Discover WeChat's Brand Zone and Traffic Exchange Program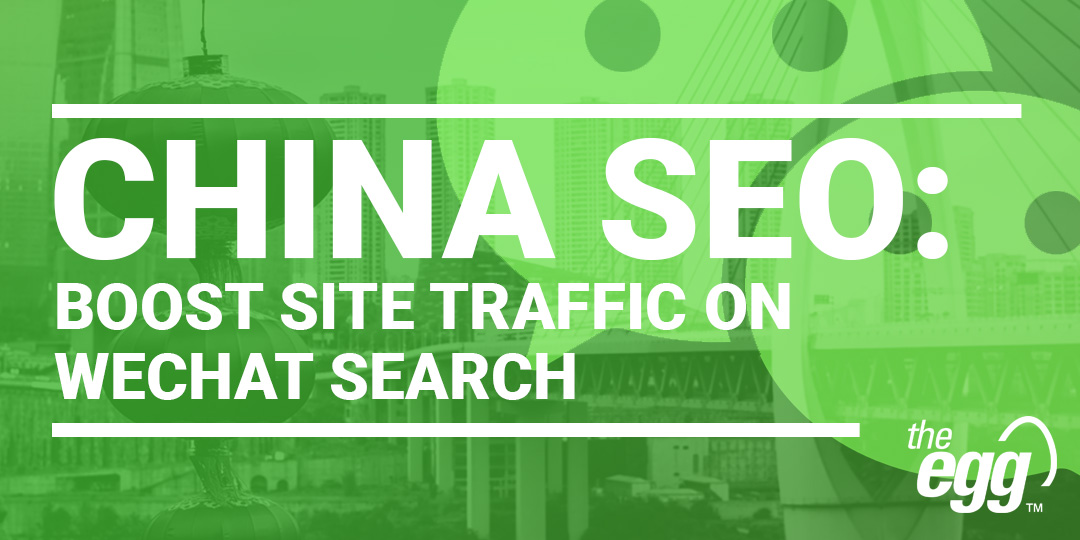 With a highly captive userbase 550+ million-strong, WeChat Search—WeChat's in-built search engine—is an SEO goldmine for generating buzz for your brand, boosting web traffic to your site, and winning new customers.
Within WeChat Search, WeChat's Brand Zone connects brands with their audiences and strengthens their WeChat searchability among non-followers across the platform.
Here, let's explore WeChat's Brand Zone, along with its Traffic Exchange Program, so that you can boost your brand visibility across WeChat's ecosystem.
But before we do, here are the result types within WeChat's ecosystem that are supported on WeChat Search:
Tailored brand pages/WeChat Brand Zone
WeChat posts (published by WeChat Official Accounts)
WeChat Moments posts
WeChat Mini Programs: Homepage and secondary pages
Products and services
eBooks (via the Tencent platform)
Music (via QQ Music)
Web content (via Sogou, which falls under Tencent's ecosystem and is China's #2 most popular search engine)
Stickers
What is WeChat Brand Zone?
WeChat's Brand Zone showcases your key content at the top of the SERP and draws users—particularly those who aren't yet your followers—deeper into your conversion funnels.
Specifically, when users search for your branded keywords (or related terms) on WeChat Search, the Brand Zone dominates the SERP with information about your brand to capture valuable traffic.
So, acting like a mini site, the Brand Zone makes it easier for users to search for the brands they want to visit and grasp its key messages at a glance.
Brands have full control over their dedicated brand zone and, within the WeChat Official Account backend, can view search volumes for branded keywords across their WeChat Official Account, WeChat posts, tailored brand page, and more.
Since 2020, WeChat Search has provided three display styles (A, B, and C, as shown below) for their Brand Zones, along with the following eligibility requirements:
WeChat Brand Zone: Application Requirements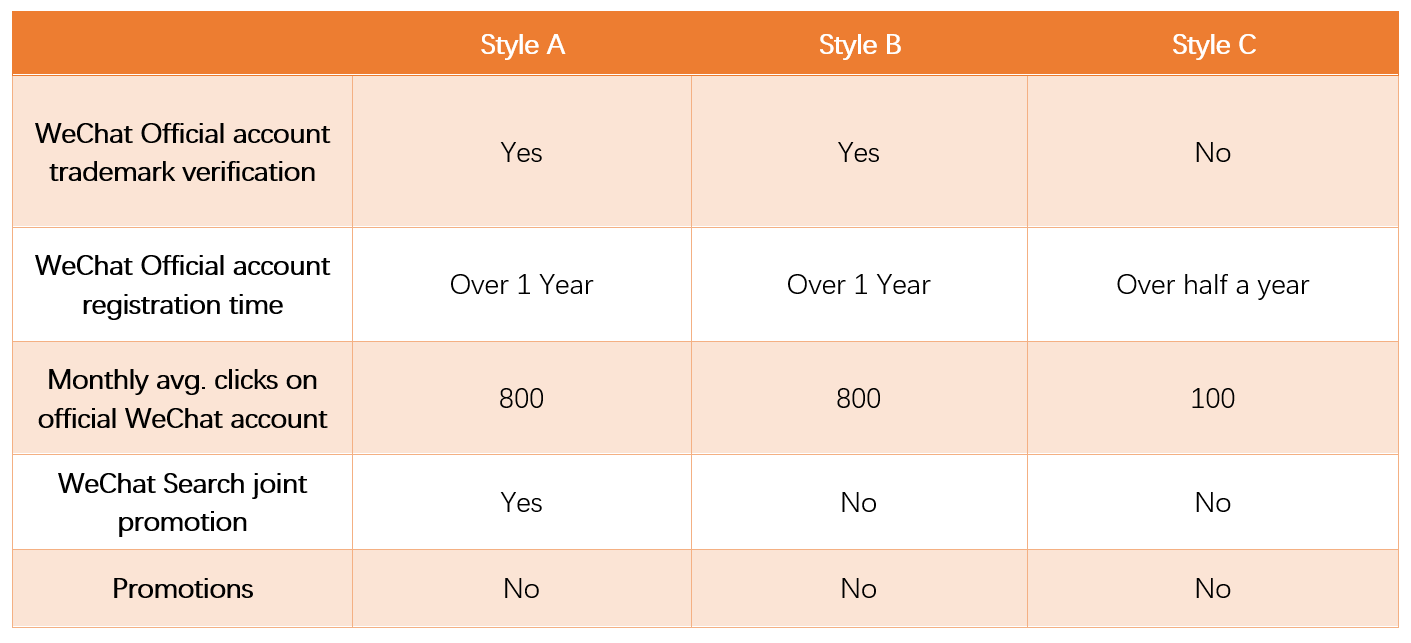 Important notes:
WeChat's Official Account backend shows monthly and daily clicks.
If a brand does not reach the above requirements within 1 month, their Brand Zone feature will be forfeited.
Public hospitals, public schools, and 4A/5A tourist attractions* should use Style A.
*Tourist Attraction Rating Categories (旅游景区质量等级) is a rating system used officially in China to determine the quality of an attraction relative to others in terms of safety, sanitation, and transportation. It is broken up into five levels, which are 1A (the lowest), 2A, 3A, 4A, and 5A (the highest).
What is the WeChat Traffic Exchange Program?
WeChat Search's joint promotion, which falls under its Traffic Exchange Plan (川流计划), incentivizes brands with points that are exchangeable for perks, most of which help boost brand exposure on WeChat.
To obtain points, brands must drive users to actually search for their content (in the form of WeChat advertising resources like banner ads, advertising posters, etc.) through WeChat Search.
And brands can apply for points issued by Tencent on the condition they have:
Launched a WeChat Brand Zone or a tailored brand page on WeChat Search.
Reached predefined thresholds in:
(a) the number of clicks by WeChat users on their Brand Zone, or
(b) the search volume of their tailored brand page

WeChat Traffic Exchange Program: What perks can brands attain?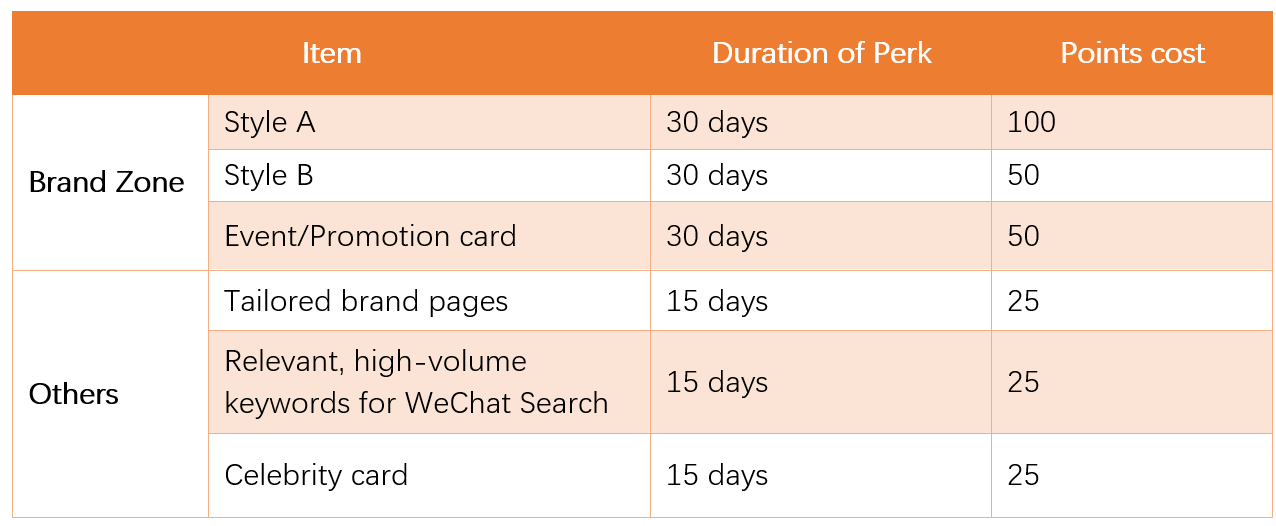 Important note: The actual cost of points required per item is still under discussion. Please contact WeChat Search customer support for more details.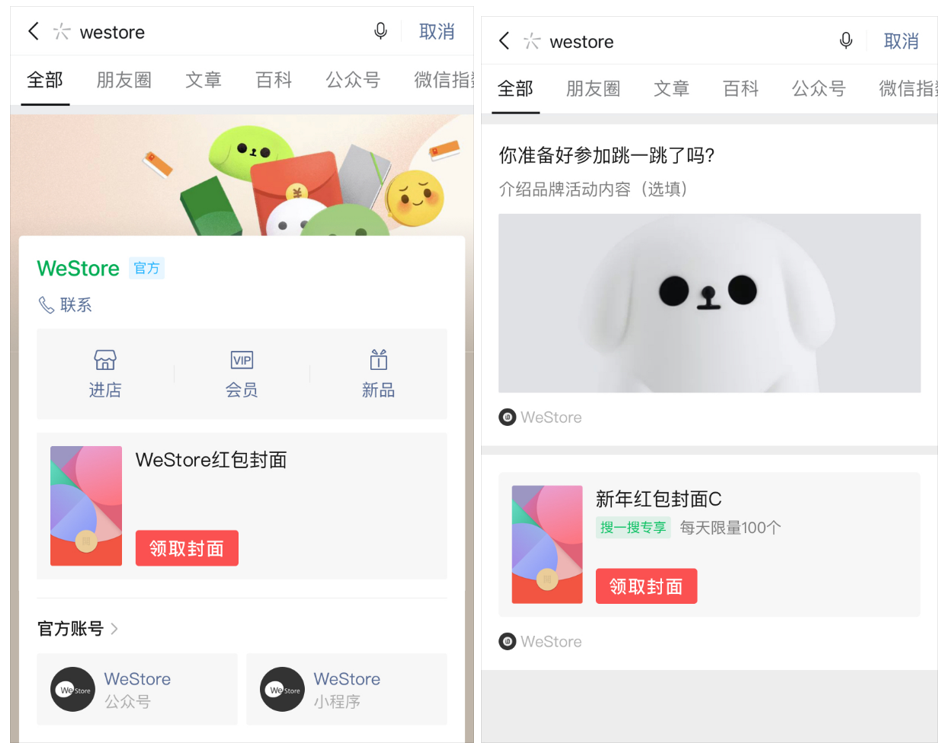 WeChat Brand Zone: Style A (left) and Event/Promotion card (right)
***
WeChat's Brand Zones and Traffic Exchange Program help you drive brand awareness and increase sales via WeChat's wider ecosystem, particularly for B2C brands that also operate physical stores.
To leverage this, remember to stay on top of WeChat's updates to its search algorithm and SERP features!
Ready to maximize your digital marketing in China?