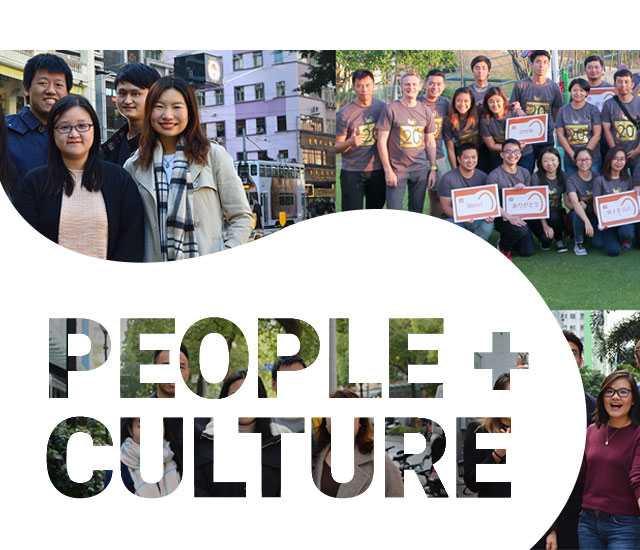 Digital Marketing Experts Across Asia
Our clients count on us to achieve results and provide value quickly and efficiently. We have created strong partnerships and innovations that streamline processes, facilitate collaboration, and support our clients in managing their digital marketing projects.
With expertise in multinational, multilingual, and multi-platform campaigns, we develop smart strategies that convert.
And we pride ourselves on our personable service and commitment to developing strong partnerships that cement our clients as leaders across the diversity of Asian and global markets. A combination of earned trust and local and digital expertise is how we help our clients succeed.
It is only because of the people behind our business that we can do so. Here, we are proud to introduce our team.
Meet Our Team
Culture and growth–that's what we're all about! Here are just a few of our smart, talented people working across our offices in Asia to enrich our company values and drive our client success.