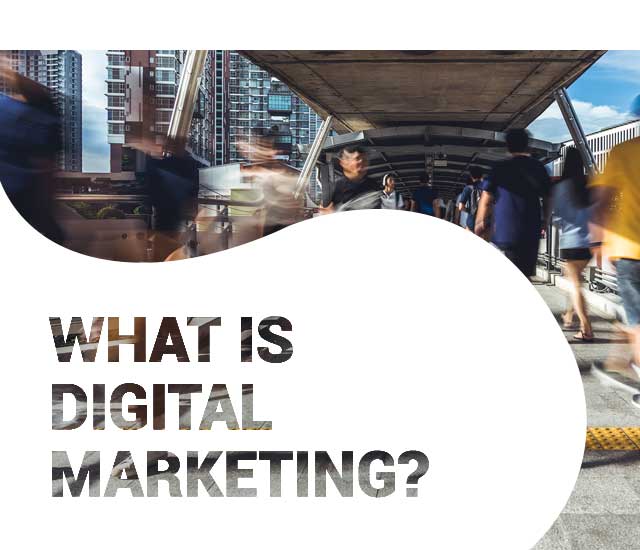 Building Brand Power Online
Digital marketing is a beast that requires expertise to tame. As a concept, digital marketing can be defined as any form of marketing that takes place online–organic, paid, social, display–of which we do all! 
Strong digital marketing encompasses all your efforts to reach your audience around the world on myriad platforms, in myriad languages, and with myriad cultural nuances.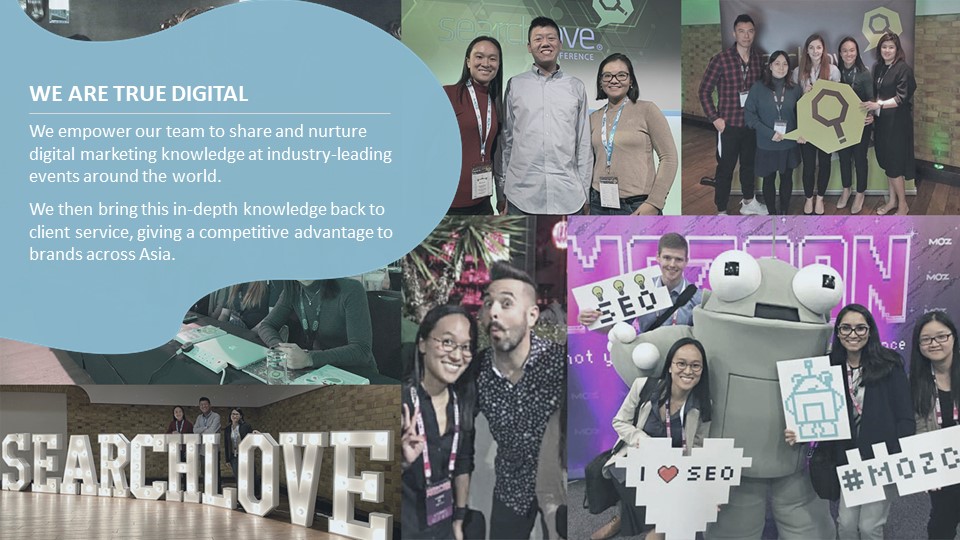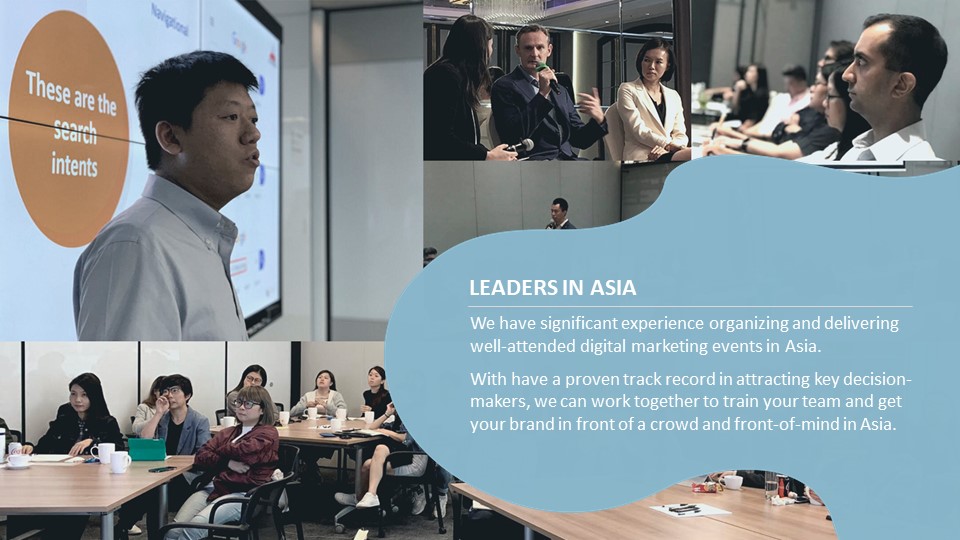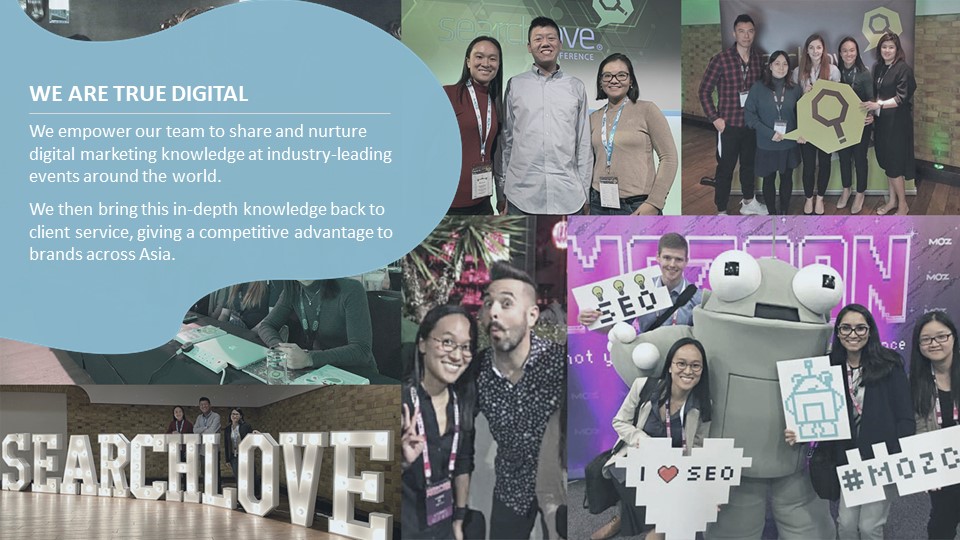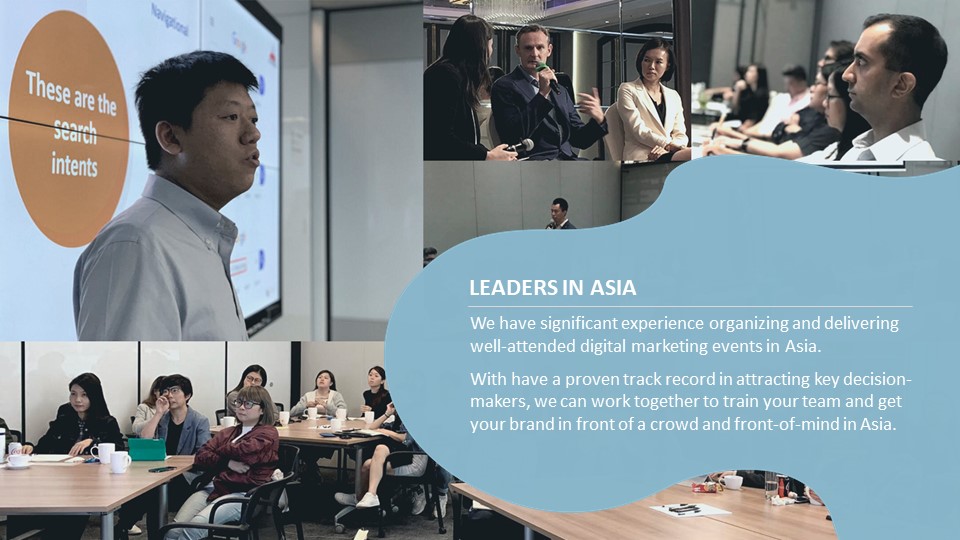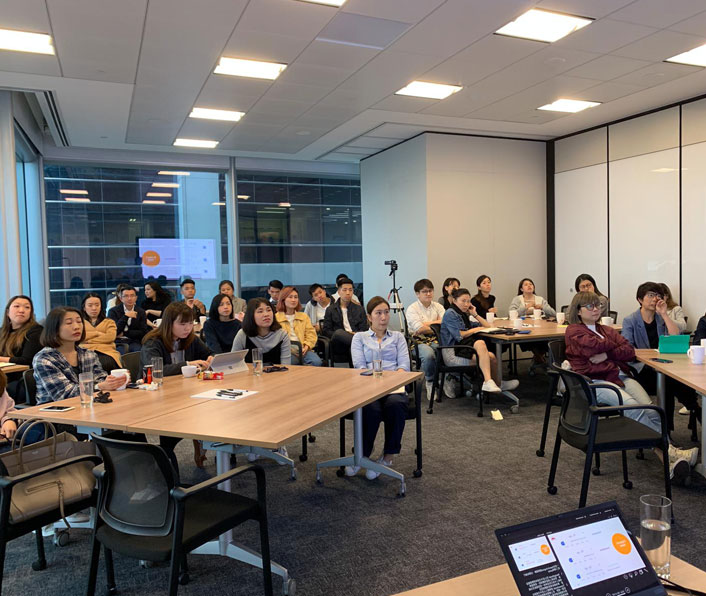 DISCOVER DIGITAL MARKETING FOR YOURSELF
Targeting and focusing your digital marketing is where we excel. And we love sharing that knowledge.  
Teaching provides a fantastic opportunity to solidify our knowledge, while simultaneously allowing us to support even more brands looking to crack the various Asian markets and digital marketing as a whole.  
This love of teaching prompted us to create course offerings to companies, helping to clear up common questions and misconceptions surrounding SEO, SEM, social, and display marketing.  
And now, we offer standard training as well as custom-designed courses, including SEO tutorials and how to do SEO for departments and companies based on their specific needs.  
With a long history delivering successful training and conferences, we'd love to work you.
Trusted by world-renowned brands