WeChat Update September 2020: Optimized search features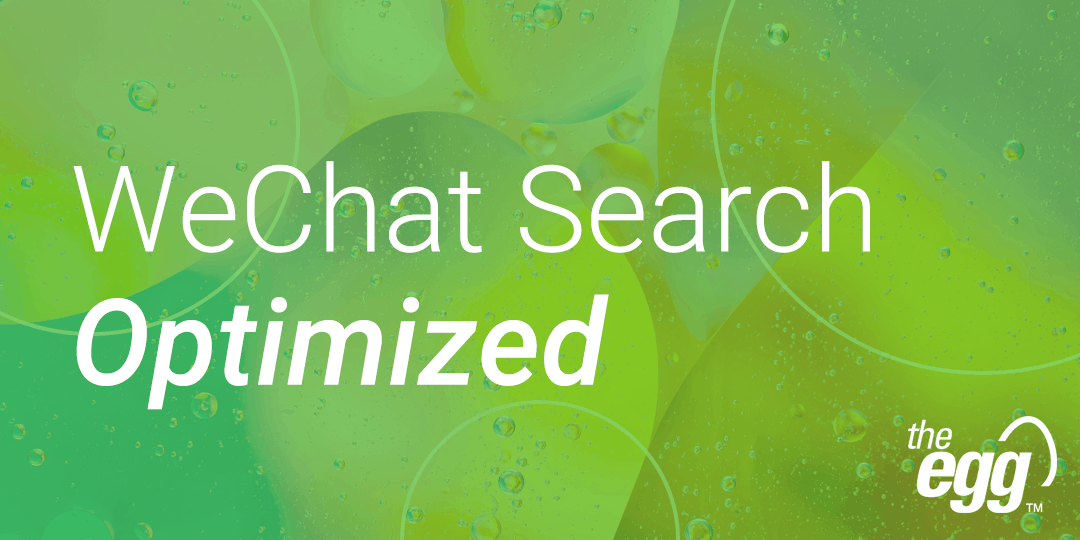 As China has moved into a new normal, search behavior has transformed from search engine-based to social platform-based—and Tencent has taken notice!
WeChat optimized its search functions so that people can now simply search on the app using keywords to find relevant content.
In this article, we look at the different updates WeChat made to optimize its search function.
WeChat Search Update 1: Homepage search on WeChat official accounts
Are you an operator of a WeChat official account? If so, you may have noticed the new "Homepage Search" (号内搜) tab on your interface's backend.
This allows you to choose up to 6 keywords so that users can search your official account for related content.
Users can go to your account profile page and click Search in the upper-left corner. Then the chosen keywords will appear as autosuggestions under the search bar so users can click and discover relevant articles within the keywords search result.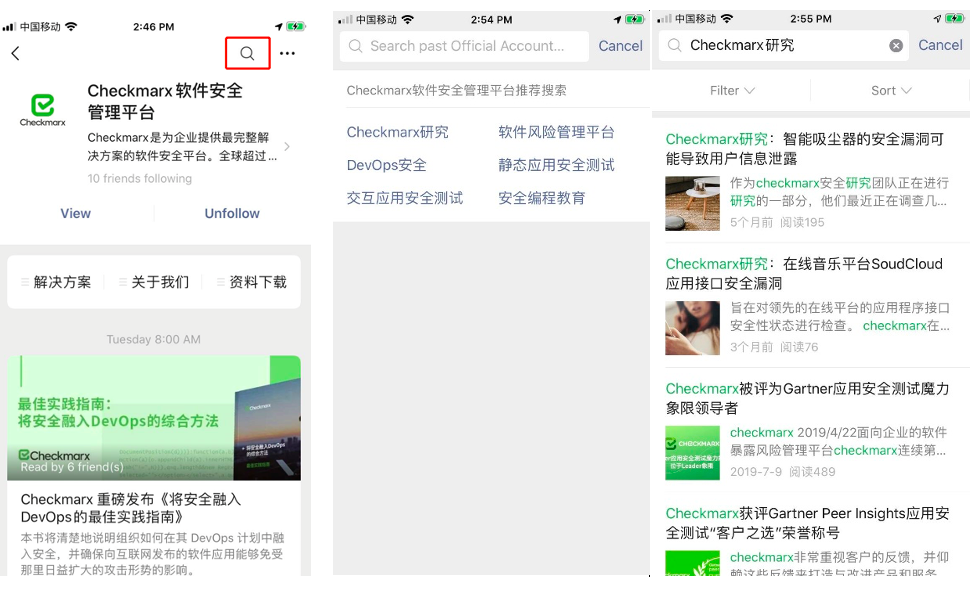 PRO-TIP: To get some keyword inspiration, you can check the WeChat search statistics on your account backend; they show the search volume of different keywords used to reach your account and/or articles.
WeChat Search Update 2: Keyword search in WeChat official account articles
Keyword search has also been integrated into WeChat articles. WeChat official account operators can set up to 6 keywords for each article. Your keyword history can remind you of your previous keyword settings.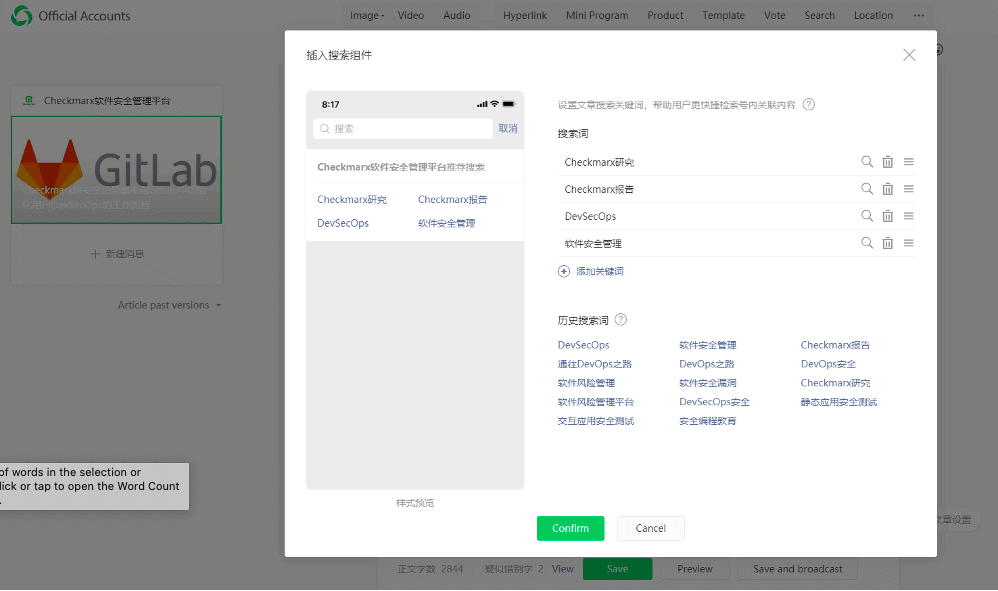 WeChat readers can see a keyword search bar at the beginning of the post. When users click the bar, it will jump to the WeChat search page. Again, the keywords will appear as autosuggestions under the bar for users to click and see the results of the search.
The WeChat SERP will show related articles, WeChat Circle groups, mini programs, web pages, and more.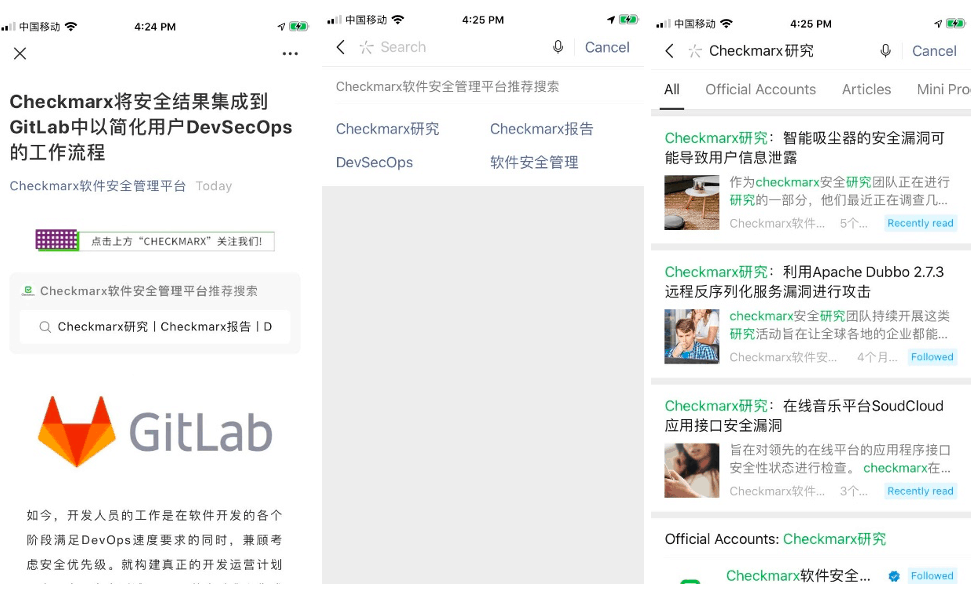 WeChat Search Update 3: WeChat search in chat function
Now, even within chat, people also can use the WeChat search feature.
To search, just long-press the keyword and choose Search in the pop-up window. Then, WeChat will filter and list related keywords and show the results. Users can click any of the keywords to get deeper search results.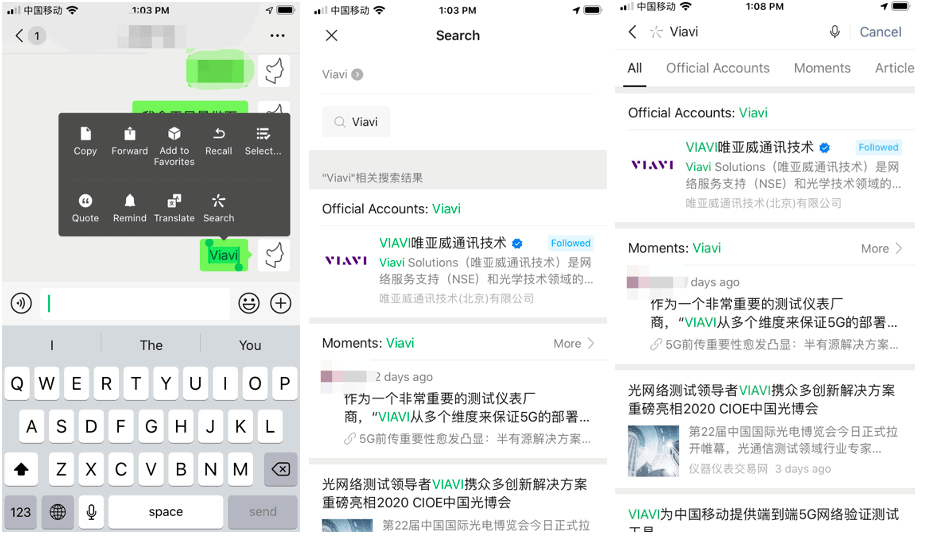 WeChat Search Update 4: WeChat search on external social platforms
Tencent not only updated the search feature within WeChat, but also integrated WeChat search with mini programs of external social media, such as Weibo, Zhihu, Douban, Sogou.
The WeChat SERP prioritizes related content in the following order:
Social media mini programs
WeChat official account articles
WeChat Moments
WeChat channels activity
Videos
Latest news on web
At the end of the page, there are also related search keywords.
For instance, we searched Tenet on the WeChat search bar, and the SERP is below:


WeChat Search Update 5: Album feature updated to hashtags
Last month, we discussed a new feature—the WeChat Album for WeChat official accounts. Now, that feature has been updated to include hashtags. This is still only available for domestic WeChat official accounts. Brands can select up to 5 custom hashtags to collect relevant original articles.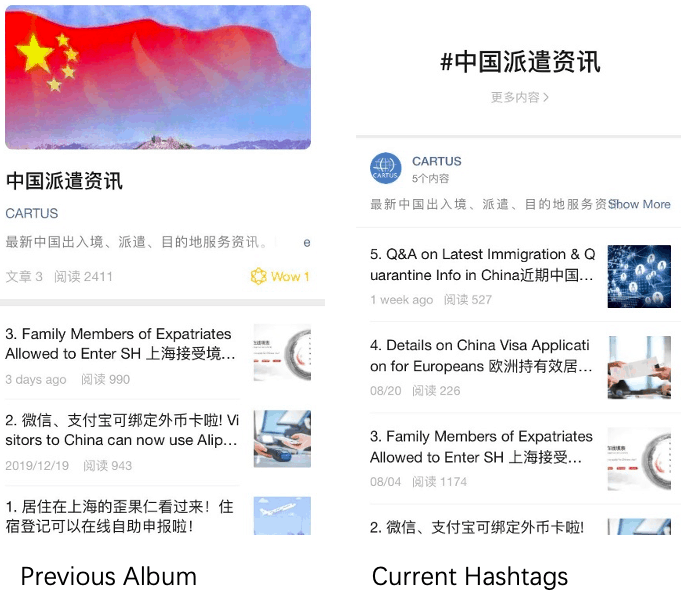 If users want to read articles from other domestic official accounts related to that hashtag, they can click "Learn More" (更多内容) under the hashtag topic.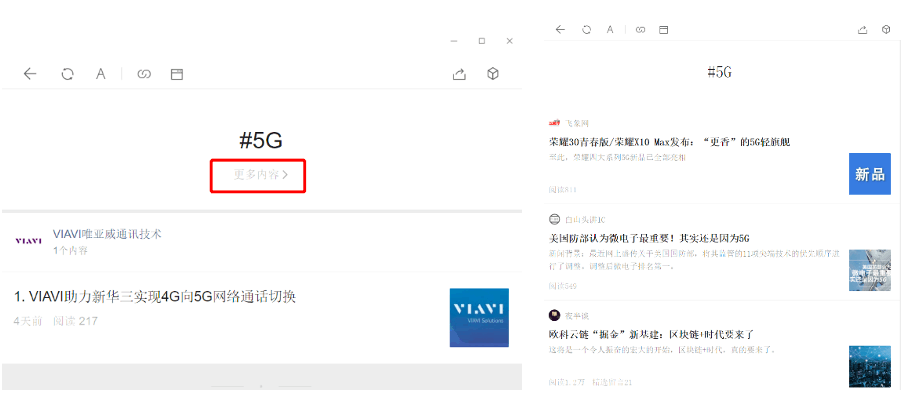 ***
To compete in China's new normal, WeChat is working to socialize search, linking accounts, articles, services, products, music, novels, brands, and even videos together with searchable keywords and the billion-level traffic that they naturally own. This will help official accounts guide and cultivate user search habits within the WeChat ecosystem.
Need help optimizing for WeChat search in China?