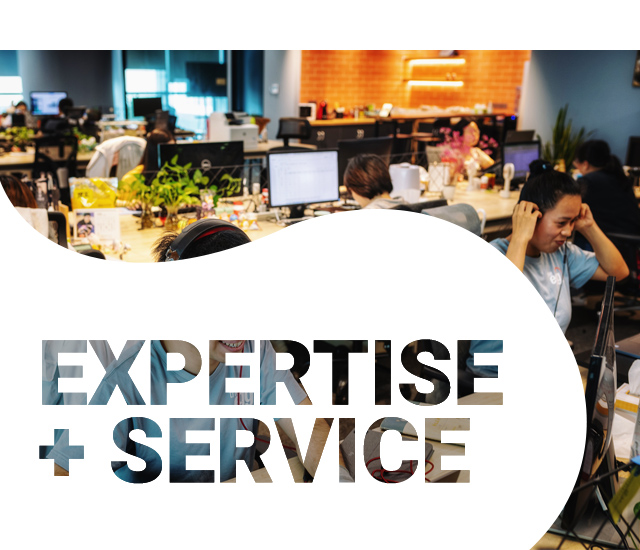 CUSTOMIZATION. LOCALIZATION. OPTIMIZATION.
In digital marketing, it's imperative to consider diverse languages, user habits, and social norms. Our true power in search is our agility to customize solutions and localize content so our clients can reach their audiences where and when it matters.
Native SEO and SEM experts with comprehensive understanding of each market
Alignment of key content with search intent
Improved quality of traffic and ROI across markets and platforms
DATA SCIENCE. EFFICIENCY AUTOMATION. COMPETITIVE ADVANTAGE.
Data science and automation creates tangible business efficiencies for our clients. We exhaustively analyze data and streamline repeatable tasks to create a competitive advantage for our clients such that focus can be put toward strategy and achieving actual business goals.
Team of experts from technical and practical backgrounds
Development of bespoke solutions to match your strategy
Data-driven insights to optimize content and campaigns
OPERATIONAL EXPERTISE. SERVICE VALUE. QUALITY ASSURANCE.
Cost-efficiency is paramount for business. And it is only through true operational expertise and quality control that budgets can be safeguarded. We understand the systems, structures, and science to facilitate strategic search optimization and spending that protects your bottom line.
Scalable, bespoke planning to ensure your resources are being placed, paced, and spent at the right time
Regular feedback and libraries on specs, status of creatives, and structural requirements
Centralized file sharing of project work, libraries, and data integration for easy reference
TRANSPARENCY. PROACTIVITY. TRUST.
Trust is earned not given. And we earn your trust by being transparent and proactive through open communication, working to understand your brand and business goals, and having the dexterity to mitigate issues before they arise.
Detailed management logs to keep you always apprised
Regular follow-ups, helpful checklists, and actionable insights
The trust we've been able to build across the industry has resulted in Google naming us a Premier Partner.
As a recognized and trusted member of the search community, we facilitate access to Google account managers, new products, conferences, training sessions, workshops, and more to give you a unique competitive advantage.
Trusted by world-renowned brands