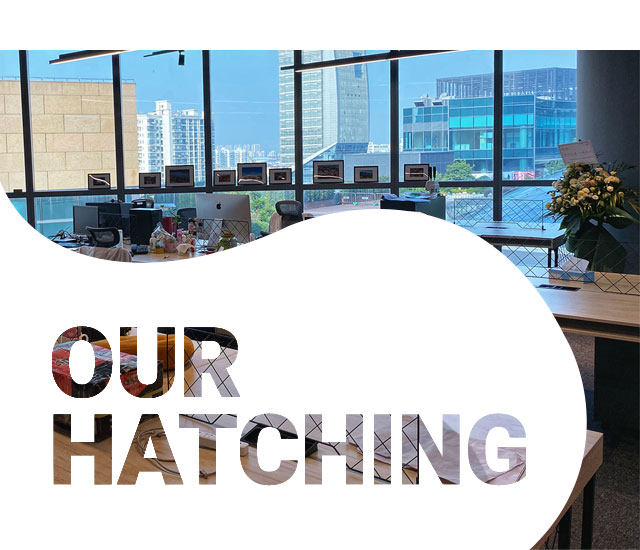 DEFINED BY GROWTH
The world leader in economic development, Asia is also a burgeoning powerhouse in the digital market, offering significant growth potential for global and regional brands to connect with Asia's massive, but diverse audience on its myriad platforms.
REFINED BY DIGITAL
Whether your focus is on organic growth, conversion optimization, social engagement—or a mix of all 3!—The Egg can refine your digital marketing strategies to help achieve your broader goals of brand presence and ultimately growth in Asia.
GATEWAY TO ASIA
Thriving on Asia's diversity, we help our clients localize their digital strategies across vastly different national markets, combining sector knowledge with technical expertise to deliver measurable results for our clients to grow, compete, and succeed in Asia.
Our History
We are small and independent by design, maintaining agility and a nimble spirit for 20+ years. And what a rich 20 years it's been!
In 2018 we are delighted to be celebrating our 20th Anniversary.
A lot has changed over that time, and a lot will indeed change over the next 20 years.
We are excited to meet that challenge!
UpStory has been an ongoing passion project for owner Richard Mabey and former-Baidu engineer Vincent Leung.
With the explosion of content marketing efforts, UpStory allows marketers to retarget users with the best content to match the specific user; as determined by our proprietary algorithm.
While we had native Japanese SEO specialists on the team beforehand, working from our Hong Kong office, we always wanted to expand our operations into Japan.
2016 was a hugely exciting year for our growth; the opening of the office in Tokyo and expansion of the Japanese team has allowed us to further improve our Japanese SEO & SEM offerings.
While 2016 also saw the formation of our Singaporean office. With so many of our clients operating out of the city it made perfect sense to set-up a dedicated office to support them.
While we have also been expanding our training services in the Singaporean market. Helping marketers in the area better understand the opportunities, and challenges, of digital marketing in China.
Dragon Metrics is the brainchild of a former Egg employee, and long-time friend, Simon Lesser.
In 2012, Dragon Metrics became the first SEO platform designed specifically for Asian search. Today, it is a leading SEO platform with some of the world's largest brands using it for their Asian–and Global–SEO reporting needs, delivering valuable insights and powerful analysis to help you rank higher.
As our China office continued to grow, as did the interest from regional clients to enter the Chinese search market, we made the decision to expand our Chinese operations.
The opening of the Shanghai office allowed us to better serve clients struggling to enter a market vastly different from anything outside of Asia.
While Hong Kong will always remain our home, and HQ, the opening of the Guangzhou office allowed The Egg to develop rapidly.
As the Chinese search environment shifted amid multiple entries, and exits, from the market, our team on the ground was able to ensure our clients weren't being left behind.
Richard Mabey and, then, business partner Jean-Noel Garou set about creating an online property listing company.
A dot com burst and several pivotal moments later The Egg focuses its efforts on becoming Asia's leading digital marketing agency.
We've come a long way…