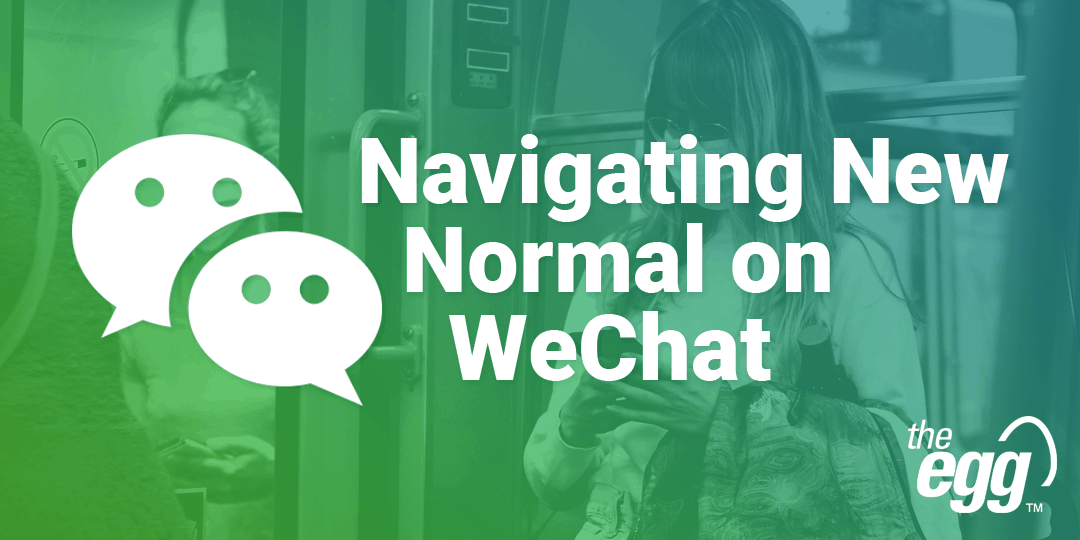 To help brands better engage with audiences as we move into the new normal in China, WeChat has continued to launch new features that give greater functionality and connectivity.
If you haven't yet experienced the new features on WeChat in July 2020, we're here to walk you through them.
WeChat Official Account Features
Hashtags in Original WeChat Posts
Starting from July 2, 2020, some WeChat official account operators received a notification that they can add hashtags to their original content.

The notification appears at the bottom of the WeChat official account editor or in the "My Broadcasts" list on the WeChat official account backend. Operators can add up to 3 hashtags to an original article.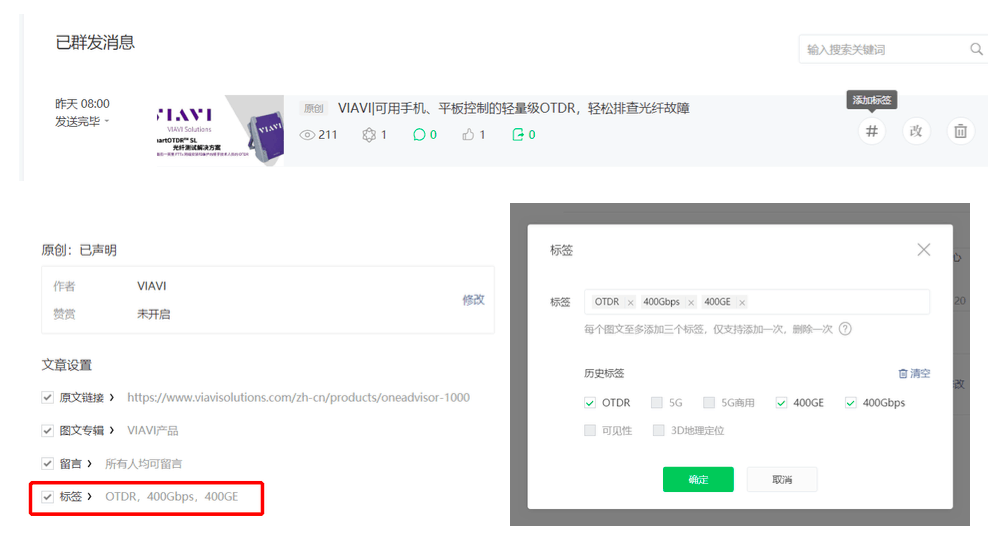 The WeChat hashtags will be displayed at the end of the article. By clicking on the hashtag, readers can view all articles under that tag, increasing content exposure and readership.

Share, Like, and Wow Buttons
As shown in the photo above, there are now 3 social triggers at the bottom of a WeChat post: Share, Like, and Wow. Previously, there was only one shown. But to improve UX, WeChat updated to the 3 buttons, which allow users more engagement options.
Increased Video Capacity
Previously, WeChat only allowed 3 videos per article. Now, you can add up to 10, as users are consuming more video content than ever before.
WeChat Video Accounts
WeChat added a video newsfeed channel a few months ago. Individuals and organizations alike can apply for a WeChat video account to post video content.
The WeChat video account can integrate with your WeChat official account for even greater sharing of video content, which has exploded in popularity throughout the outbreak, lockdown, social distancing, reopening, and now the new normal.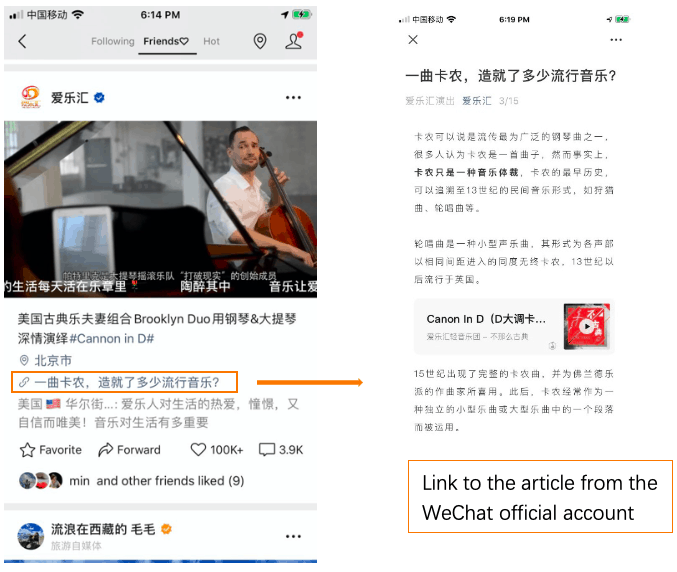 WeChat video newsfeed
Following, Friends, and Hot Tabs
WeChat video is optimized for social sharing. According to user behavior and interest, WeChat added the Following, Friends and Hot tabs.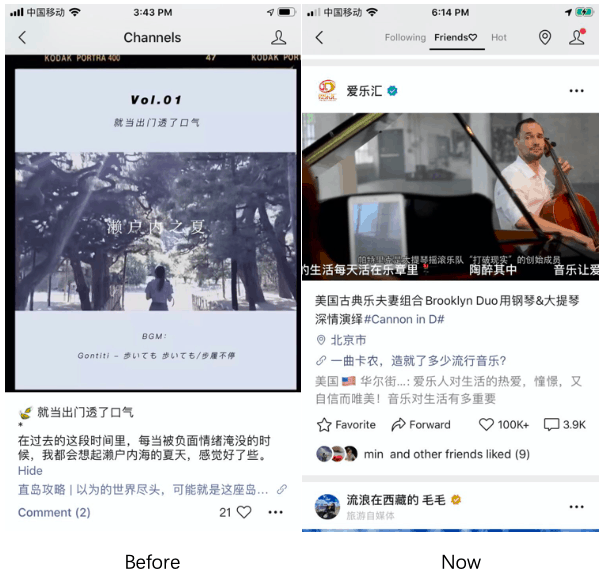 When your WeChat followers like your video, the Channel bar shows a red dot notification. WeChat also shows how many likes the video received in total.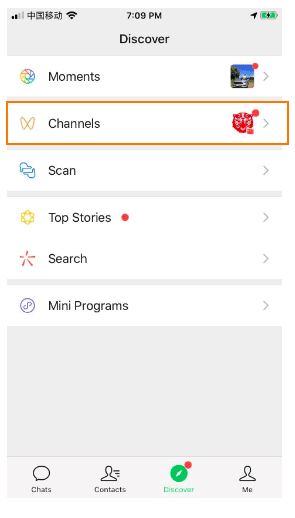 WeChat WeStore
WeChat launched its WeStore mini program, a native e-commerce platform. It's a free shop-building tool that allows merchants to instantly create their own WeChat store. The features include:
Create and operate store for free
No development required
Built-in live streaming capabilities as well as logistics
Inventory management support
Integration with WeChat official account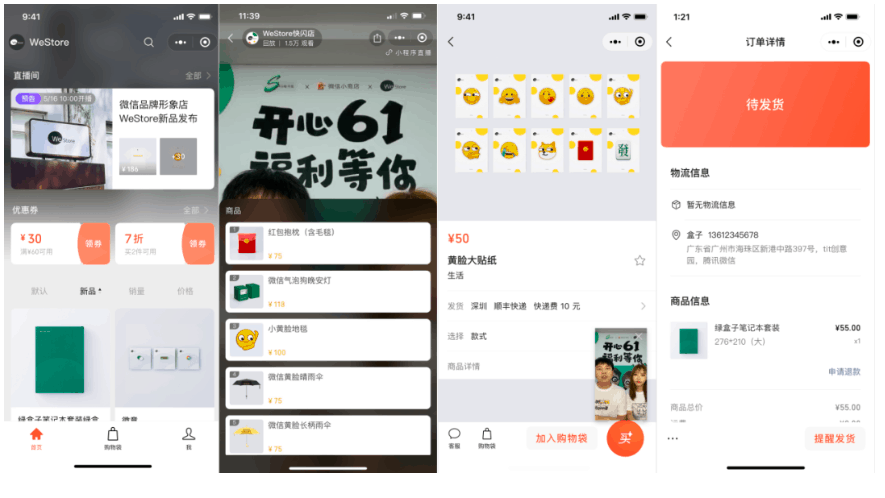 WeStore shopping experience sample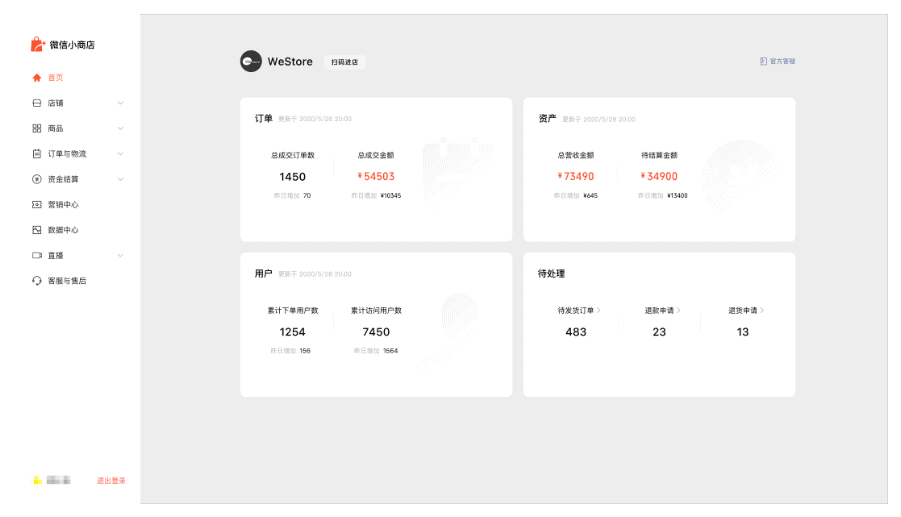 WeStore management backend
When you create a WeStore, you also need to open a WeChat merchant account, which allows you to transact through WeChat Pay (WeStore does not support cross-border payments currently).
After that, users can access your WeStore from your WeChat official account.
There, you can display and sell your products directly in WeChat.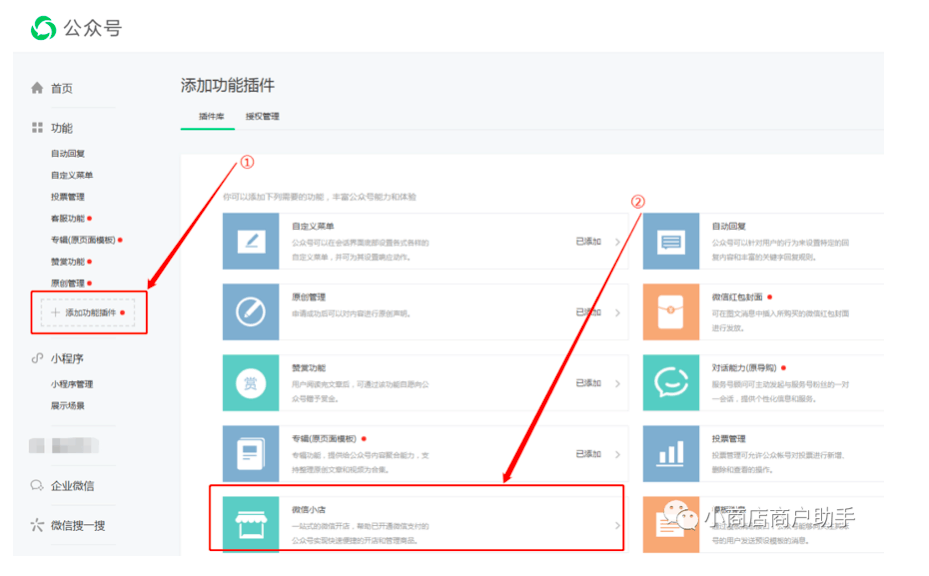 As the WeStore feature is relatively new, compared with other SaaS systems, it lacks advanced features, such as group buy, CRM, API support, and integration with other platforms. However, we still look forward to the evolution.
Pro-Tip: For those in the B2C industry, if you haven't yet developed your own mini program, the price is right to do so. It is a cost-effective option that allows significant engagement with your audience in China. Here is the process to apply (Chinese only).
WeChat Official Account – Features in Beta
There are some features that are still in beta testing, so some users may not yet see the change. But they are coming!
WeChat Bullet-Screen Comments (only for WeChat 7.0.17 version)
For Android users, if you received the invitation for beta testing, you can update to the WeChat 7.0.17 version.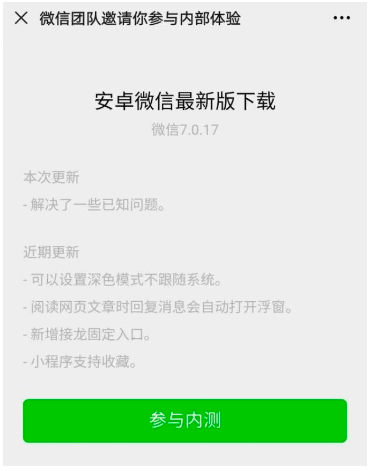 In this version, users can send bullet-screen comments on videos. Bullet-screen comments are real-time comments from viewers that fly across the screen like bullets.
When users click your video, it will pop out a frame, where viewers can input comments.
Then, the comments show at the bottom of the video.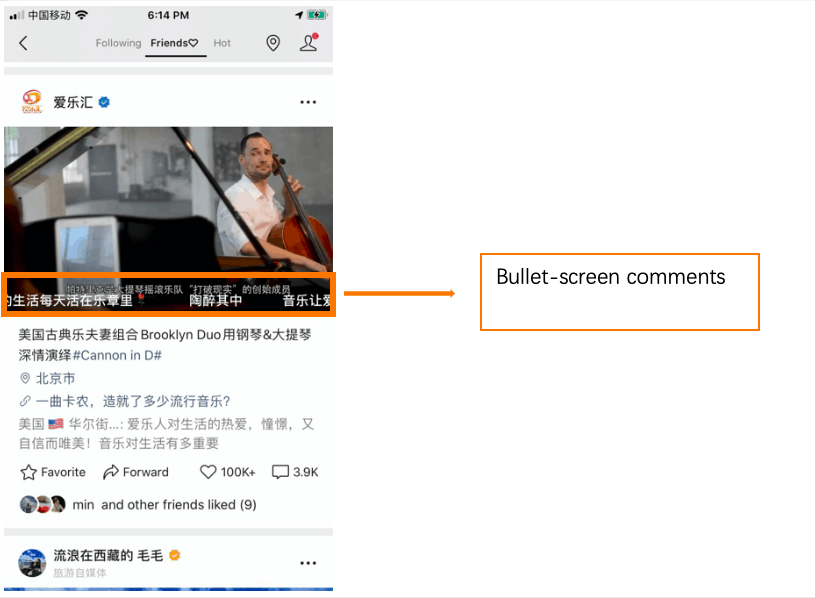 Promote WeChat official account or video account in Subscriptions
Under Subscriptions, in addition to the push notifications from followed accounts, some users also receive notifications from unfollowed WeChat official accounts/video accounts.
WeChat tries to promote more accounts based on user interest and behavior.

Recommended WeChat official account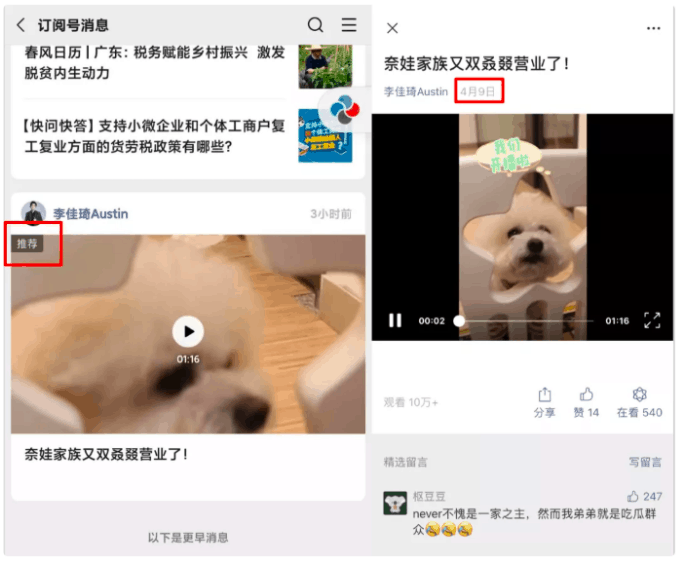 Recommended WeChat video account
Here are some patterns we have observed for recommended WeChat accounts:
Both original and non-original videos have the opportunity to be recommended.
Some of the recommended videos are from official accounts that have not been followed.
If you posted a video through your WeChat official account, it has a chance to be officially recommended by WeChat and appear in the user's Subscriptions list, regardless of whether the user follows your account and regardless of when you posted it, even if it was 2 months ago.
Different Tags for WeChat Articles in WeChat Search
Some users can input keywords into the WeChat article search and find surface articles with relevant tags. These articles could be from followed accounts or KOLs and generally have a high readership (100k+), etc. These tags can help you filter and guide users to more articles.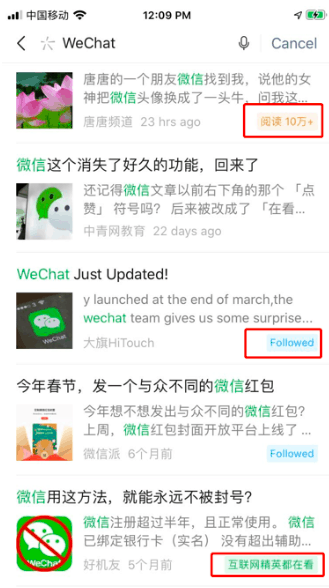 As China moves into the new normal, there are new features and ways to connect with your audience on WeChat, the number 1 social media platform in China.
For even more WeChat opportunities, check out our previous article on WeChat official account features for recovery in China.
Do you need help marketing on WeChat?