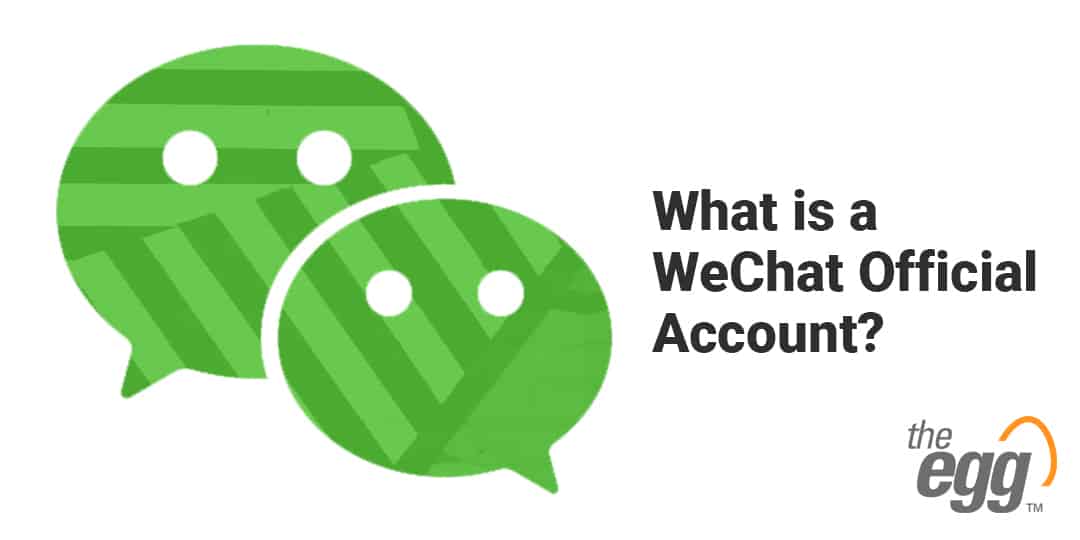 For successful social marketing in China, brands must engage on WeChat, and a WeChat Official Account is essential for doing so. It is the most powerful platform to reach your Chinese customers and drive your business in China.
Today, we discuss the basics of a WeChat Official Account to help you understand and leverage the platform to break into China's lucrative online market.
So, what is a WeChat Official Account?
Essentially mini websites with prime real estate for brand information, posts, videos, photos, and infographics, WeChat Official Accounts allow businesses and individuals to establish a strong presence on WeChat, China's largest social platform.
Through a WeChat Official Account, you can post up to 8 articles/day and send weekly push notifications to your followers.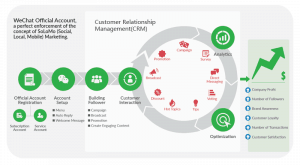 Profile
On your WeChat Official Account, you can set up a brand profile and customize it by adding:
Brand logo
Brand name
Brand description
You also can set up menu tabs that highlight your contact information and brand content. You can include up to 3 menu tabs with up to 5 submenus each.
The menu function is an important touchpoint as you can use it to drive traffic to your website and/or sales platform where your followers can further engage with your brand and/or make purchases.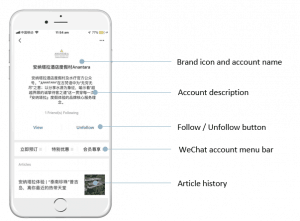 Push Notifications
The content that you share on your WeChat profile can also be sent via a push notification directly to your followers on a weekly basis.
You can pre-schedule your posts to publish 2 days in advance on WeChat's backend.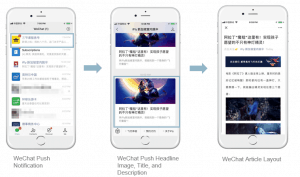 The push notification can only be sent to your direct followers; however, your followers are free to share your content through their WeChat Moments and/or click the WOW button at the end of your article to share it to their Top Stories, which is a collection of content recommended by a WeChat user's friends.
Messaging Interface
Through WeChat, your followers can directly message your brand. This feature is beneficial because it allows you to interact with and understand your followers on a more personal level.
However, you must respond to your followers' messages within 48 hours, or you will no longer be able to respond at all, and your messages will be wiped every 5 days.
Given these stipulations, it's best practice for you to set an autoreply triggered by targeted keywords to guarantee that you respond to every message. For example: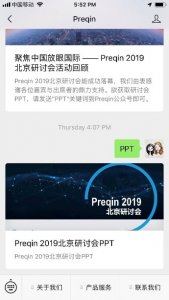 WeChat Official Account: Subscription vs Service Account
There are two types of WeChat Official Accounts: Subscription Account and Service Account.
NOTE: If you hold an overseas business license (and do not hold a Chinese-domestic business license), you are only eligible for the Service Account.

Subscription Accounts
WeChat Subscription Accounts are predominantly used by frequent publishers, including media agencies, big business organizations, celebrities, key opinion leaders, and some individuals.
Offering a unique mechanism that broadcasts content in a medium akin to RSS feeds, Subscription Accounts are used to share daily updates—and that's basically it. We explain below how this differs from a Service Account, which has greater sales and marketing functionality.
Content can be shared as a single article or multiple articles bundled into a single update.
Subscription updates are nested inside a folder on the user's Contacts screen, so your followers must tap into that folder to retrieve your content.
Service Accounts
Service Accounts are best for small, medium, and large businesses and organizations for marketing and sales promotion. Unlike Subscription Accounts that are essentially only an RSS feed, Service Accounts offer many sales- and service-oriented functions, such as interactive menus, customer service, and e-commerce.
For example, WeChat users who subscribe to a ride-hailing Service Account are actually able to hail a taxi through the app, while those who subscribe to a food delivery Service Account can order food through WeChat.
Additionally, content from Service Accounts appears on the first level of the Contacts page—it isn't hidden behind a folder as with Subscription Accounts.
However, Service Accounts are only allowed to push content once/week, which makes content quality and strategy of utmost importance. Check out this article to learn how to create quality WeChat content that grows your business.
In the simplest terms, Subscription Accounts are used for pushing content and broadcasting messages, while Service Accounts are for integrated sales- and service-oriented functions.
WeChat Official Account: Follower Acquisition
There are three calls-to-action that help users follow your brand on WeChat:
Account profile Follow button
Account QR code
Content Follow button (appearing under the title of each article)
Your QR codes and WeChat content should drive people to engage with your CTAs.
QR Codes
Each WeChat Official Account has its own QR code. You can and should customize your QR code to match your brand image, then you should share your WeChat QR code on your product packaging, brochures, stores, and other brand marketing channels.
If you offer discounts or coupons, the QR code can also be used to draw more customers, as they can simply scan the code, using their built-in scanner (in WeChat), to access the discount through your QR code.
Content
Ultimately, it is high-quality content that engages people. Your content must be informative, useful, unique, and interesting to drive traffic and retain followers.
In terms of content quality, Tencent's WeChat Global Team gives the following best practices:
Use amusing and attractive stickers, memes, gifs, videos, and infographics that help illustrate your text-based content;
Use appealing headlines that evoke curiosity, emotion, and sympathy;
From latest news updates to op-eds, ensure your story or branding campaign stands out from the crowd of competing content;
When writing useful how-to or tutorial-type content, make sure that you respond to followers' questions—and don't forget to provide solutions.
To build trust and relationships with your followers, it's also necessary to interact with them. When followers Like your articles or post comments, reply to them in an approachable tone—this can be one of your best PR strategies on WeChat.
Based on their responses and other data, you can incorporate insights and analytics into your WeChat marketing strategy.
Building customer loyalty is also essential. As such, you can consider setting up a membership and/or loyalty program through your WeChat Official Account.
For example, reward your existing customers by giving VIP vouchers and offers to solidify their loyalty to the brand, or send exclusive promotions and the latest updates to all your followers.
***
WeChat Official Accounts extend far beyond simply functioning as a social medium. They're a powerful business tool that offer myriad marketing functions, from collecting customer information to facilitating online sales.
Identify what your audience needs. Enrich the customer experience. Monitor the performance. And make adjustments as necessary. This is the core of successful WeChat brand campaigns.
For marketers who want to improve brand visibility in China, WeChat is your greatest opportunity tool.
Need help reaching the lucrative Chinese market through WeChat?