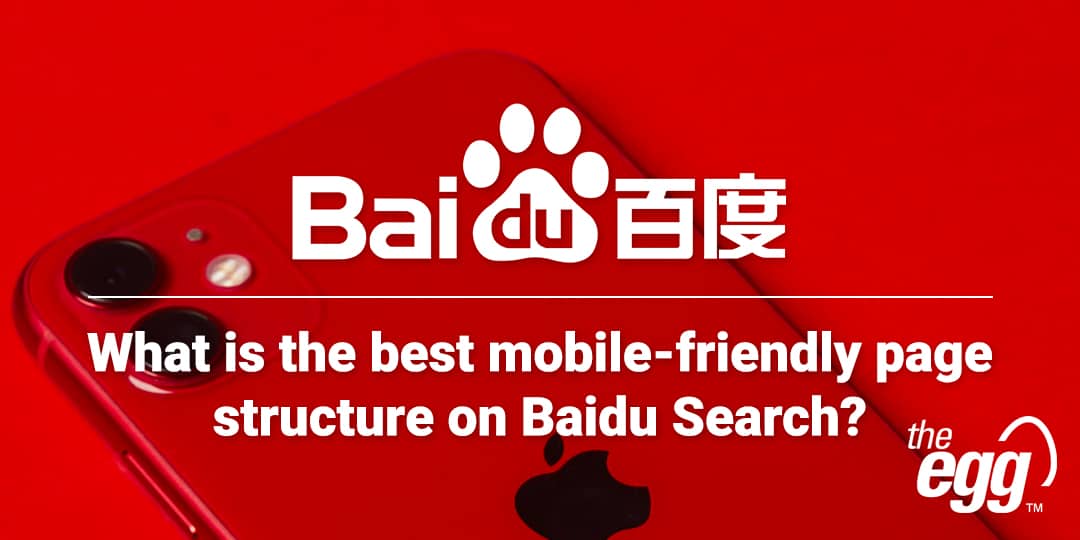 Baidu Search is the world's largest Chinese search engine.
It responds to billions of mobile search requests each day and represents huge potential for search engine marketers in China.
Whether your page meets user need, its load time, the ease of use of its on-page resources/functions, and its mobile device compatibility all affect UX and in turn your visibility on Baidu Search.
This article discusses best practices for mobile-friendly page structure on Baidu Search.
What is the best mobile-friendly page structure on Baidu Search?
A well-structured page displays its main content efficiently so that users can quickly ascertain whether it meets their needs.
To build a well-structured mobile page for Baidu Search, you need to focus on 2 key criteria:
Responsive design
Content clarity
Responsive Design
Responsive design means that the content automatically adjusts in size according to the user's screen. The user does not need to scroll left or right or zoom to read the content.
In addition, the font, character size, and text spacing should be optimized for mobile users:
The text/character size should be greater than 10pt.
Lines should be well-spaced for scrolling and paragraphs should contain less than 5 lines each.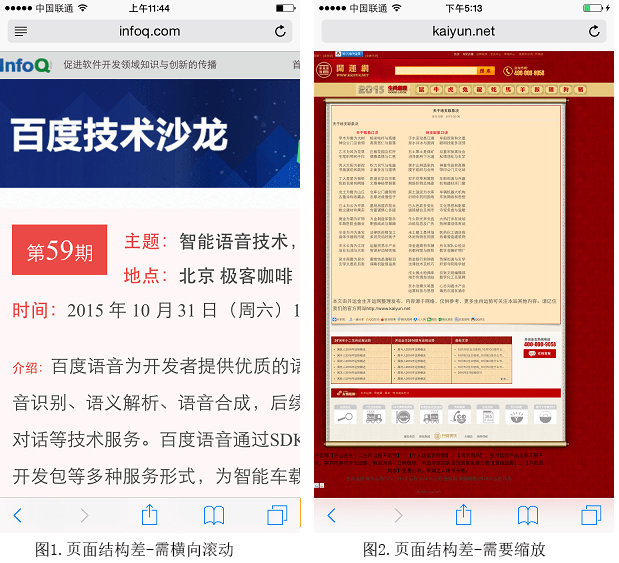 Examples of poorly structured pages: Lack of responsive design
Content Clarity
To allow users to clearly read and move around the page, the main content should occupy more than 50% of the screen and the navigation should be obvious and easily accessible.
The page should also exclude large blank spaces, improper typesetting, disorganized paragraph and image layout, and incomplete displays of the main content.
Baidu also cracks down on malicious popups/floating layers. Depending on the degree of harm to the user experience, Baidu may block your page from appearing in the search results if an ad covers or intersects the subject and/or dramatically distracts the user's attention.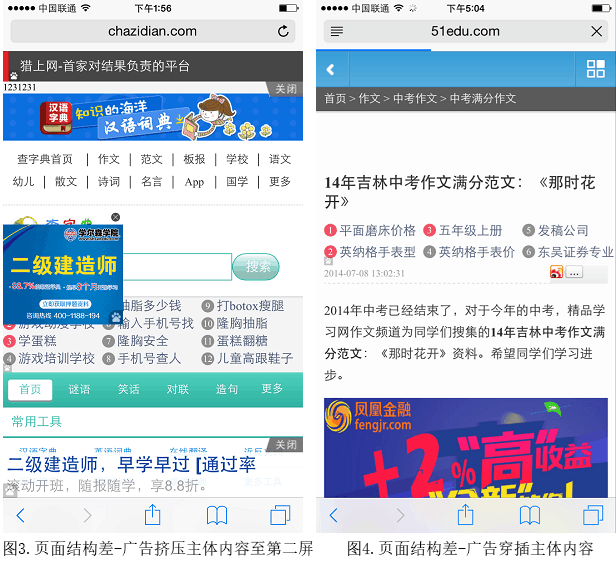 Examples of poorly structured pages: Main content is affected by ads
Baidu Mobile Landing Page Test Tool
Baidu Webmaster Tools provides a mobile landing page tool to test the mobile-friendliness of your pages. The tool can test up to 5 pages/URLs per day. If you haven't yet setup Baidu Webmaster Tools, you can learn how to do so here: How to Set Up Baidu Webmaster Tools.
The tool will flag any mobile issues. If there are none, the tool will say "Your page is not detecting content that violates the mobile landing page experience."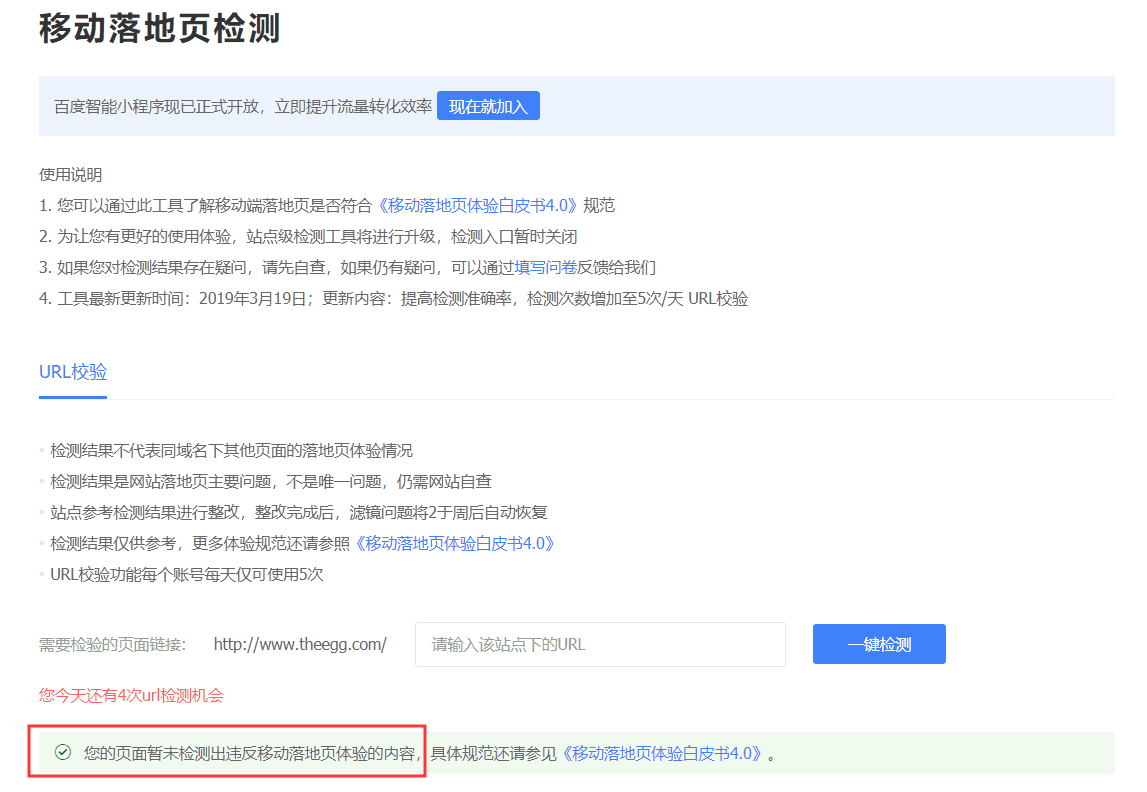 Baidu mobile landing page test tool
A strong page structure on mobile can drive more traffic to and generate more leads from your site. Discover more on Baidu's mobile search landing page experience white paper 4.0.
Need help optimizing your site for mobile on Baidu Search?