Major eCommerce Sites Have Blocked the eTao Spider – Why and What Next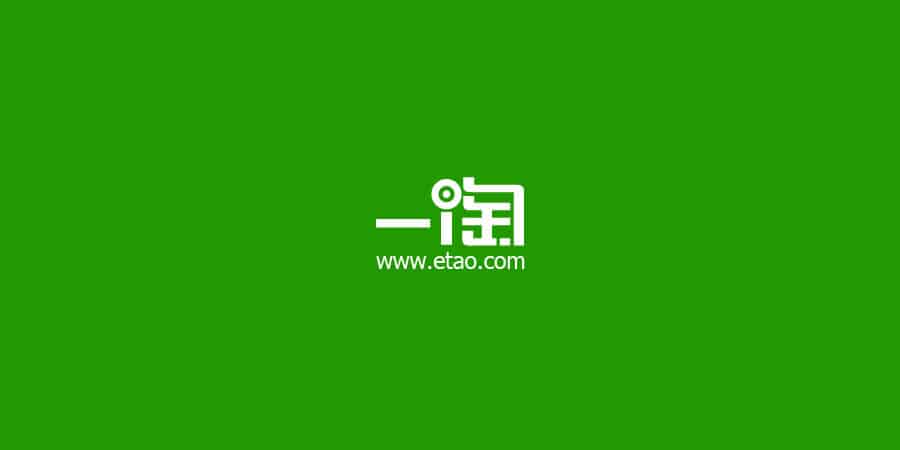 Recently, major China eCommerce sites; at the beginning 360Buy, then Dangdang and Suning have blocked the eTao spider from crawling and indexing their websites. eTao is the eCommerce product search engine owned by Taobao, China's largest eCommerce site.
It's big news but no surprise to see. To me there are two obvious reasons for this.
Major eCommerce sites don't like to be price-compared to other small Taobao shops via eTao
The high operating expense of major eCommerce sites, and their sourced products of legitimate brands make their products less competitive in price than those sold on small Taobao shops.
Consequently, they dislike the current mechanism of eTao which sequences search results based on price (from low to high and from high to low), sales volume (from high to low) and default (more research will be done to find out more about the default mechanism).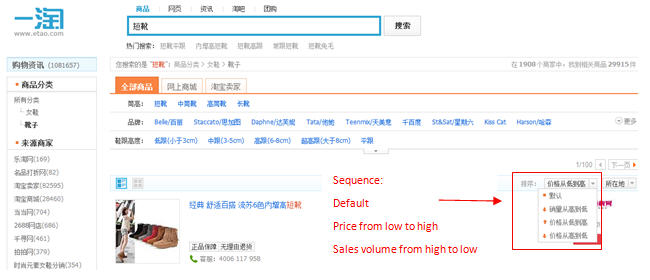 As the competitive advantages of 360Buy and Dangdang lie in its own brand and merchandise quality guarantee, eTao with price sequence criteria won't contribute the visitors to them.
While the mechanism of sequencing by sales volume, doesn't work with 360Buy and Dangdang, which opposite to Taobao shops behavior, don't disclose the sales volume of each individual product on page. Unless eTao adds the comments volume as one more sequence criteria, 360Buy and Dangdang won't benefit from eTao.
eCommerce sites don't like their original content being stolen by search engine
Both 360Buy and Dangdang are trying hard to get their customers to leave comments on their merchandise to improve trustworthiness. According to Mr. Liu Qiangdong, the CEO of 360Buy, they spent 200 million RMB, either on gifts, points collected or discounts, to encourage their customers to comment on products after they bought them. eTao's behavior of sending its spider to crawl the comments and display them on its search results page is nothing but theft.
It is interesting to see similar disputes happening again between strong content providers and new search engines. If you remember I recently wrote about the fact that vertical travel search engine Qunar was sued by Ctrip for stealing comments generated by Ctrip users.
For strong eCommerce sites like 360Buy and Dangdang, traffic is not a concern so getting presence on eTao and driving visitors from there is not a priority for them. On the contrary with Taobao being a major competitor, 360Buy and Dangdang prefer not to cooperate by getting indexed by eTao, a product considered owned by Taobao, though eTao has been running independently for a while.
Opportunity for Others
I believe the above situation could represent a market opportunity for international eCommerce companies to explore. With the absence of major local competitors, the "inventory" of eTao (here refers the opportunity to get more presence on eTao when querying the same keywords as thousands of product pages of 360Buy and Dangdang are no longer competing) is more available.
Therefore, I predict no additional eCommerce sites will follow the moves of 360Buy, DangDang, and Suning unless they are big enough and don't wish to get any traffic from eTao.
Ready to maximize your digital marketing in Asia?