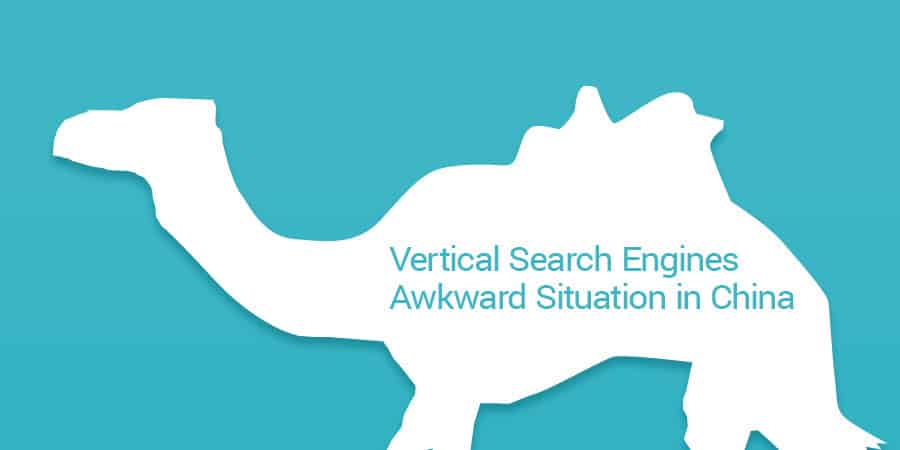 Differing from universal search engines, like Google and Baidu, vertical search engines focus on a specific segment of online content, by sending crawlers to index only Web pages that are relevant to a pre-defined topic or set of topics.
In that case, it's very niche, for example in China we have ChemIndex for the chemical industry and Kdccc for couriers tracking across different couriers. However it is hard to monetize these kinds of search engines.
Successful vertical search engines in China include Qunar in travel, Aibang in local and BTChina in Bit Torrent download. However, none of them have had a smooth life. Qunar and Aibang were sued by other websites for violating copyright, and BTChina was forced to shut down because it leads huge traffic to different websites offering pirated movies/music downloading.
In the travel ecosystem, Qunar makes a living by charging a commission on traffic or orders it provides to travel portals, Online Travel Agencies ("OTA"), and websites of branded hotels and airlines.
Since it has strong price comparison capabilities, by indexing pricing info from OTA websites, and also as it has a user friendly interface and search engine friendly website structure, it has overtaken the leading positions of Citrip and Elong and Mangocity in the online travel market.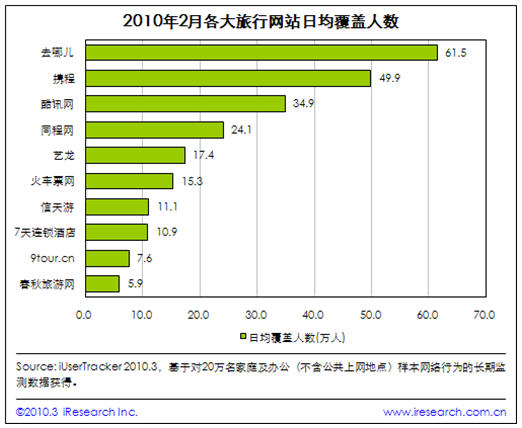 Unlike Qunar's business model, these traditionally strong OTA's had spent huge amounts of time and energy in partnering with a large number of hotels, airlines and tourist spots, and hosting their own transaction platform, via which tourists book their itineraries.
In addition, to retain the visitors they create a lot of content, and provide a UGC (User Generated Content) channel for tourists to post pictures, comments and collect points for discounts. So when Qunar takes traffic away from OTA's by committing themselves to more SEO efforts, and then goes back to them and asks for commission for providing traffic, the OTA's actually consider Qunar a competitor rather than a partner.
As an example, when Citrip discovered Qunar indexed content, including pictures and users' comments on hotels they stayed in before, Ctrip actually looked for compensation from Qunar for violating copyright.
Comments play an important role in influencing consumer purchase decision making. Without creating their own content continuously, vertical search engines need to depend on robots to crawl others' content. That's why the same situation happened with Aibang, a local vertical search engine.
When Aibang local search indexes comments from other websites regarding local restaurants, night clubs or KTV (from which it gets advertising fees), the result is more appealing to consumers. Accordingly, since Aibang was taking information from other websites, it got into danger of litigation from those websites which consider it a competitor rather than a traffic bringer.
Dianping in Chinese means commenting, and it started business by giving registered individual users discounts for using its business services in 2003, and offered individual deeper discount rates when they accumulated more comments or shared more details regarding their purchasing experiences.
So when Dianping became the biggest commenting portal and retained hundreds of millions of users, they no longer care about getting traffic from Aibang. Instead Dianping considers it a competitor, and they sued Aibang for copying Dianping users created content in 2008 and again in 2010.
Also a problem for vertical search engines, in addition to content partner creation problems, is that the universal search engines, including Google and Baidu are trying to integrate niche search engines. For example, GoogleCN launched local search in 2005, and Baidu launched commenting service called Shenbian in Nov. 2010. The future for vertical search engines looks dim, if they don't overcome the content issues described above.