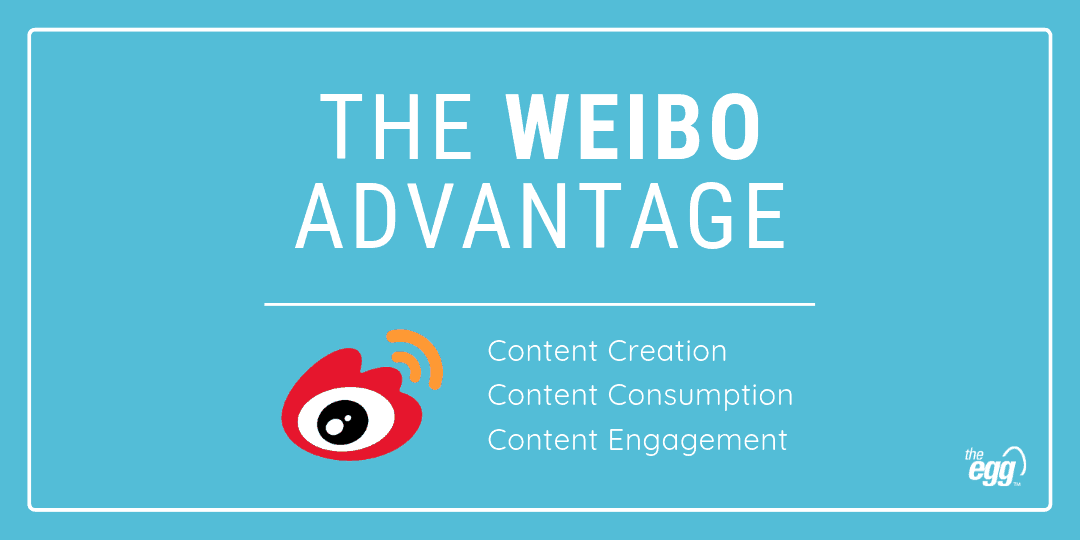 As of year-end 2018, Weibo's monthly active users grew to 462 million, increasing by 70 million users over last year.
According to a report on the development of China's internet network, 42.3% of all internet users in China accessed Weibo in 2018. And according to research from Morgan Stanley, compared to other social platforms, Weibo has unique advantages for digital marketers, particularly in the realm of trending topics.
So, what's the Weibo advantage? Here, we'll look at 3 distinct areas where Weibo provides exceptional social marketing value: content creation, consumption and engagement.
Content Creation
Weibo's PGC Short Video Programs
The content ecosystem of entertainment-related topics is key to Weibo. It facilitates fast topical social and entertainment soundbites for mobile users who prefer short video content.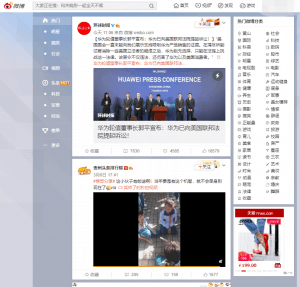 Weibo PGC page
Hence, Weibo has launched Krcom.cn (酷燃视频), a short video platform for professional video makers to produce and share Weibo videos.
Weibo differentiates professional-generated content (PGC) from occupational-generated content (OGC) and user-generated content (UGC). PGC video guarantees content quality, and because the PGC themes are all about lifestyle, the videos are more attractive to users and promote deeper engagement.
In terms of using PGC videos for digital marketing, brands can do product placements, for example, they can include a shopping guide to increase exposure and sales, or make their own brand video program.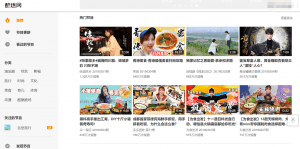 Krcom.cn (PGC short video programs) interface
Compared with other video apps, Weibo has stronger social features, and because users are seeking more comprehensive content on trending, lifestyle-type topics, Weibo is planning to put more attention toward PGC videos.
Content Consumption
E-Commerce Influencers
Although the usage rate of e-commerce apps, like Xiaohongshu, is increasing, Weibo still drives huge e-commerce consumption, especially through celebrities whose Weibo profiles have become promotional mediums that can dictate hot topic trends, increase exposure and traffic, and improve sales.
In terms of digital marketing, brands can target a celebrity's fan base to promote products/services. In fact, celebrities also have KPIs to hit, so it's a symbiotic relationship. And this works well on Weibo: Because it is a widely used public social network, it influences peoples' opinions and emotions.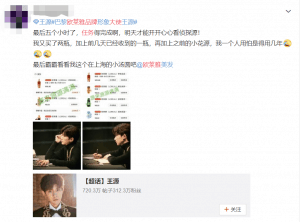 Brands can work with celebrities to target fan-base
Content Engagement
Weibo Top Search + Hot Topics
Weibo's top search and hot topics rankings are a social public opinion vein. If your content includes hot topic keywords, the exposure on this medium is usually higher than normal.
Leveraging this ranking is a popular marketing tool. Brands take advantage of hot topic keywords to create content and do promotions. In fact, you can even generate your own hot topic, if you're lucky enough to have many Weibo users tag the topic and interact with you. This is a challenge for marketers though, as it's difficult to predict and dictate what will go viral.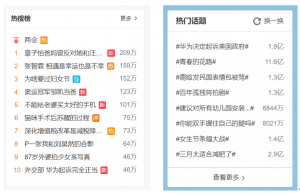 Top Search and Hot Topics Ranking
However, some data may be unreliable. CCTV recently reported that Weibo statistics relied on a plugin to make fake data. Therefore, on February 15, 2019, Weibo announced that the number of reposts and comments will now be limited to 1 million.
Would you like to open a Weibo official account to target the Chinese market?