WeChat Update: Bind Multiple Accounts with One Phone Number, Carousel Image Posts, & WeChat Article Annotations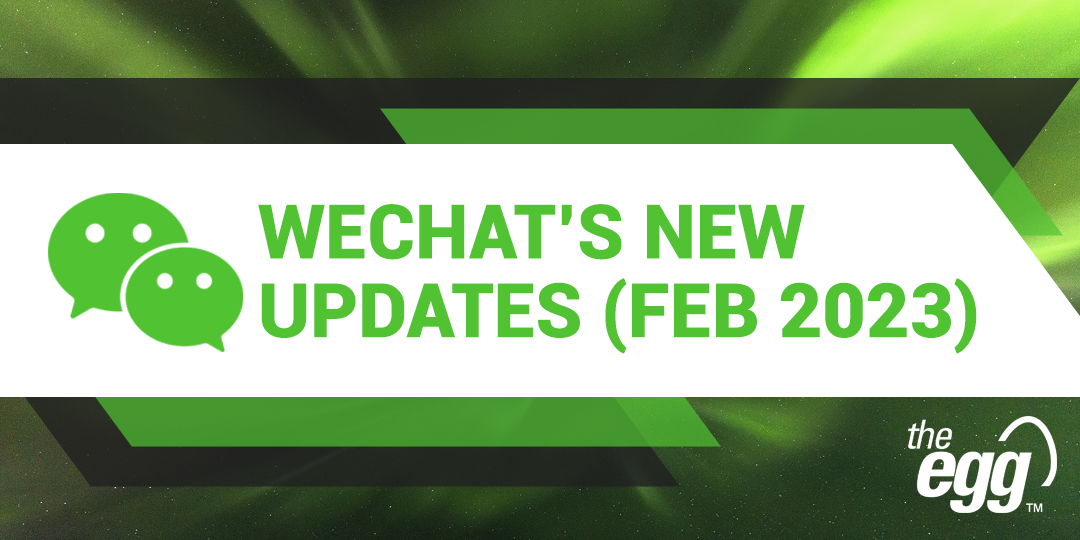 In February 2023, WeChat rolled out new features to its account settings, WeChat Official Accounts, and WeChat articles, facilitating a friendlier user experience and improving overall content readability and shareability on the platform.
In this article, let's explore what these new updates entail:
You can now bind multiple WeChat personal accounts with one mobile number.
You can now publish multiple images (in carousel post format) on a single post in WeChat Official Account.
You can now underline sentences on WeChat articles.
New WeChat Feature #1: Users Can Bind up to Two Personal Accounts with One Mobile Phone Number
WeChat is integral to virtually all aspects of daily life in China, where it is used not only as a messaging platform among friends but also as a work tool.
But, until recently, only one WeChat personal account could be registered to a mobile phone number, meaning users who wished to separate work from their personal use of the app had to purchase another SIM card and sign up for another account with that number.
From Feb 2023 onwards, however, WeChat will allow users to register for up to two personal accounts with one phone number once they meet the following requirements:
They can verify their account with their phone number
They have registered for WeChat Pay
Their account has been active for more than two years since registration
Their account has not been banned in the past 12 months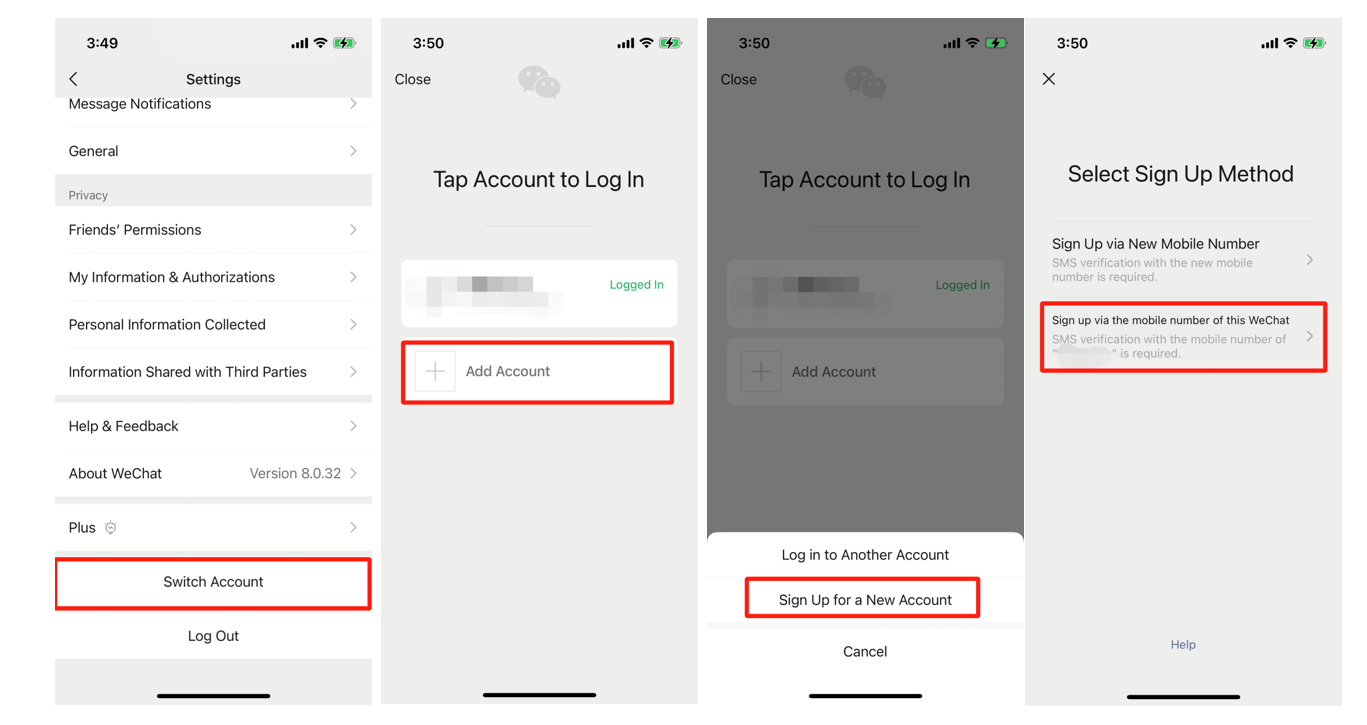 The steps involved in signing up for a second WeChat personal account
To sign up for a second WeChat personal account, head over to your settings on WeChat then Switch Account > Add Account > Sign up for a New Account > Sign up via the mobile number of this WeChat.
New WeChat Feature #2: WeChat Official Accounts Now Support Carousel Image Posts
From text to images to videos, WeChat Official Accounts offer various formats for content posts.
Among them, image-with-text posts are one of the most popular and can draw user attention equally as or faster than video posts. While a video might need to play for about five seconds before it catches a user's attention, a high-quality image or graphic with text has the potential to turn heads in an instant.
It comes as no surprise then that WeChat has been trying to optimize its image post formats for optimal engagement.
After WeChat's Feb 2023 update, image-with-text posts are no longer limited to just one image and can now feature up to nine in a carousel format that lets users swipe back and forth to view them individually. This makes them ideal for captivating users with visual graphics and providing them additional information about your brand, products, or services.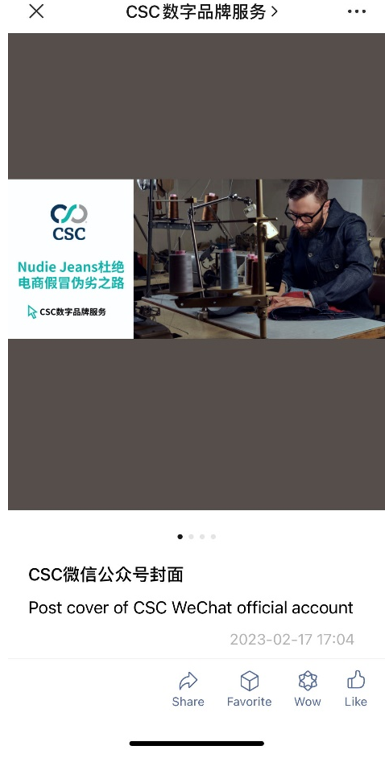 An example of a carousel image post on WeChat
New WeChat Feature #3: Underline Sentences in WeChat Articles
It is a common habit of readers to underline or highlight their favorite sentences or quotes in a book to look back at. The same goes for eBooks, where many reader apps also provide functions to provide a similar reading and annotating experience.
In its Feb 2023 update, WeChat integrated a highlighting feature into all its WeChat articles. By selecting and highlighting any extract, a small pop-up window will appear, where users can select Underline to underline it in green.
In doing so, the pop-up window will also tell you how many other users have underlined the same extract.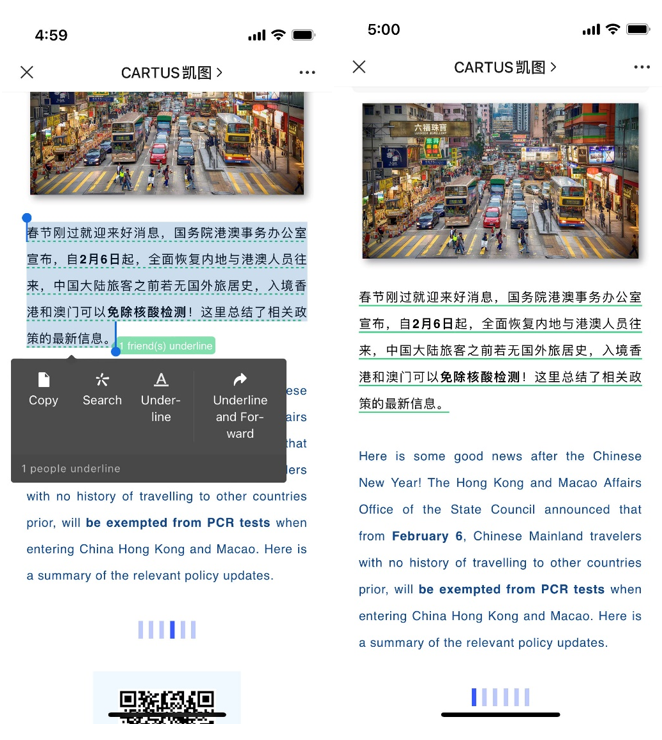 Underlining an extract from a WeChat article
Users can then share extracts they underlined to their friends or group chats, thereby facilitating more readership across the app. Once shared, the message will feature a link to the article with the CTA button ("Read More") so that other users can read the entire post with one click.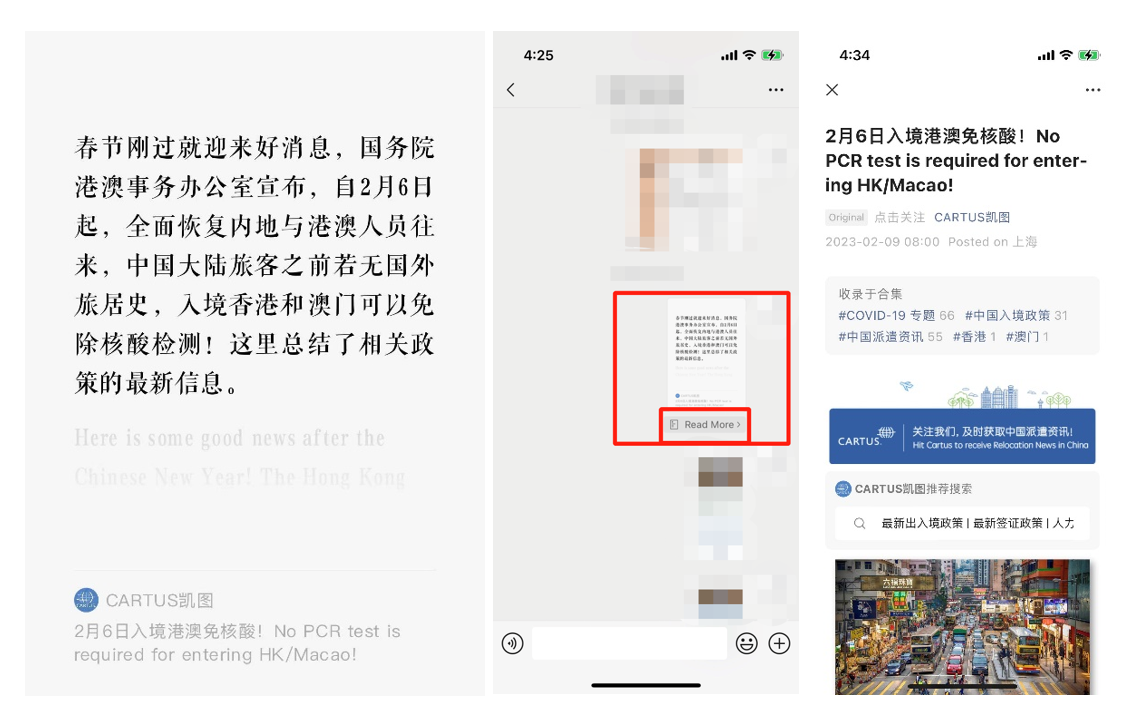 How the sharing of underlined extracts from WeChat articles works
***
On top of what it already offers, WeChat's latest updates make for a friendlier user experience on the platform and continue to stamp it as arguably China's most versatile, all-in-one app.
Ready to maximize your digital marketing in China?