WeChat Update April 2021: More Emoticons, Better Video Playability, New Privacy Settings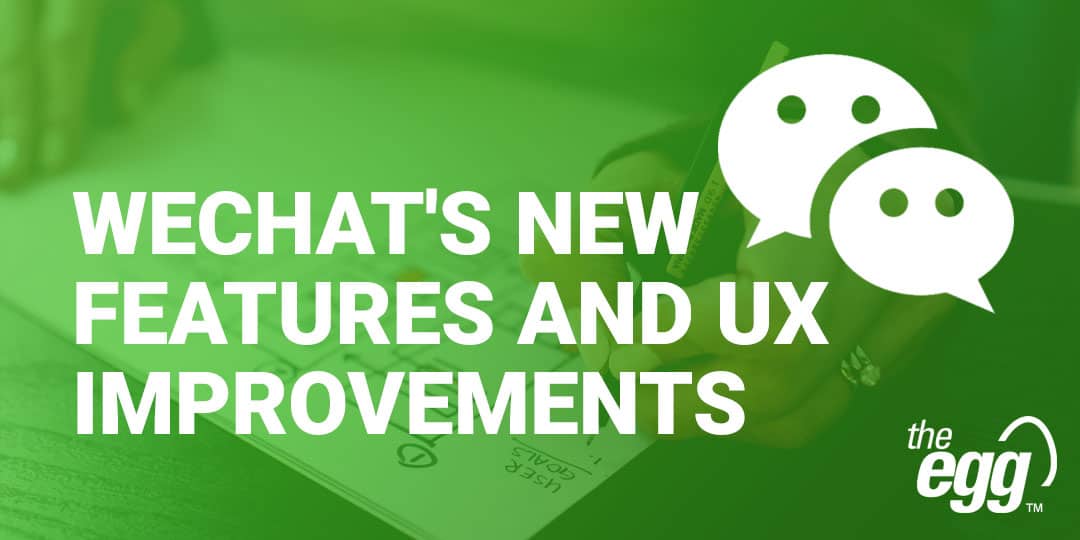 In early April 2021, WeChat rolled out its new iOS 8.0.4 update, which includes improved video playability, new privacy settings, and more emoticons for users to share.
In particular, the UX improvements to WeChat Moments and Channels are a clear sign of WeChat's growing adoption of livestreaming and social trends in Mainland China.
Let's explore WeChat's April 2021 update so that you can better understand how to engage WeChat users in China.
WeChat Update #1: Video Length Extended on WeChat Moments
Before the update, users could only post videos of up to 15 seconds on WeChat Moments.
After the latest update, users can now post videos 30 seconds long, while longer videos of up to 60 seconds can be shared through Weishi—Tencent's short video app that lets WeChat users directly post and share videos from the app onto WeChat.
WeChat Update #2: New Personal Status Feature
In prior versions, personal statuses only featured text, which limited user customizability and modes of expression.
WeChat's April 2021 update allows users to write or select from a range of default personal statuses, with added freedom to share their location and include pictures and hashtags.
Moreover, instead of remaining evergreen like in prior versions of WeChat, the new personal statuses will stay live for 24 hours—much like how Instagram Stories work.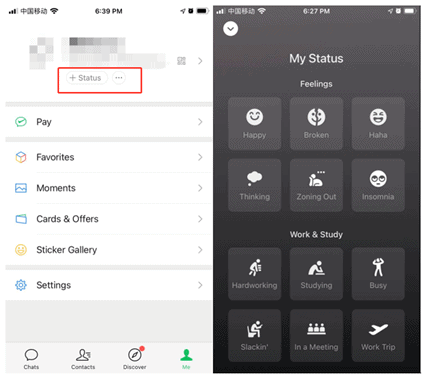 WeChat interface: Personal status options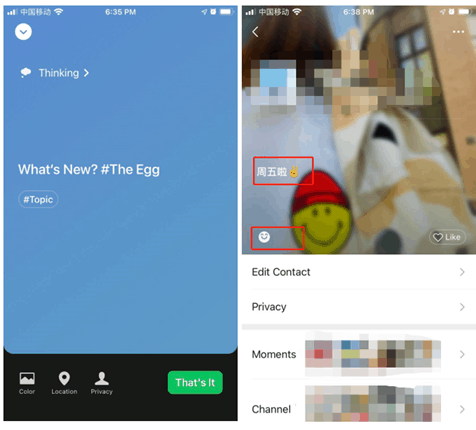 WeChat interface: Personal status setup (with options to add hashtags, location, and pictures)
Users can also now easily view the statuses of their WeChat friends just one click away from their personal status.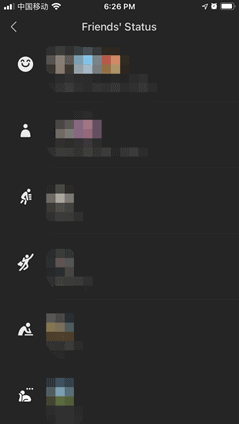 WeChat interface: Personal statuses of your WeChat friends
WeChat Update #3: Improved Video Player Interface
With longer videos becoming more available on WeChat Channels, users can now drag and control the video player slide bar when watching videos, further enhancing the user experience when watching videos.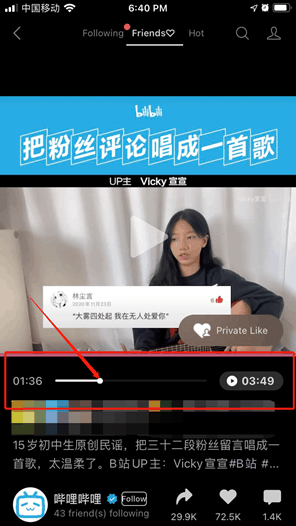 WeChat Channels interface: Users can now control the slide bar in the video player
WeChat Update #4: Added Privacy Options for Channels, Top Stories, and WeRun
WeChat is still predominantly a social networking app, so privacy options are inherently available—such as choosing which groups or friends can view their WeChat Moments.
After the new update, however, the privacy options have also been extended to other WeChat properties, including:
WeChat Channels—short videos
WeChat Top Stories—personalized article recommendations, where users can also share their favorite articles with friends
WeRun—WeChat's pedometer that records a user's daily step count and ranks them alongside their WeChat friends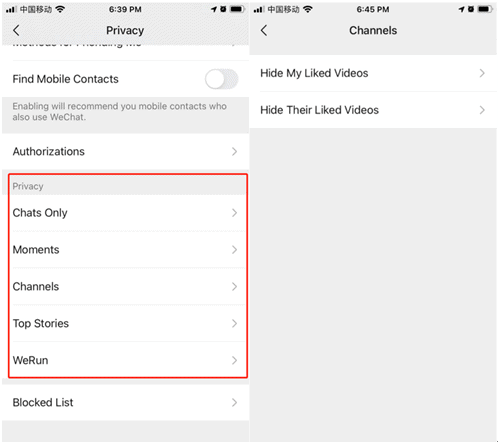 Privacy options now available for WeChat properties—Channels, Top Stories, and WeRun
WeChat Update #5: More Collectable Emoticons
Emoticons have long been a huge fad among WeChat users when chatting, especially since some emojis can be customized.
With the demand for emoticons ever-increasing, WeChat's latest update now lets users collect and save up to 999 emoticons, instead of the previous 300.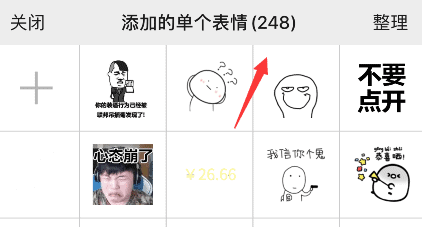 Limit for WeChat emoticons increased to 999
WeChat Update #6: Hashtags for Overseas Accounts
Hashtags on WeChat are primarily used to search and collect relevant articles by topic, where users get notified of article updates after subscribing to a hashtag.
Previously, this hashtag search tool was limited to domestic WeChat accounts. After WeChat's April 2021 update, however, it's now available to overseas accounts.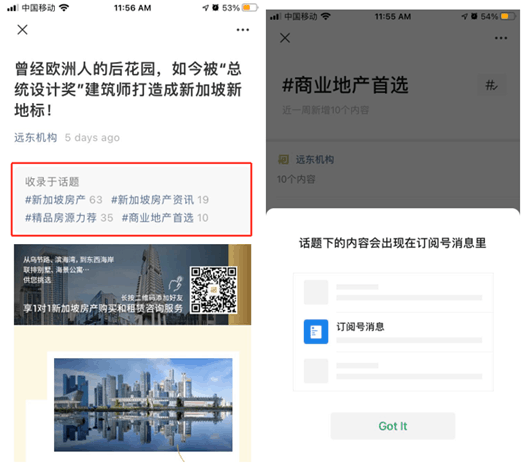 Hashtags now available for overseas WeChat accounts
***
With video consumption and social networking on the rise in China, particularly over the past year during the pandemic, Tencent is further improving how different forms of media are consumed and circulated on WeChat.
Going forward, it's expected that Tencent will continue building on these features.
Ready to engage your audience in China?