WeChat Tests New Features: Multiple Account Registration, New Shared Posts Archive, & Greater Image Attachment Quota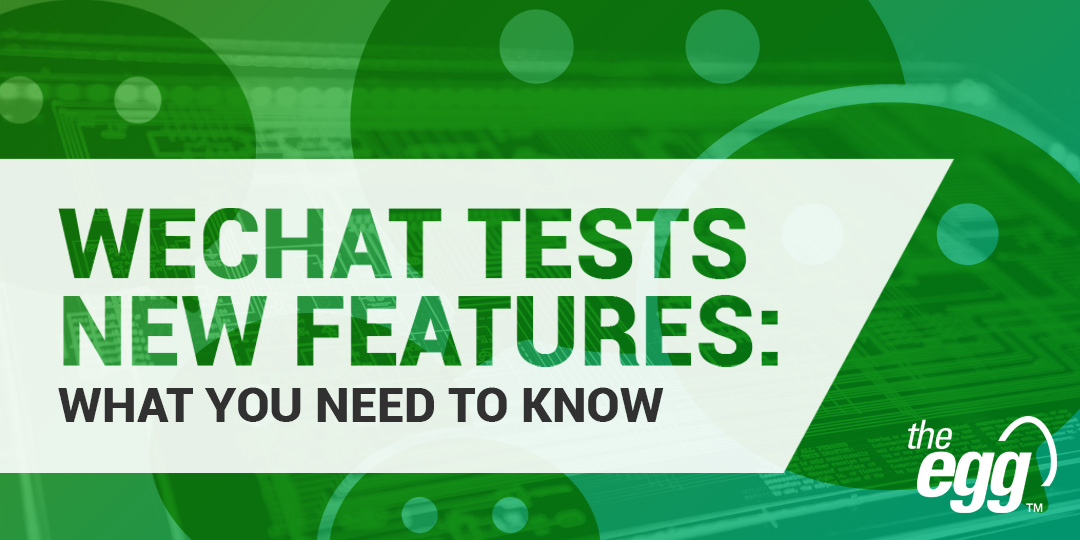 WeChat has recently tested several new features among a small cluster of users—features that would be welcome improvements to the app's usability for personal accounts.
This includes:
The option to register multiple accounts using one phone number
A brand-new album on WeChat Moments to archive posts you shared with friends via mentions
The ability to send more photos as attachments at a time
Here, let's explore these feature updates and what they might entail for the WeChat user experience if fully implemented.
But before we dive in, did you know this fun fact about WeChat?
Fun fact: Did you know? On the back of constant updates to keep up with user trends and needs, WeChat's app download size spiked from 457KB to a staggering 257MB in the 11 years between 2011 and 2022.
WeChat New Feature #1: Register Multiple Accounts Using One Phone Number
When registering for a new WeChat account, a valid local number is required—but each number can currently only be tied to one account.
Since WeChat permeates virtually all aspects of work and personal life in China, what should users do if they need multiple accounts for different purposes? As is the case for many mainstream users, both their work and personal usage of the app often blend into one interface.
But WeChat has seemingly taken note of this limitation and is testing a new feature that would let users register two accounts—as opposed to just one—using the same phone number. If fully implemented, the update would let existing users create another account on top of their existing one and help separate their personal and professional communications.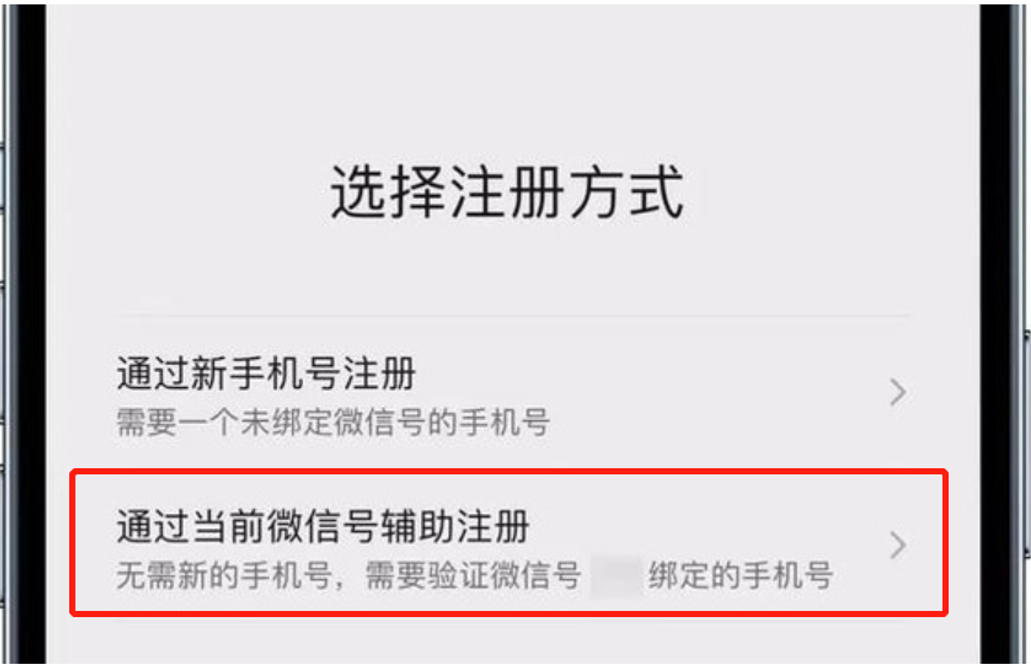 Register for another WeChat account using the same mobile number bound to your existing account
WeChat New Feature #2: WeChat Moments' New Shared Posts Archive
Currently, when writing feed posts on WeChat Moments, users can mention—i.e., "@mention" (see image below)—their WeChat friends. Upon doing so, those friends will receive a notification to click through and view it.
In its test version, by contrast, WeChat has experimented replacing the mention function with a new button: "With whom". By tapping it and selecting the WeChat friends you'd like to mention in your post, the post will automatically become a shared memory between you and them. It then gets saved in the new shared memory archive accessible via the top-right corner of your WeChat Moments interface.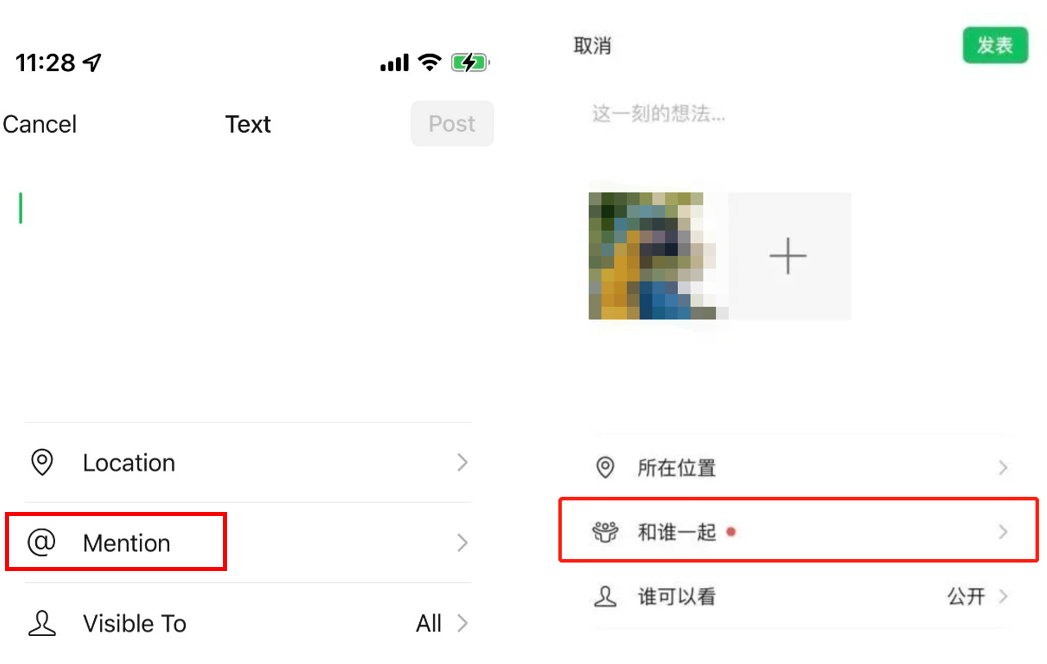 WeChat Moments: Current feed post interface (left) versus the test version (right)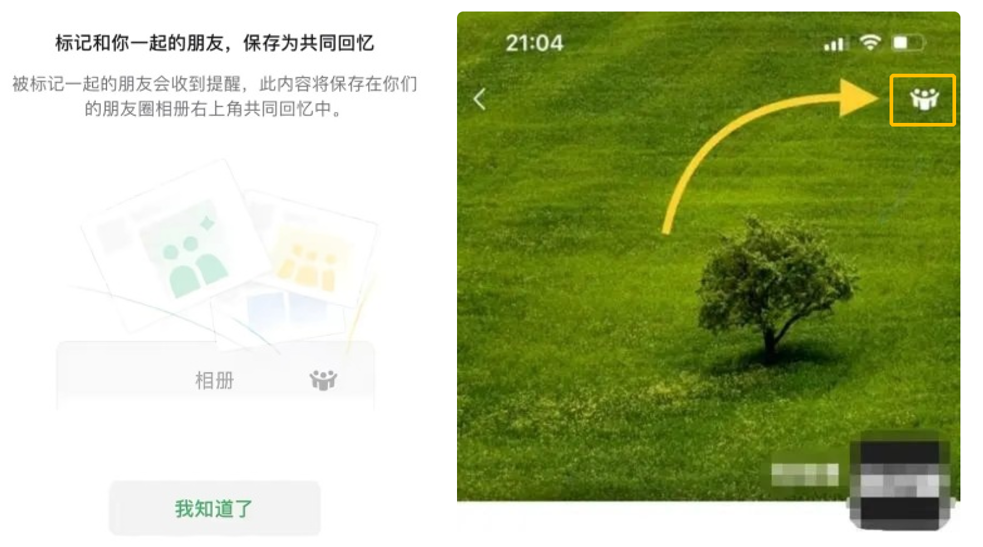 WeChat test version: An icon to access your "shared memory" archive appears at the top-right of your WeChat Moments profile
If you unfriend someone on WeChat whom you've previously mentioned in a post, your shared memories will remain in both your archives—but you may no longer be able to view the specific contents of the post. This appears to be a move by WeChat towards enhancing user privacy.
Similarly, if you wish to delete a post from your shared memory archive, you can tap "Don't Show Me" to remove it permanently.
WeChat New Feature #3: Send up to 99 Images at a Time
Currently, users can share up to nine images at one time with friends on WeChat Moments. However, some users have reflected that this configuration becomes inconvenient when you might want to share many photos, such as holiday or event photos.
But WeChat may be able to resolve that soon as it has tested updating its chat box to support attachments of up to 99 images at a time.
Then again, if this feature were to roll out, there would likely be concerns among users about the prospect of mistakenly sending large batches of images at once to the wrong recipients without a backup option to undo that action. But whether WeChat will create a function to address this slight drawback remains to be seen.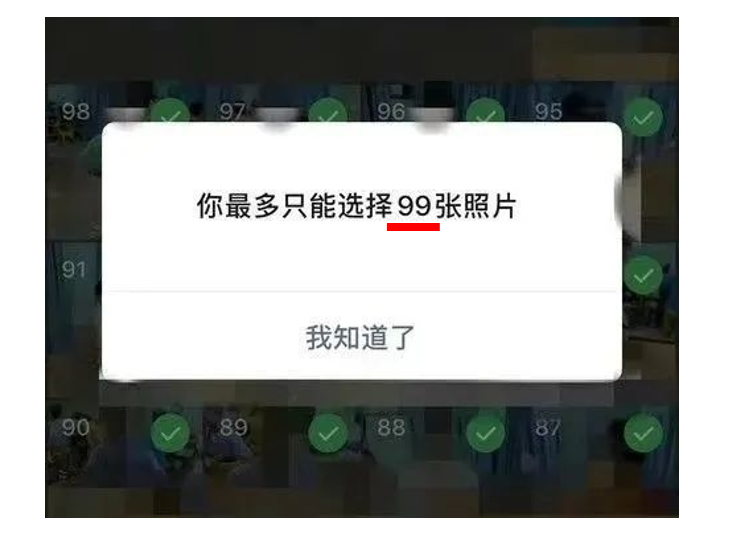 WeChat's new feature under testing would allow you to send up to 99 photos at a time
***
Added with what's already available on WeChat, these updates—particularly the option for multi-account registration—would make for a friendlier user experience on the app and continue to stamp it as arguably China's most versatile, all-in-one app. It also comes as no surprise why Tesla founder and CEO, Elon Musk, recently had this to say about WeChat's permeability: "You basically live on WeChat in China because it's so helpful, so useful to daily life."
Ready to maximize your digital marketing in China?