WeChat Service Account Update: Subscription Notifications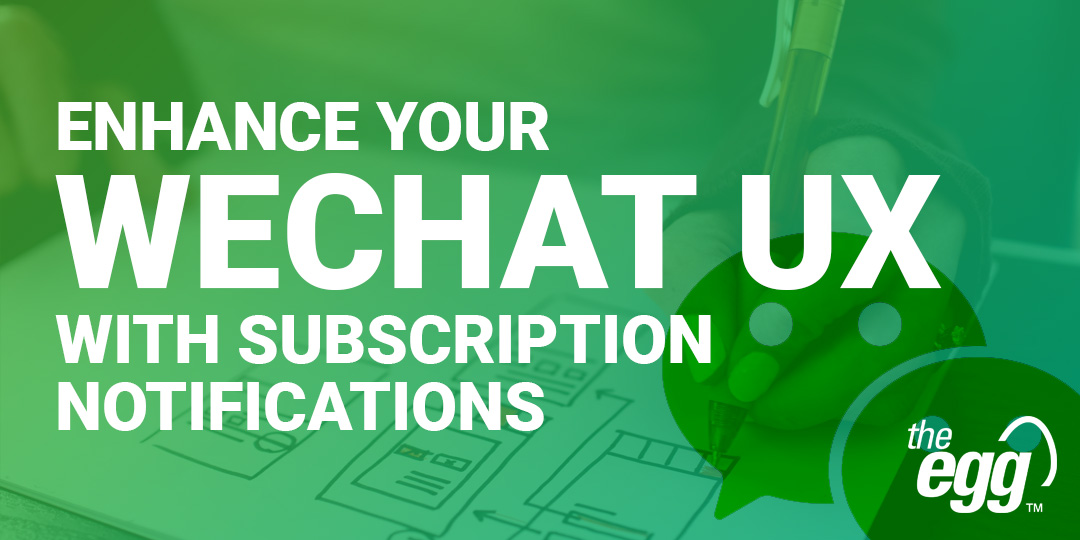 In April 2021, WeChat discontinued 'template messages'—essentially push notifications to WeChat followers—from its WeChat Service Accounts ("服务号") to reinforce user-centric marketing amidst complaints about them being too annoying.
Such messages included notifications for custom content, meetings, bank card balances, membership credit points, and more.
On the flipside, this intricate level of user-brand interaction goes a long way in customizing user experience and fostering loyalty—so much so that a considerable number of WeChat users still support it.
In response, WeChat promptly launched 'subscription notifications', its successor to template messages—but with greater freedom and options for users to opt-in for push notifications.
Here, let's explore the advantages of subscription notifications and how you can use them to enhance your customer experience among WeChat's 1.25 billion active users in China.
First, let's look at a major update WeChat implemented in 2021 regarding who can receive notification messages and how they receive them.
WeChat Service Account Major update: non-followers can now receive push notifications from service messages
Previously, template messages only allowed for push notifications to be sent to followers. This meant that only users who actually follow a brand's WeChat Official Account could receive message notifications via the Official Account.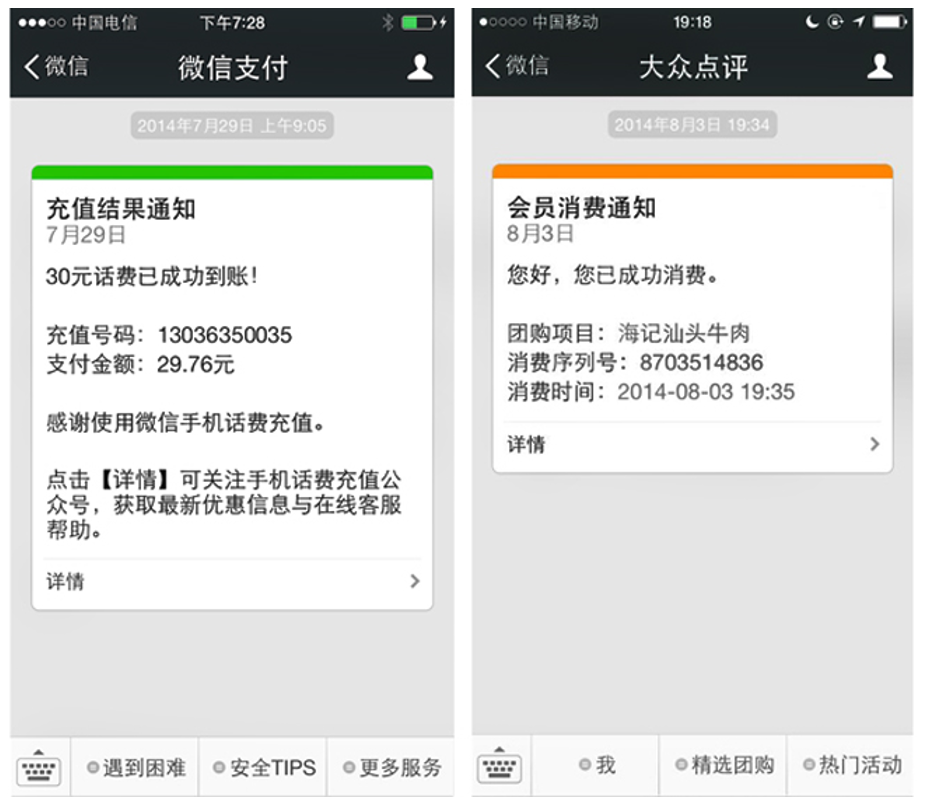 WeChat Service Account: Template message (discontinued since April 2021)
After WeChat's April 2021 update, users who do not follow a brand's WeChat Official Account can also receive message notifications via WeChat's service message function.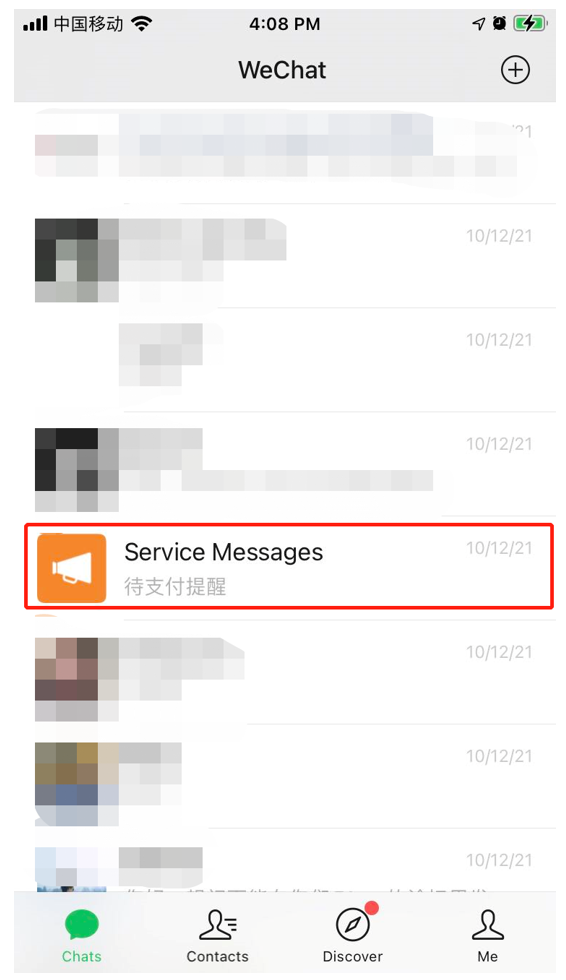 Non-followers of a brand can receive message notifications via WeChat's service messages
3 Key Advantages of WeChat Subscription Notifications
CTA buttons can be inserted into WeChat posts
How do users opt-in for a brand's subscription notifications? Via calls to action applied through WeChat post or HTML5 markup.
After April 2021, brands can now add the widget for subscription notifications to the post editor, then insert the button into the post wherever applicable to guide customers to take action, such as accepting event reminders or meeting notifications.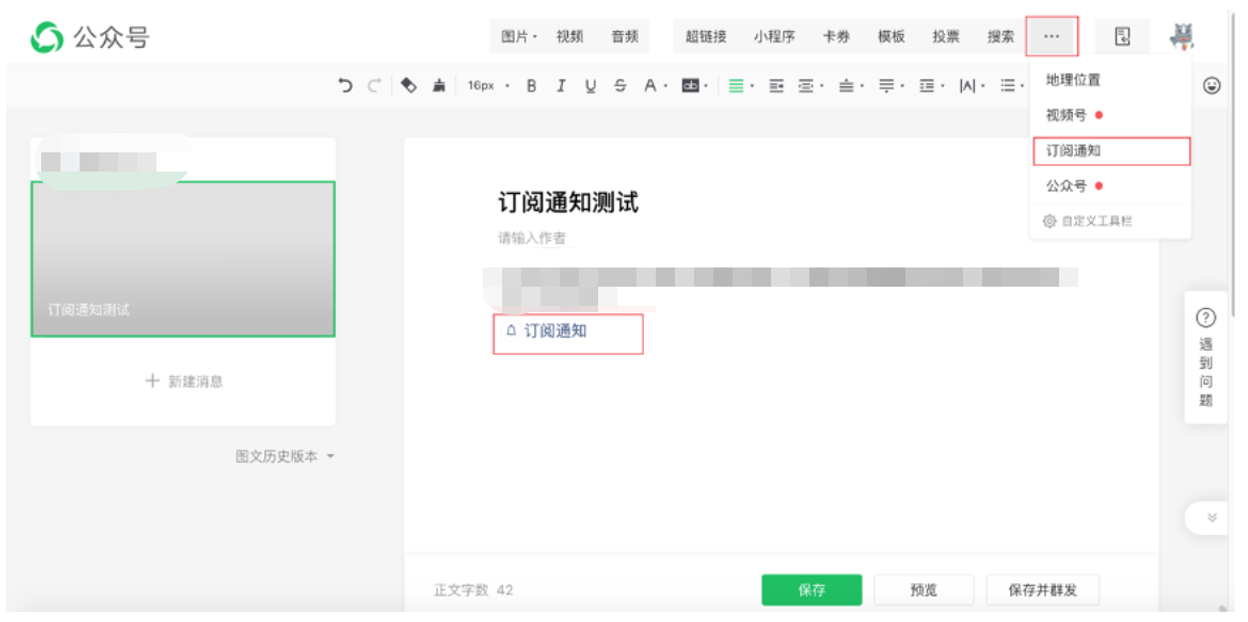 WeChat Official Account backend editor: Insert subscription notifications into your post
For each article, you can insert up to 10 CTA buttons for your subscription notifications, with each able to include up to five notifications. However, CTA buttons cannot include neither one-off nor long-term subscription options.
Once an article is pushed, the user can simply click the button to subscribe.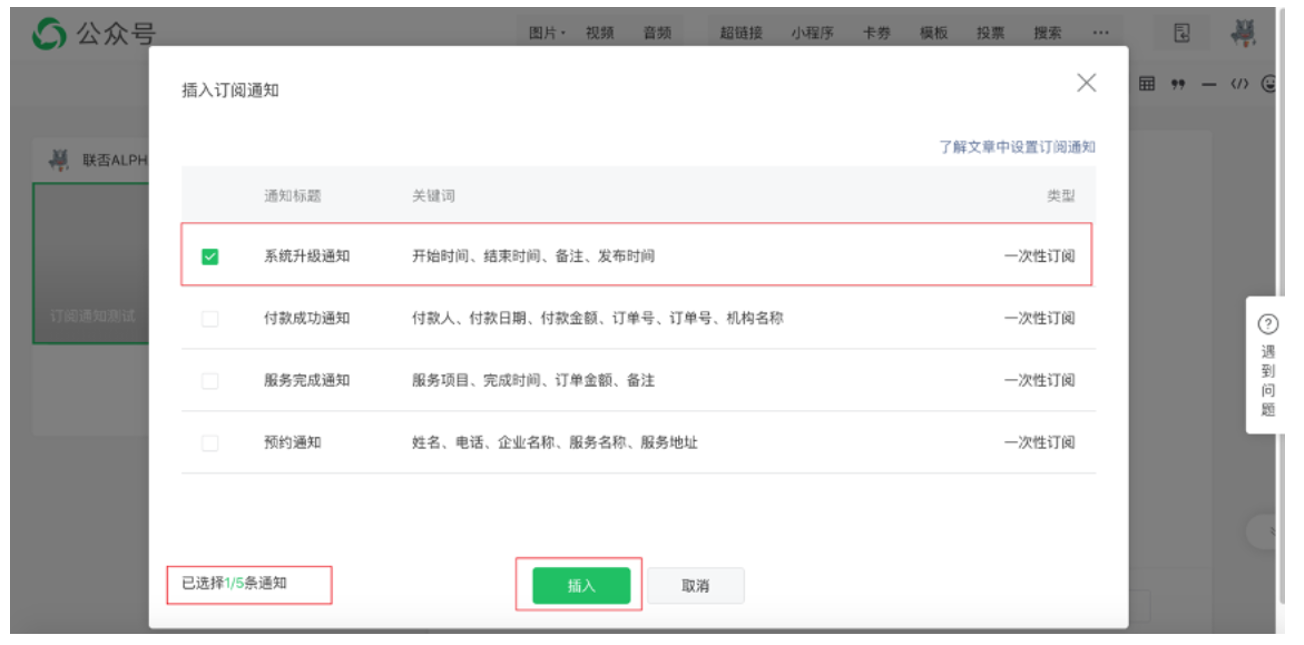 WeChat Official Account backend editor: Choose the type of notification
One-Off & Long-Term Subscription Notifications
As briefly mentioned in the previous section, WeChat Service Accounts now provide two types of subscription notifications to users:
One-off subscription: Users subscribe once and the corresponding WeChat Service Account can send one subscription notification at any time.
Long-term subscription: Users subscribe once, and the corresponding WeChat Service Account can send multiple subscription notifications over a long period.
Important note: Long-term subscription notifications are only open to public service fields, including government affairs, social services, and medical care.
More Landing Page Options
After the update, subscription buttons can now direct to landing pages ranging from WeChat posts, webpages, or mini programs. And brands can send WeChat subscription notifications to any and all users, which is essentially equivalent to the outreach coverage of SMS notifications.
On top of that, content tends to be visually richer on subscription notifications than on SMS notifications, so brands can make the switch to save the cost of SMS messaging.
With that, let's walk through how to implement the subscription notifications feature on your WeChat Service Account.
How to Start Pushing WeChat Subscription Notifications
What are the requirements?
The WeChat Official Account in question must be a service account authenticated by WeChat itself.
Step 1: Open a Service Account
Login to the backend of your WeChat Official Account and click Add function plug-in to launch the subscription notification feature.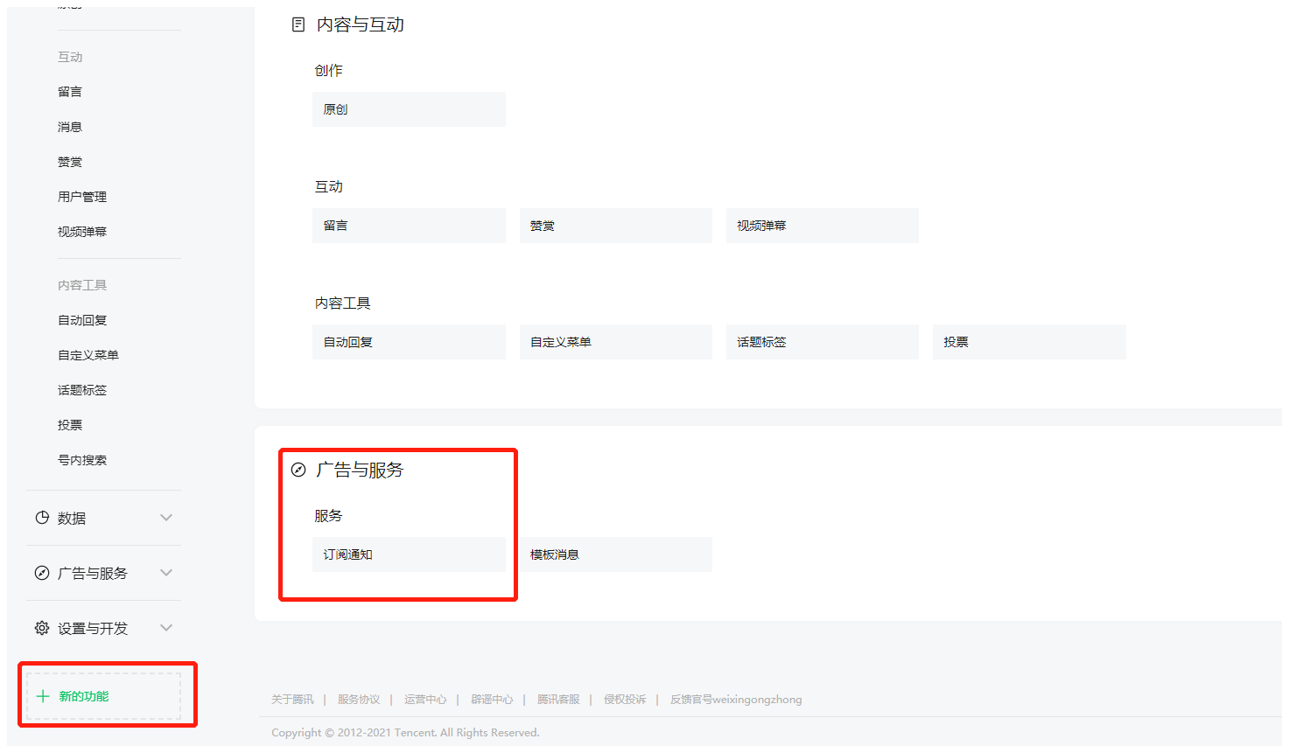 WeChat Service Account backend: Add function plug-in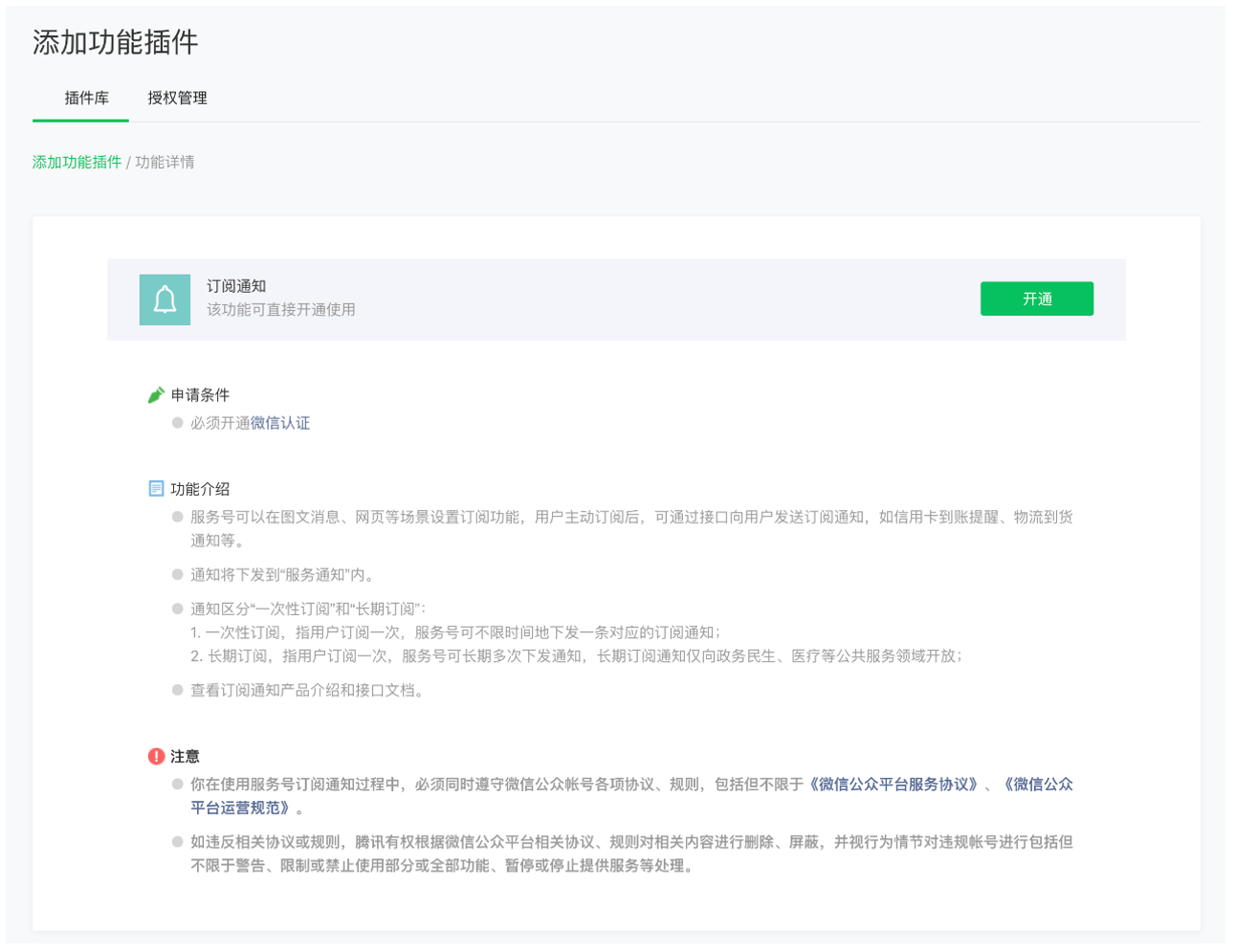 WeChat Service Account: Subscription notification feature
Step 2: Set industry category
Next, you'll need to select the most relevant industry category relating to your WeChat Service Account and set the required type of subscription notification.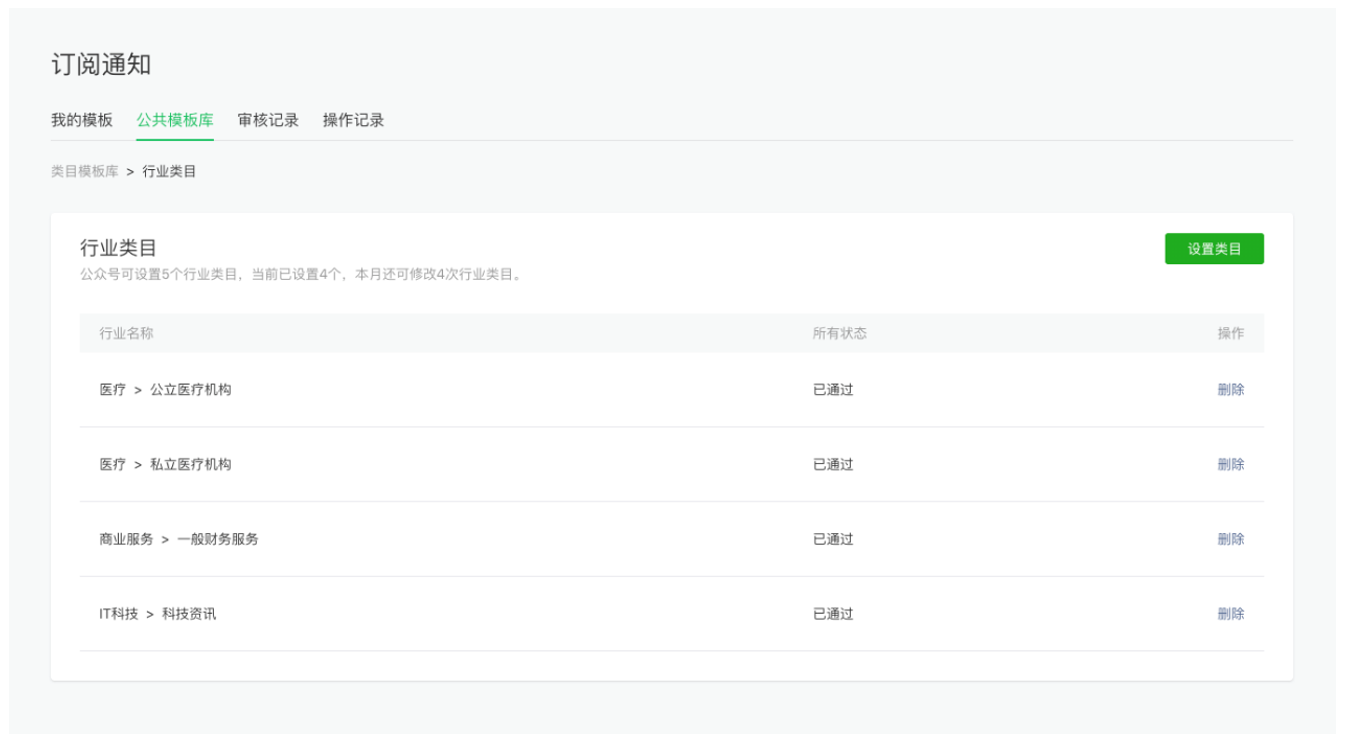 Select an industry category that best matches your WeChat Service Account and set the required type of subscription notification
Step 3: Choose a notification template
After setting the notification type, you can then select an appropriate subscription notification template in the public template library according to your needs.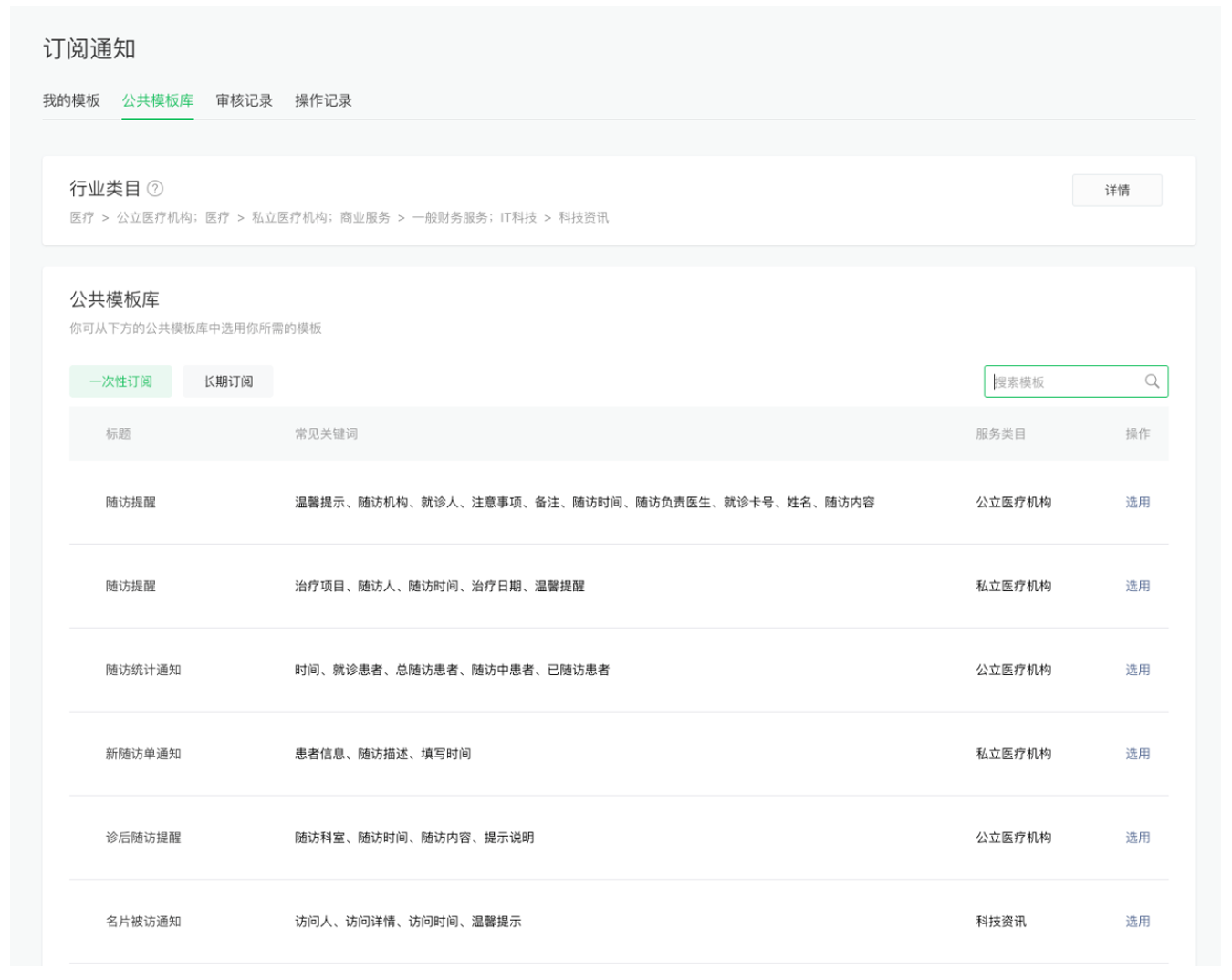 Select your preferred subscription notification template in the template library
Step 4: Set widgets on your landing pages
Finally, you can set subscription notification widgets to appear on your landing pages—like WeChat posts, webpage, or mini programs—for users to click to subscribe to you.
In addition, since the WeChat Official Account platform provides a comprehensive label library for web developers, brands can also use the open tag capability to set up widgets on webpages.
However, note that only webpages with JS-secure domain names—including certified service number and up to five secure domain names—are supported.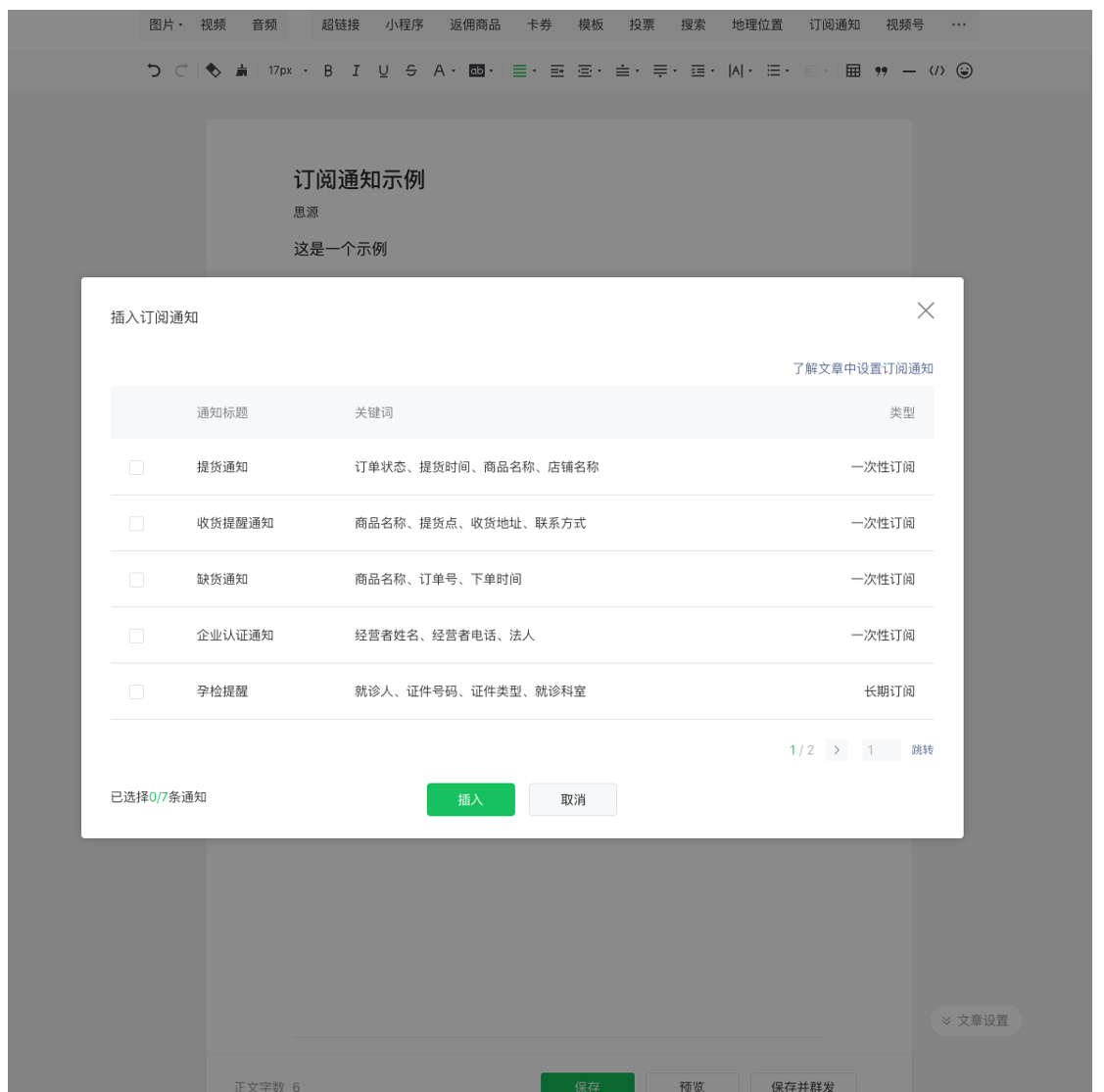 One-off subscription notification types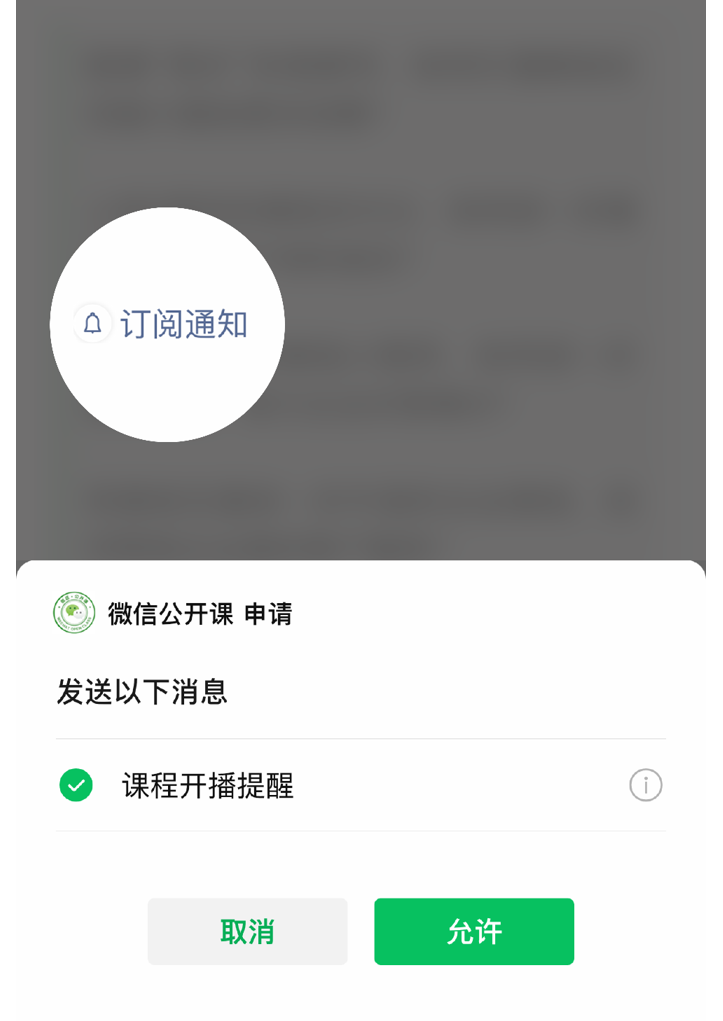 Option to link WeChat Mini program with subscription notifications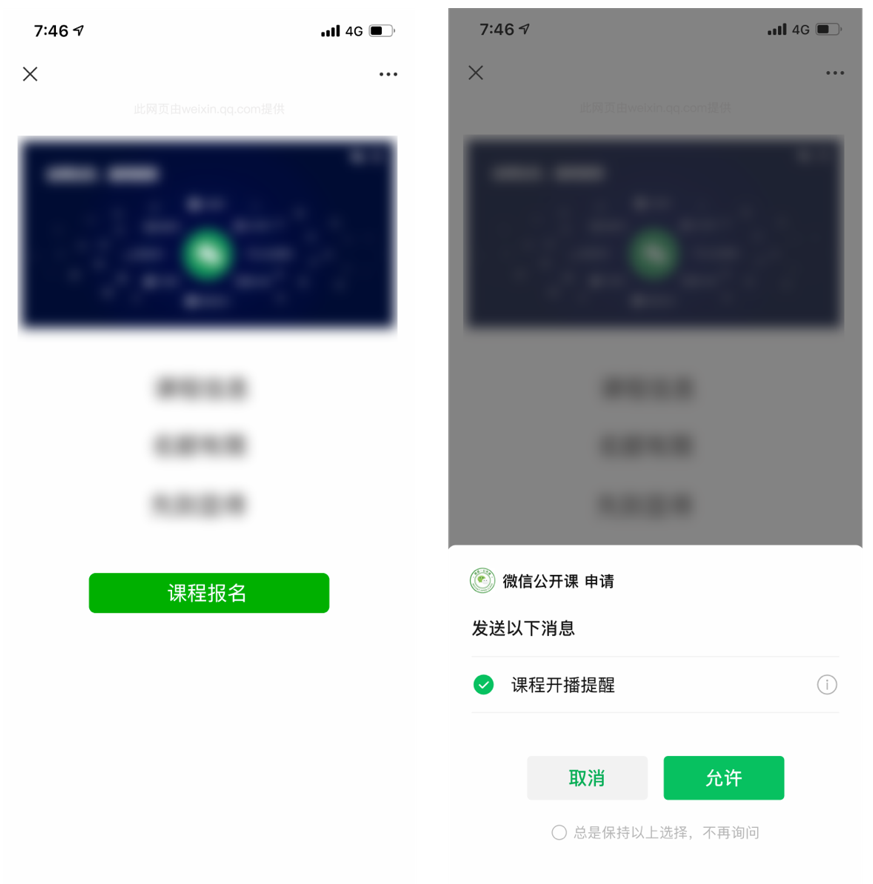 Subscription CTA button within a WeChat post
***
Voila! With WeChat subscription notifications enabled on your Service Account, WeChat users—both followers and non-followers—can now click your CTA button/widgets to subscribe to your brand's push notifications.
Ready to maximize your digital marketing in China?