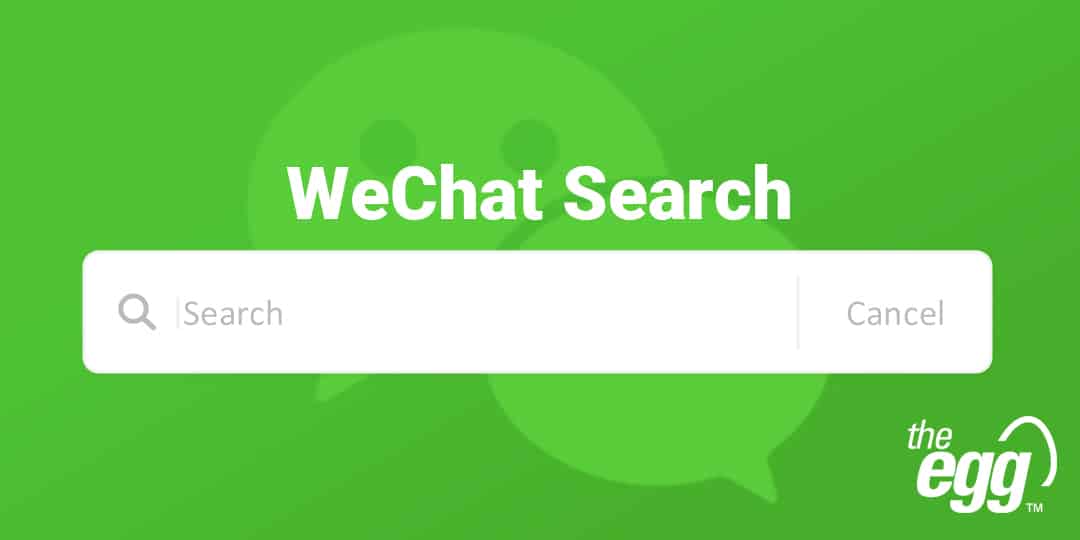 On Baidu, China's #1 search engine, brands can create a content card that will display at the top of the SERP when key brand and related terms are searched.
The content card includes text, images, and multimedia, giving brands an opportunity to showcase their key messages and draw users into their conversion funnels.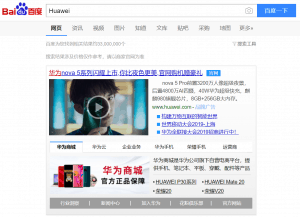 Huawei Baidu Brand Content Card
Now, WeChat Search also allows brands to create content cards. The brand information from your WeChat domestic official account can integrate with WeChat Search to quickly cull and share key info to users and ultimately provide more effective and efficient service and content.
With the WeChat Search content card, users who search for your brand name and related search terms can see all your key contact details, sales, services, products, and more. This is especially good for e-commerce brands to build leads and conversions.
WeChat Search Content Card Features
Brand name and brand info
Products
Services
Sales/promotions
Official Mini Programs and accounts related to your brand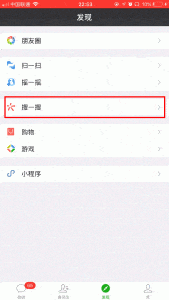 WeChat Search Demo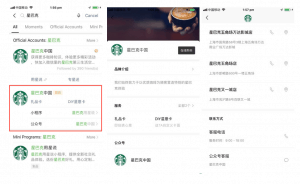 Starbucks Brand Zone in WeChat Search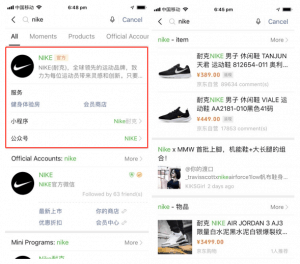 Nike WeChat Search Result
How do I create a WeChat Search content card for my brand?
Your WeChat official account must meet key criteria:
The account must be verified.
The account must have a Mini Program attached to it.
The account must not be for a company in the medical or finance industries.
How do I access my WeChat Search content card?
Log in to your WeChat Domestic Official Account. There will be a WeChat Search option at the left navigation bar. Click it, and press Open.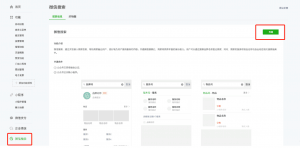 Need help reaching the lucrative Chinese market through WeChat?