WeChat Report: The impact of digital in rural China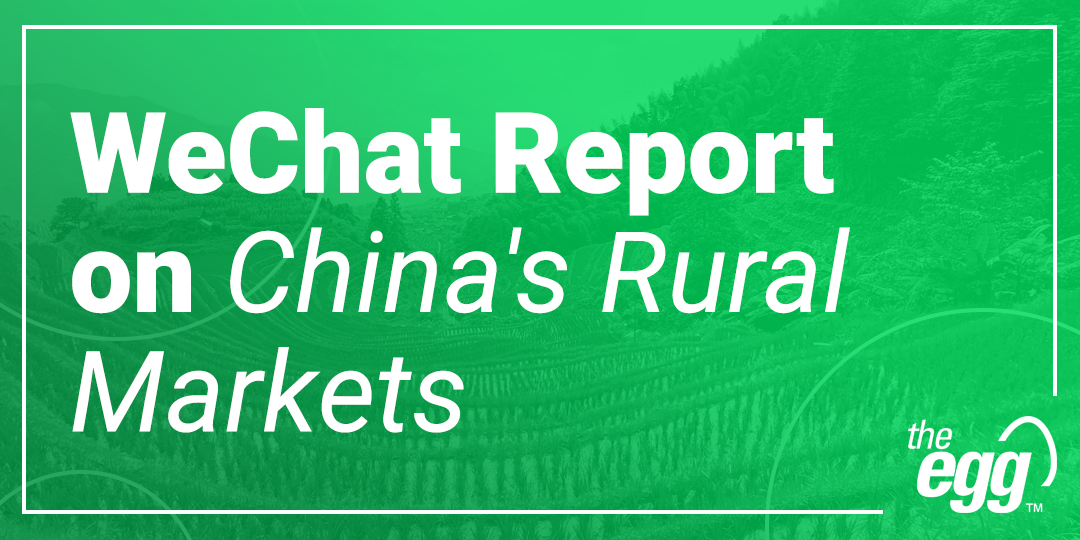 China's second- and third-tier regions are developing quickly: Rapid digitalization of the economy, life, and government services in counties, towns, and rural areas is bridging the digital divide and helping to alleviate poverty in China.
WeChat and a research team from the School of Information at Renmin University in China released the "2020 WeChat County and Rural Digital Economy Report" on digitalization in China's rural markets.
Here, we highlight key takeaways from the report to help you understand China's developing digital markets and how to dedicate some of your marketing efforts to these opportunity-rich areas beyond China's big cities.
WeChat Report – China's Rural Markets – Key Facts
In towns and rural areas, 78% of users prefer WeChat Pay as a payment method. That number jumps to 83% in counties. Both of these stats represent greater WeChat Pay preference among users outside of cities, in which just 76% of users prefer WeChat Pay.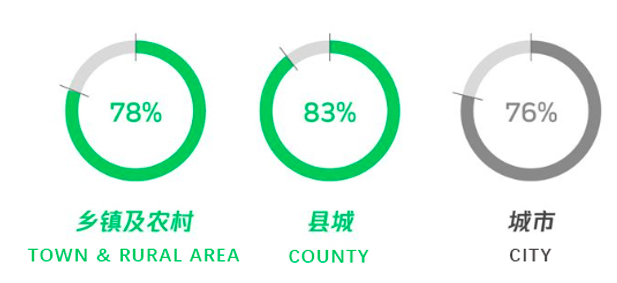 The average monthly amount spent per user from counties and villages in WeChat Pay transactions reached RMB ¥2,650.

The number of people who access government services by WeChat mini programs is over 35.7 billion.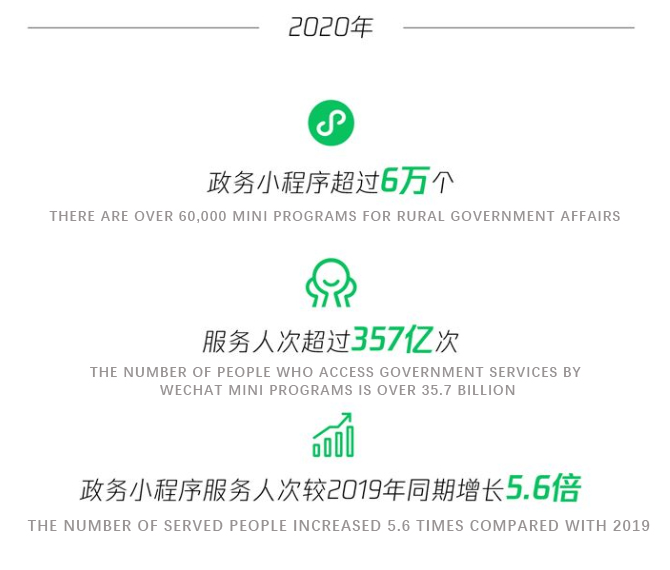 In China's deeply impoverished areas, the number of WeChat Pay transactions exceeded the highest value in history in April 2020, increasing by 91% compared to 2019.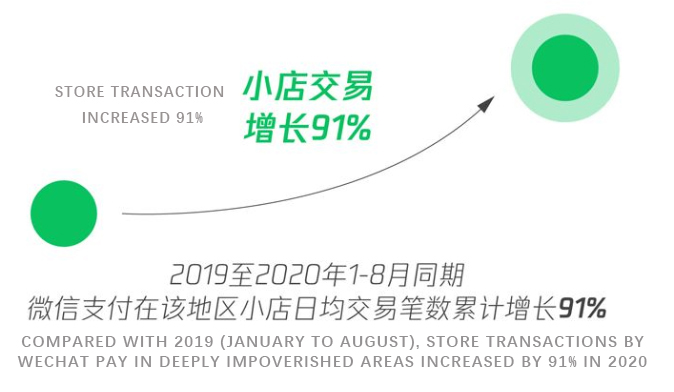 50% of 26-60 year-old adults follow the WeChat official account of their local government affairs office.
Top 5 provinces in which rural users prefer using WeChat Pay
Hunan province
Tibet
Guangdong province
Yunnan province
Guizhou province
Top 5 Types of Mini Programs that rural users prefer
Transportation
Newsfeed
Online shopping
Entertainment content
Catering
Top 5 Types of WeChat official accounts that rural users prefer
Government affairs
Newsfeed
Interests
Education
Public service organization
As digitalization has permeated all areas of life in China, there are many opportunities for brands to explore and reach their target audiences in the massive markets in China—both urban and rural!
Are you ready to maximize your digital marketing across China?