WeChat limits the number of official account registrations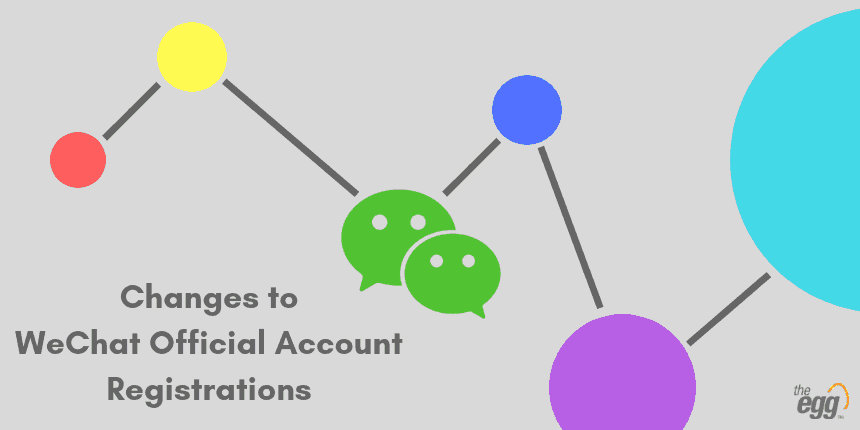 Recently, China's Department of Internet Content dictated that online service platforms must set a reasonable limit on the number of public accounts registered by the same subject on the same platform.
To effectively fulfill this responsibility and further strengthen account management, WeChat undertook 2 key updates effective Nov. 16, 2018:
Individuals can register a maximum of 1 WeChat official account per person (a reduction from 2).
Enterprises can register a maximum of 2 WeChat official accounts per business (a reduction from 5)*.
*In special circumstances, enterprises can request more accounts. Both WeChat and the Department of Internet Content will review the request. If the request gets approved, then the number of accounts will be appropriately allocated.
Note: Accounts registered before November 16, 2018 can be used normally and are not affected by the registration adjustments made on November 16, 2018.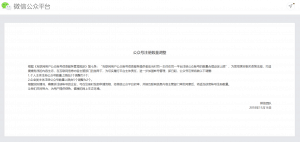 When you are applying for a new WeChat official account, make sure to consider your long-term plans, especially whether you will change operators, company names, and account type, because, along with new account amount regulations, registration stipulations are also stricter:
An email address can be used only once and to apply for only one WeChat official account.
A mobile phone number can be used for up to 5 WeChat official accounts.
For personal WeChat official accounts, only 1 ID will be accepted and only for that account.
For enterprises, one business license can be used to register up to 2 WeChat official accounts.
Government and media can register and verify up to 50 WeChat official accounts.
With these new regulations, if you have multiple products and/or services, then we suggest that you use a subsidiary company license to apply for separate relevant product and service accounts. On the other hand, the new regulations will help brands integrate content and service into one master account.
Previously, companies used different WeChat official accounts for different functions, such as one for branding, one for sales, one for customer service, etc. However, users often felt confused and found it inconvenient to follow many accounts for the same company. Even before the recent updates, we usually recommend that a company keep one account to include all services:
It strengthens the authority of the brand and makes it easier to build followers, which gives greater value than separate accounts.

WeChat and other third-party services also provide technical support to help your single WeChat account become a beacon of strong branding and service tools that can handle demands from different departments.
Need help integrating the capabilities of WeChat for your business?