WeChat accepts Foreign Business License for Official Service Accounts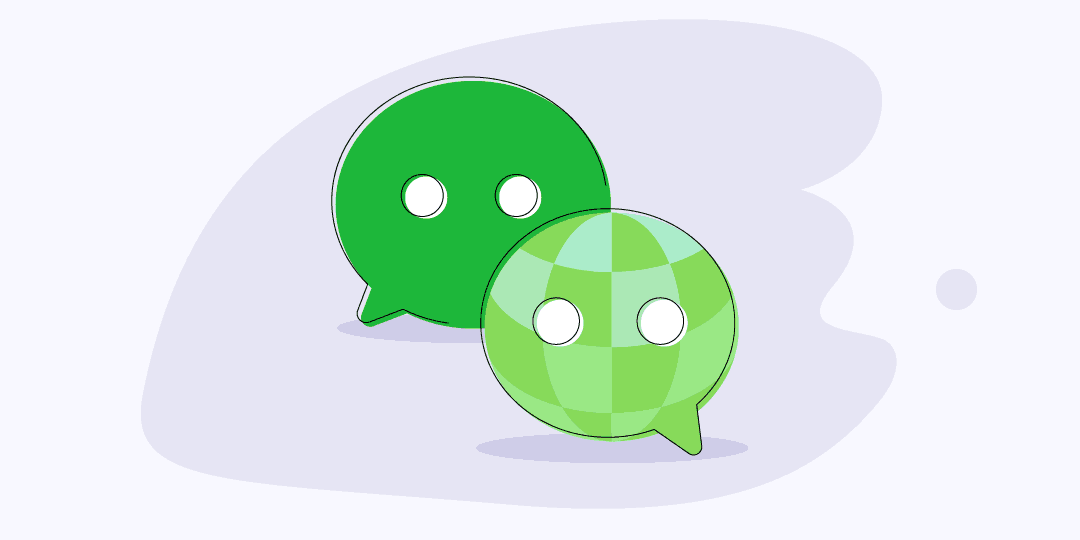 WeChat allows International Firms to Open Official Service Accounts
Good news! The WeChat team at Tencent expanded the global range of WeChat official account registrations. Now, organizations and people from more than 200 countries and regions can apply for a China WeChat official account through their foreign business licenses.
That's a major breakthrough for foreign companies hoping to penetrate the Chinese market.
So what's the big difference?
Let us explain:
1. You will become visible to Chinese Mainland users
Previously,  a foreign company could only register on the international platform of WeChat.
However, that international WeChat account was not visible in China as it was displayed and searchable only by other international users on WeChat's English-only version, which excluded potential clients in the Chinese target market.
It became necessary to build a domestic WeChat official account for international companies to promote their brands and products to Chinese customers.
Enter WeChat's latest update: Now, international companies can open a domestic WeChat official service account so that their brands and products are visible to all the WeChat world, which is good news for international companies, because WeChat has 1 billion active monthly users worldwide (Source: Tencent 2018Q1 reports).
2. You can use your foreign business license to register
You'll no longer be annoyed by the requirement of a Chinese business license, resident ID and local phone number to register a WeChat official account. Businesses from the applicable countries and regions can now register for a WeChat official service account with a:
Foreign business license
Foreign phone number
Foreign passport or driver's license number of the account administrator
To verify your official account, you will be asked to submit the application along with other relevant information (shown in the form below):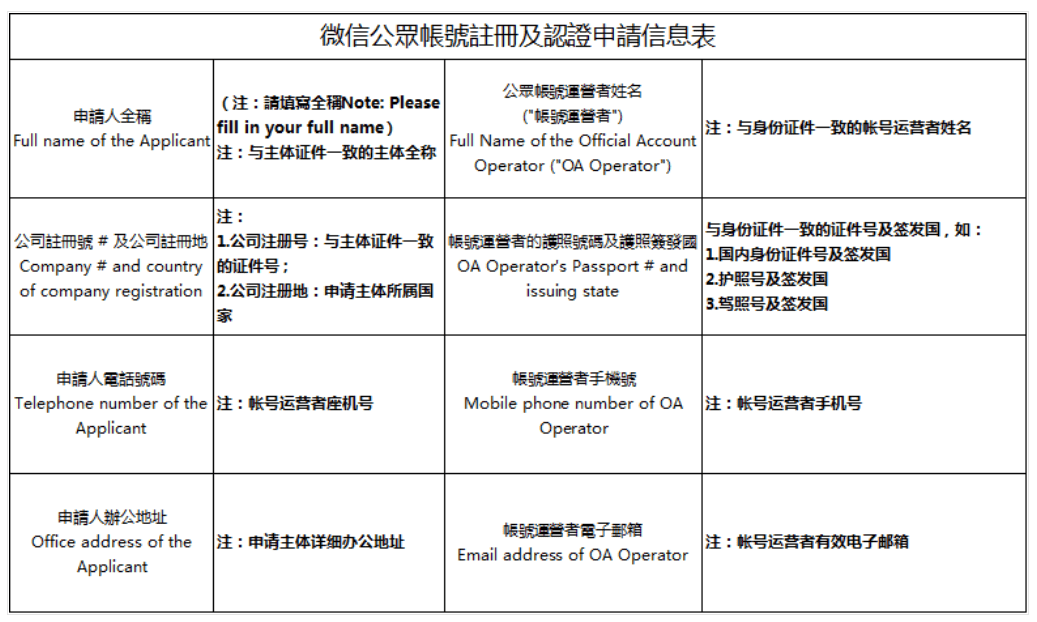 3. You can access different account types
The WeChat official account has two types: Subscription and Service.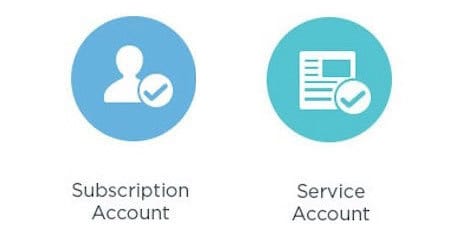 Subscription accounts provide a new information propagation means for media and individuals to build better communication and interaction with readers.
Service accounts provide more powerful business service and user management capabilities for enterprises and organizations to help companies quickly promote their business on the official account service platform.
Once an account is verified, the enterprise, organization or individually owned business can register 5 different accounts.
All WeChat account platform language is Chinese. For international companies, this means that you'll need to learn Chinese–or you could work with us and our Chinese-speaking digital specialists to get your business on WeChat!
4. You can leverage more opportunities
WeChat offers distinct opportunities for digital marketing:
WeChat is a social platform: Once your account is active, it is fundamental to showcase and share your brand and products to increase your reputation and followers.
WeChat is also an instant messaging platform: Interact and communicate with your followers instantly to better engage with your audience.
WeChat can also be your sales platform: You can use WeChat Pay to sell your products and services online or develop Mini Programs to conveniently connect your services and products with followers.
Ready to maximize your digital marketing in Asia?