WeChat 7.0 launches Time Capsule & Wow features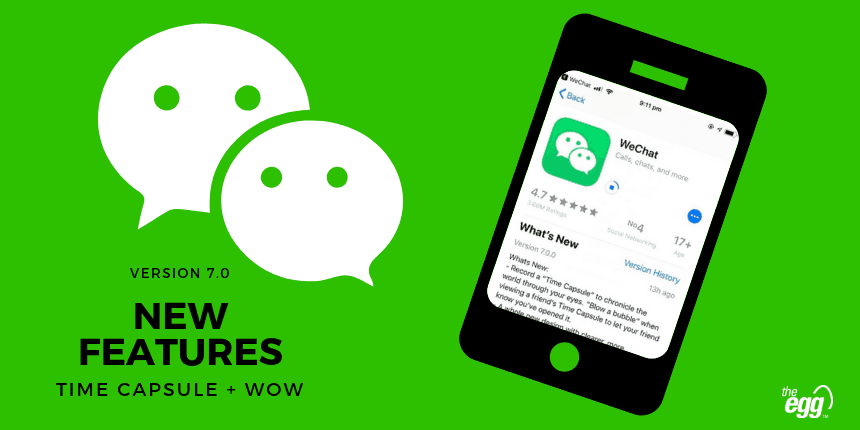 At the end of 2018, WeChat updated to 7.0 for iOS. As the biggest update to occur over the last 6 years, Tencent infused new features, launching WeChat Time Capsule, its own Instagram-like stories, and WeChat Wow, which is a newsfeed based on friends' recommendations.
In this article, we discuss how these new features work and how they affect your brand's social marketing in China.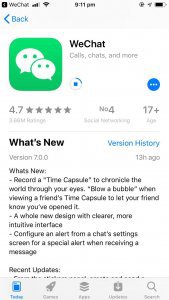 Time Capsule
Users can now post 15-second videos that disappear after 24 hours.
If you are a Facebook or an Instagram user, this function will be familiar to you. Following suit with other big channels, WeChat also launched its own short video function.
WeChat users can post videos up to 15 seconds in length to their new stories feed. After recording the video, users can add text, emojis, selfie stickers, background music (there is a bank of 10 songs recommended based on the video content), and location.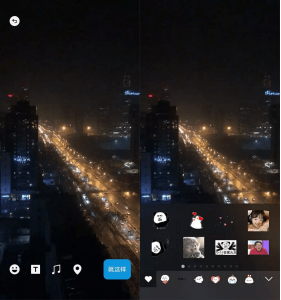 After you upload your video, a blue icon will appear on the upper-right corner of your profile photo. Your WeChat followers can double-click the icon to view your video. While the video is playing, viewers can press the left-corner bubble to like the video or long-press the bubble to comment on the video.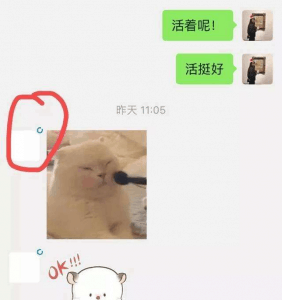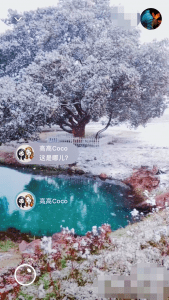 The icon will also appear on your profile photo in individual chats. In group chats, the icon appears beside the group name.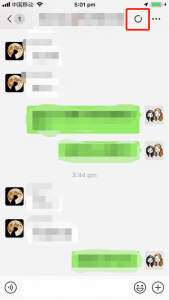 So, how do you market using WeChat Time Capsule?
1. Open a personal WeChat account for your brand
For certain industries, including education, technology, entertainment, travel, and e-commerce, you can open a personal WeChat account that acts as a customer service and branding platform, enhancing your relationship with your followers and customers.
 2. Start a group chat with your followers
Different from Instagram, WeChat stories don't appear in a stream at the top of follower feeds. Rather, they only appear on Moments, in a chat, or in one's starred friend list. So, create a group chat with your followers and share relevant brand information. When you share that brand information, your fellow group members will see the Time Capsule icon on your group name and will be more likely to watch and interact with your story.
3. Share brand, product, and event information on your WeChat Time Capsule feed
Use the WeChat Time Capsule feed to communicate relevant product, service, and brand information through engaging short-video content.
WeChat Wow
WeChat changed the "Like" button, which appeared on the lower-right corner of posts published from official accounts, to "Wow" (好看). When a follower clicks the Wow button, the article synchronizes to that follower's Top Stories section. The follower's friends will be able to read the article in the follower's Top Stories and see the follower's favorite articles.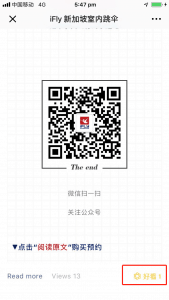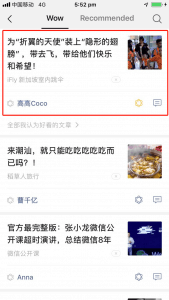 Additionally, you can leave comments under recommended articles.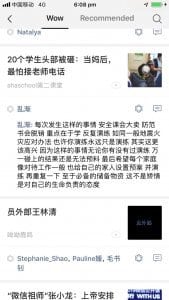 So, how do you market using WeChat Wow?
1. Encourage followers to click your Wow (好看) button
The Wow button gives your article greater exposure. By encouraging readers to click Wow, you get more visibility in more Top Stories. (Note that for B2B industries, some content may not be suitable/natural for followers to post on their personal accounts, but either way, you gain brand awareness.)
2. Write comments on recommended articles
This will drive engagement and discussion.
Happy (Western) New Year!
Ready to maximize your digital marketing in Asia?