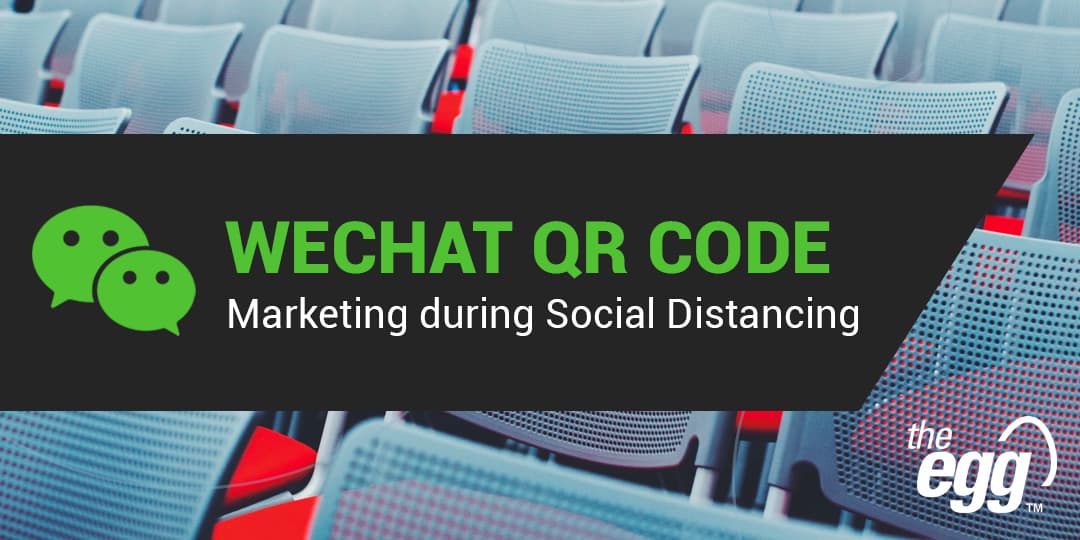 As COVID-19 is spreading around world, most governments have advised their citizens to socially distance to prevent infection, while events and flights have been suspended.
This means that now more than ever, people are online in unprecedented numbers. As marketers, we need to quickly adjust to this change to keep our audiences informed and connected with our brand.
As the most popular app in China with over 1 billion users, WeChat brings the offline world online, helping users accomplish myriad tasks of daily life in China's almost completely cashless society.
When you scan a WeChat QR code, you can connect with people, follow official accounts, enter mini programs, make payments, check your public service bills, manage your wealth, make a doctor's appointment, and more.
For businesses, the use of WeChat QR codes has multiplied touchpoints and improved consumer engagement. It also drives innovation and fosters a healthy economic and brand ecosystem.
Here, we look at some highlights of "The Power of the QR Code" from the WeChat Economic Impact Report 2020 and discuss how businesses can use WeChatQR codes to stay connected with their audience during this uncertain time of COVID-19.
WeChat Economic Impact Report 2020: Key Takeaways
In 2018, WeChat indirectly created economic momentum of about CNY ¥1.36 trillion.
In 2019, the scale of economy brought by the WeChat ecosystem reached CNY ¥8.58 trillion.
Tools, like mini programs and WeChat Pay, have spread unprecedentedly rapidly and are now almost universally used in all aspects of China's essentially cashless economy.
From 2017 to 2019, the number of small and medium-sized merchant transactions on WeChat Pay increased tenfold.
In 2019, WeChat directly and indirectly created 26.01 million job opportunities. And since 2014, it has driven an average annual increase in revenue of approximately 22%.
The changes in consumption patterns brought about by WeChat resulted in a large number of new businesses and occupations, and people's knowledge and expertise has also blossomed.
So, how can WeChat QR codes help businesses during social distancing?
WeChat QR Code Marketing: Build a brand ecosystem on social
While most brands foreign to China have official websites, many don't have social microsites on the mobile platforms that are so popular in China, like WeChat. This is despite the trend that people search, engage, and purchase most often from their mobile device—a trend that's even more exacerbated during the forced home time of COVID-19. This represents a huge opportunity for brands to better connect with people and meet audience behavior.
On WeChat, QR codes can be used to permeate and maximize just about every element of your brand's social ecosystem. WeChat QR codes can be used on your WeChat official account, external social platforms, mini programs, engagement campaigns, lead-gen forms, webinars, group chats, and more.
For just a few examples:
Share a WeChat QR code on your external platforms (social, blog, website, etc.) to promote your WeChat official account and increase followers.

Pro-Tip: Once you've used the QR code to draw more people to your WeChat official account, you can optimize your WeChat profile with external links to pertinent brand, service, and/or product pages. There is room for 3 links on the menu bar of your WeChat official account. Use them strategically!

As we know, WeChat restricts external linking in WeChat articles; however, you can use a WeChat QR code to link readers to other pages that show more products/services and/or house a call to action.
With a WeChat QR code, brands can drive traffic to their WeChat official accounts and generate a closed loop that attracts audiences within China's largest social platform.
WeChat QR Code Marketing: Organize online livestream or webinar
While offline events are suspended at this time, marketers can instead organize online events, saving resources, drawing an unrestricted number of participants, and allowing users to attend at any time without worry of location, transportation, crowds, etc.
When creating an online event through WeChat, HTML pages are supported, which means users can just scan your WeChat QR code to join the event. During the event, brands can also promote their product/service pages and WeChat official accounts with a WeChat QR code.
A successful online event captures user interest and provides value to participants, building brand credibility for B2B and driving consumer engagement for B2C.
WeChat QR Code Marketing: Launch an engagement campaign
Given the very real and human fear, isolation, and disruptions we're all experiencing right now during COVID-19, marketers can expand and better communicate their corporate responsibility initiatives, including employee care, charitable activities, hygiene protection, remote work arrangements, and more.
This kind of human-experience engagement campaign helps brands connect with their audience while expressing social responsibility and providing practical information for people to protect themselves. For example, many brands have posted a special logo to remind people to keep social distance.
We can use a WeChat QR code to allow users to jump out of an article and into an engagement campaign. Engagement campaigns should offer information of value to the audience while sharing knowledge.
WeChat Economic Impact Report: Key Infographics
Here are some interesting infographics from the WeChat Economic Impact Report 2020.










Source: WeChatGlobal
Need help marketing on WeChat in China?