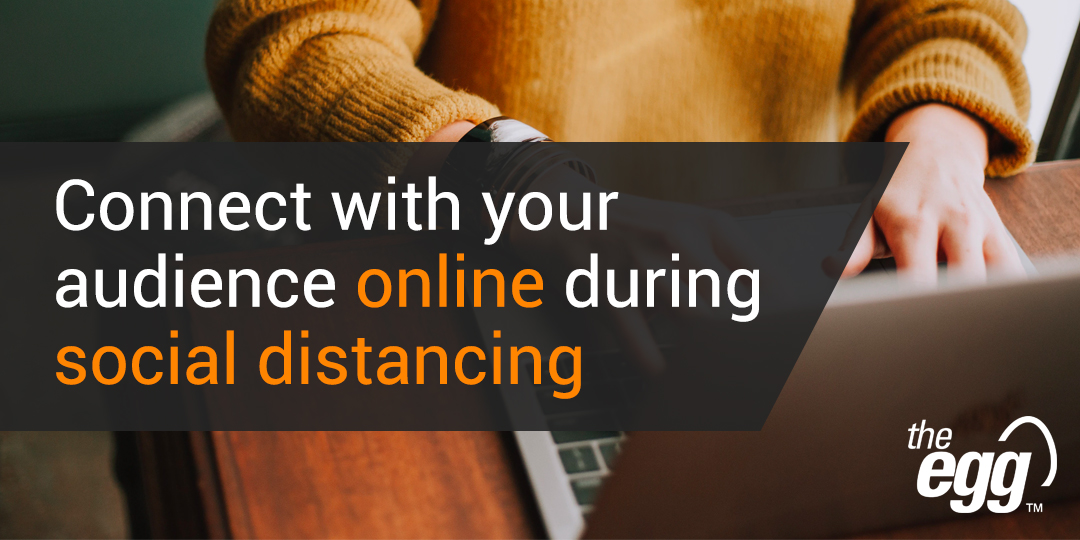 Brands around the world are embracing the power of livestream during the COVID-19 outbreak.
The epidemic has forced us inside our homes, which has in turn moved us online. This shift has catapulted the vigorous development of the livestreaming economy.
For B2B and B2C businesses alike, livestreaming provides new opportunities for social marketing.
Here, we look at 1) how livestream has grown in China during COVID-19 and 2) the livestream landscape in China now.
How Livestream has Grown in China during COVID-19
Enterprise-level livestream is booming. With most merchants in China forced to suspend offline business during the COVID-19 outbreak, corporate live broadcasts have become a central hub connecting suspended businesses with consumers who are at home.
The expectation is that the era of live broadcast sales will accelerate around the world. Most enterprises are actively exploring the live broadcast model, which will penetrate shopping, games, education, social networking, and more.
According to a recent Baidu report, during COVID-19, the total number of "livestreaming" searches increased by 120% pre-outbreak compared to post-outbreak.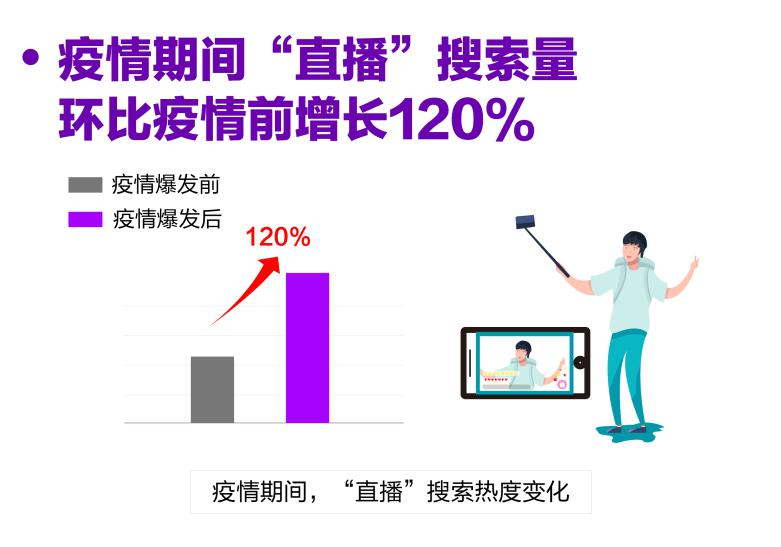 The epidemic accelerated the rate at which Chinese enterprises have adopted livestreaming. The explosive growth in demand of webinars has been driven by changes in consumer habits.
Compared with other forms of content marketing, live broadcasts have greater impact during this time.
Enterprise Livestream Advantages During COVID-19
High Information Density
Livestream allows the most information dissemination: It is easier to fully display the characteristics of a product through video.
Strong Sense of Trust
The real-time aspect of live broadcast enhances the consumer's sense of trust.
Wide Reach
The sheer number of viewers that livestreams can receive simultaneously far exceeds the offline shopping scene and removes the offline time and space restrictions.
Efficient Interactivity
The audience can quickly ask questions to get feedback, and the brand can also quickly respond to the real emotions of the market, shortening the user purchase decision time.
Open Source
Livestream empowers companies to adapt to and adopt online sales.
Cost Savings
Livestreams helps brands overcome time and space restrictions, saving offline activity costs.
Efficiency Improvement
Livestreams helps brands acquire stable and active users from private domain traffic.
Sustainability
Livestream migrates sales operations online, which mitigates risk and creates sustainability.
Livestream Landscape in China Now
Popular Livestream Platforms serving Companies in China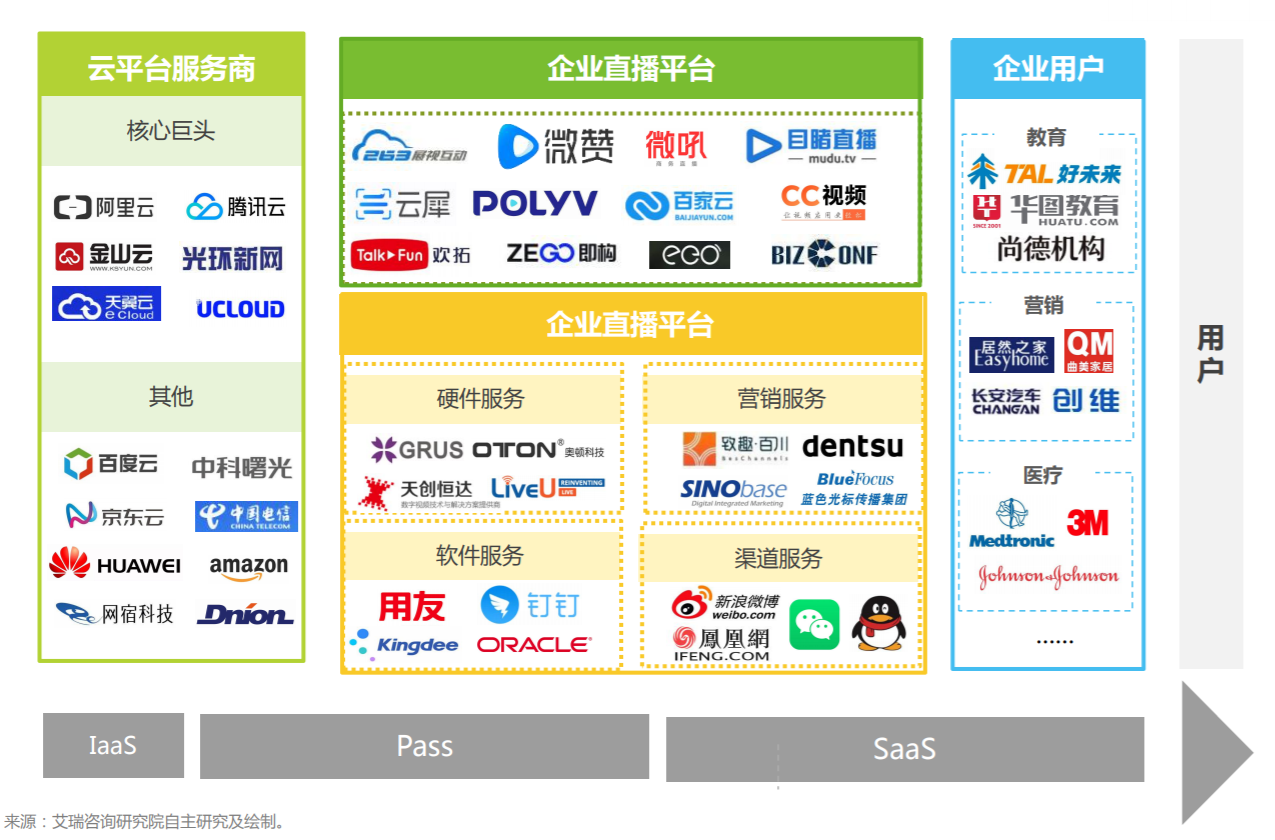 Light green: Cloud platform service provider
Green: Enterprise live platform
Yellow: Enterprise live platform
Blue: Enterprise users
Top Livestreaming Influencers in China
Taobao Livestreaming: Li Jiaqi李佳琦
Li Jiaqi was crowned the Lipstick King in China. He sold 15,000 lipsticks in just 15 minutes in 2018 over livestream. Today, he has over 8 million followers on Weibo and 50 million followers on Douyin (Tik Tok). He mainly sells beauty and lifestyle products. On average, there are 10 million Taobao users that watch his livestreams.
After this year's Spring Festival holiday in China, Li Jiaqi' did a livestream on February 5, with nearly 15 million views. Taobao 's third-party data platform Youda showed that sales reached about 286,000 pieces that day, and more than 20 products were quickly sold out from the livestream. The total sales reached CNY ¥31.36 million, and views exceeded 10 million.

Taobao Livestreaming: Weiya薇娅
Weiya is Taobao's first female influencer. Weiya boasts a single livestream (2 hours) sales volume of over 267 million, a single product's highest lead sales of over CNY ¥27 million, and 2018 boot transaction total of about CNY ¥2 billion.
During Double 11 (a Chinese shopping holiday) in 2019, Weiya's sales exceeded CNY ¥3 billion, and the number of viewers in a single live broadcast exceeded 40 million. She has more than 18 million followers on Taobao.
Recently she sold the most expensive product ever on Taobao Live: a rocket worth CNY ¥40 million. The livestream attracted over 19 million simultaneous viewers.

Kuiashou Livestreaming: Xinba
Xinba is considered the "sales king" on the Kuaishou video app. Xinba generated more than USD $57 million in sales on Kuaishou's November 6 shopping festival in 2019, and more than USD $1.9 billion in sales through his live-streaming services overall in 2019.
His wedding took place at the Bird's Nest, China's national stadium made famous during the Beijing Olympics 2008. He spent USD $7 million to USD S$10 million to invite 42 celebrities to this wedding, and made his nuptials a trending hashtag on Weibo, drawing over 700 million views.
Xinba claims that his company has donated USD $21 million to fighting the coronavirus in Wuhan. Even though he has yet to release private records of the transactions, public records show at least USD $21 million donated by him.
Douyin (Tiktok) Livestreaming: Luo Yonghao
Luo Yonghao is the founder of debt-ridden Chinese smartphone brand Smartisan. He announced that he started selling products using the widely used short video platform Douyin via livestreams.
On his first-ever livestream, more than CNY ¥110 million (USD $15 million) of products were sold, which broke sales records on Douyin. And there were 910,000 sets of products sold, including tech gadgets, groceries as well as food and snacks, to 48 million viewers.
***
Live broadcasting is becoming an important model for commercial monetization and digital marketing, particularly during this time when people are socially distanced offline but even more engaged online.
Need help livestreaming in China?