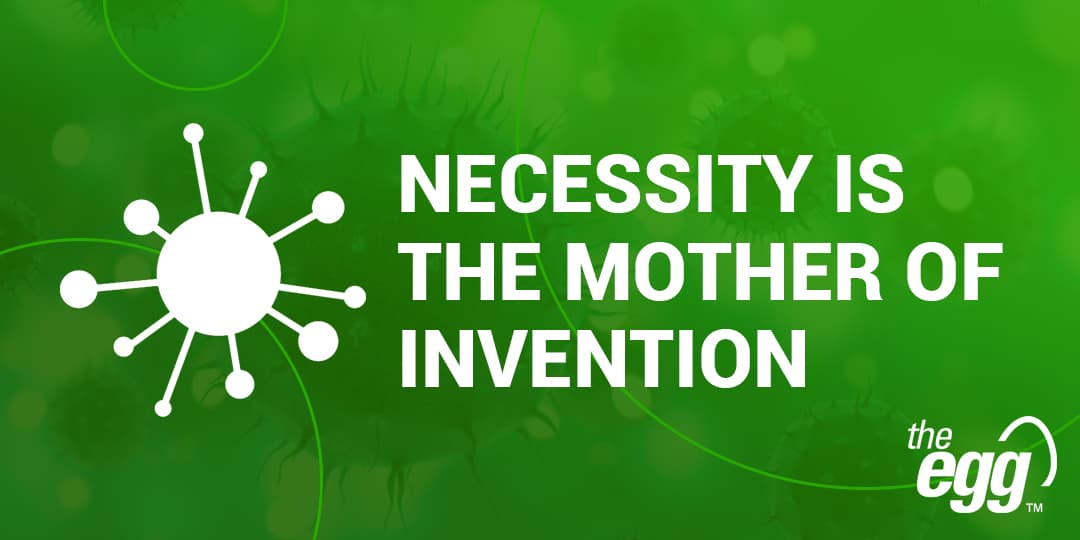 In December 2019, an unknown, novel coronavirus, which causes a disease called COVID-19, was spreading in the city of Wuhan, China.
By January 23, 2020, the central government of the People's Republic of China locked down Wuhan, the epicenter of the outbreak, and eventually the province of Hubei, where Wuhan is the capital.
To date (June 6, 2019) COVID-19 has spread across all continents except Antarctica, infecting more than 7 million people globally.
With the sudden outbreak of COVID-19, most industries are effected, not least of which the travel and tourism industry as travel fears and restrictions grow. Many government bodies and airport owners have stepped up to offer relief packages to hard-hit operators.
Despite the lull and unknowns, there are analysts who have a positive outlook that the travel industry will experience a strong rebound when the situation alleviates. Lee, a Maybank Economist, says, "Once this ends, my guess is that the recovery would be strong because there will be a lot of pent-up demand from tourism as well as retail sectors."
While government intervention is helpful to keep operators going, some studies have emerged to show how businesses themselves, especially in China, the epicenter of the outbreak, must innovate for their continuity.
Case Study: Small business owners saving themselves from closure
The beautifully scenic Mount Mogan in Zhejiang Province in China is a highly competitive homestay area that attracts high-end travelers from all over the world. Here, homestay operators borrow huge amounts from banks to invest in rental renovations and hire staff.
Due to the coronavirus outbreak, many homestay owners, including Mr. Guo Huan Huan, lost all their business. As an owner of 2 private homes in Mount Mogan, Guo Huan Huan had to find alternatives to subsist during this critical period.
He and his team came up with a "Four Seasons Gift Card" pre-sales promotion. They chose Valentine's Day to publish a hugely discounted rate for tourists looking to stay in the depths of Mount Mogan, where his homestays are located.
Usually with a price tag of more than RMB 1,000 (~USD $140) per night, this time they bundled it at RMB 1,688 (USD $240) for 4 nights. This gift card is valid for one year, and guests must split it between 4 different seasons. The good response from this promotion allowed him to keep his homestays afloat and pay the salaries of his staff for January.
On top of that, businesses in Mount Mogan are coming together to get through the crisis:
Many of them are on board to work with Meituan, a group-discount app that sells voucher deals from merchants, so they can deepen their offerings.
Homestay owners have also signed up for "Rucheng's Homestay Card." Rucheng, established in 2019, is a membership-based resort hotel reservation platform. By participating in Rucheng's card program, homestays will be included in Rucheng's year-long list of inventory, at a lower price, but with guaranteed income.
The nearby Longsheng Village, where bamboo agriculture accounts for 80% of each household's income, is also facing a crisis. Bamboo is a delicate crop—it grows faster with the rain, but if it is not harvested in time, it will grow too old and too tall by the very next day. In Longsheng Village, the bamboo shoots have been piling up in a rot as the farmers are now unable to transport it to their usual destinations of Zhejiang, Shanghai, and Jiangsu due to the strict control measures of road closures. Business owners in Mount Mogan have rallied together to help these farmers promote their bamboo products to their regular customers or help them with transportation within the small town. One of them has even set up three WeChat groups to sell bamboo shoots, mushrooms, and agricultural products. She sells ​​directly to customers at the lowest market price just to help the farmers.
Research Study: How OTAs can use this opportunity to improve their offerings
Smaller businesses are not the only ones who need to refine their offers and work in partnership. This also applies to OTAs (online travel apps).
A study done by Analysys 易观 shows how the online travel industry is doing in China during the COVID-19 outbreak and how OTAs and other online travel agencies can persist through the period.
In January, the majority of the OTAs in China experienced a decline in their monthly active users. The major travel industry players of China, Ctrip, and Mafengwo, faced a decline of 4.05% and 4.50%, respectively. The greatest decline was seen in Airbnb with a drop of 13.52%.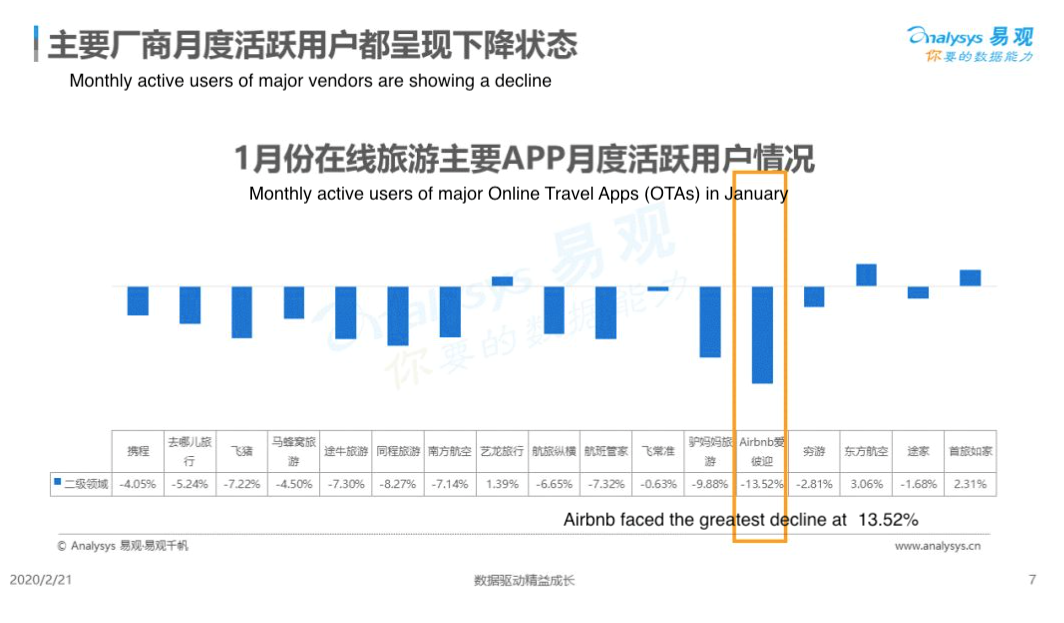 China's domestic tourism is also expected to hit its lowest growth rate in years.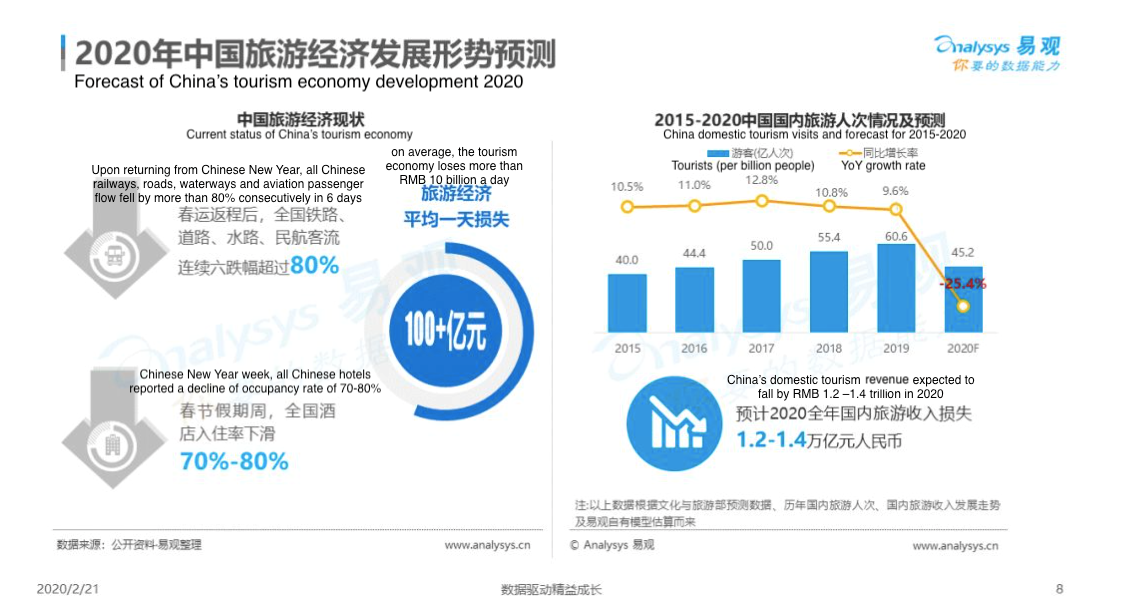 During this crisis, many OTAs have formulated plans to maintain stability and development, addressing the need for a stable cash flow, maintaining the health of the supply chain and customer relationships, sorting out existing user assets, trying new business expansions, and preserving competitiveness while minimizing the operational pressures caused by the epidemic.
To survive, there are four essential pillars that businesses must analyze and leverage:
Customers/users: quality of customers and user data
Operations systems: standardization and flexibility of operations systems
Products: type, features, and unique selling points
Partner networks: Business health of partners, cross-border partners, and number of partners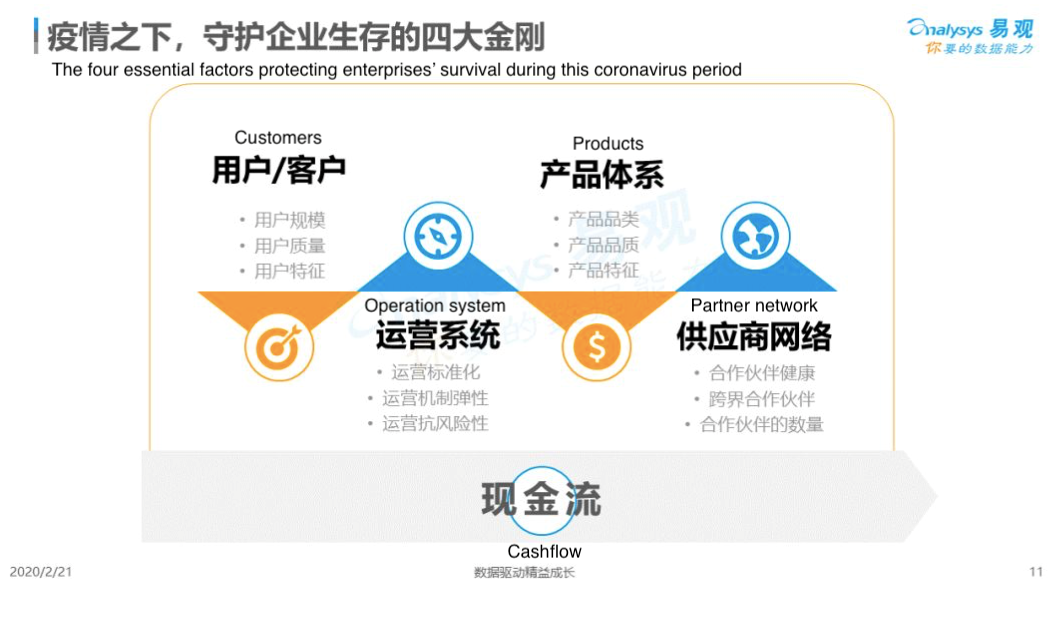 Although this crisis is a challenge for many businesses, it also poses an opportunity for OTAs to improve. Afterall, necessity is the mother of invention.
Innovate partnerships and product offerings
There are 3 stages in the growth chain of an OTA, with stage 3.0 as the highest level.
At stage 3.0, the platform's digital capability is in its best form. Once your OTA is at stage 3.0, you can standardize your product offerings with partners, launching training programs, sharing data, and making use of CRM systems to gain insights into user behavior and serve relevant products and offers to users.
Innovate marketing
Compelling content attracts users. Such content can ride the waves of existing hot topics.
For but one example, "Yanxi Palace" is a trending drama series in China with themes that tie back to Chinese culture. OTAs could join with other partners or KOLs to infuse influences of Yanxi Palace into their marketing efforts. Such a collaboration would not only attract a crowd, but it would also help to educate people on Chinese culture.
Different OTAs are at different stages of their marketing cycle. For instance, Ctrip, one of the biggest OTAs in China, is primarily an online platform with few offline shops. There are also some smaller-scale OTAs that are predominantly offline, with a minimal online presence.
Analysys 易观 gives insights into how varying scales of OTAs (large, medium, and small) should market:
Larger-scale OTAs should invest in online marketing efforts, followed by offline, and then KOL marketing. KOL marketing has the least importance here because larger OTAs are already well-recognized and well-used. Hence, bigger brands can focus on online marketing efforts.
Medium-scale OTAs should invest most in online marketing. Then KOL and offline marketing should share the remaining marketing weightage equally.
Smaller-scale OTAs, as they are less known, should invest mostly in KOL marketing for the "word-of-mouth" effect, followed by offline marketing where their businesses are mostly concentrated, and then online marketing.
Innovate overall industrial intelligence
Industrial intelligence in digital marketing for OTAs is about continuously offering online and offline touchpoints to consumers, understanding their needs, and tying that back to each platform's operational capability.
It is about knowing how your OTA can offer the best and most suitable product to users and proactively serving them solutions on what they are thinking about before they even make their booking on the OTA.

Conclusion
OTAs getting through COVID-19 is a battle of the fittest: Product innovation and strong partnerships are just two of the ways to achieve improved results. OTAs that continually innovate their offerings during this period have a higher chance of survival, and these benefits will be passed down to consumers.
As reported by Reuters, a Chinese official expects the Chinese economy to rebound rapidly from the epidemic in the second quarter unless the outbreak worsens. While we can never predict how long this uncertainty will last, marketers too can look for the silver lining and positively plan for Chinese campaigns in their pipeline for when the economy does pick up and consumer confidence improves.
Need help marketing your OTA in the Chinese market?