How to Livestream from your WeChat Official Account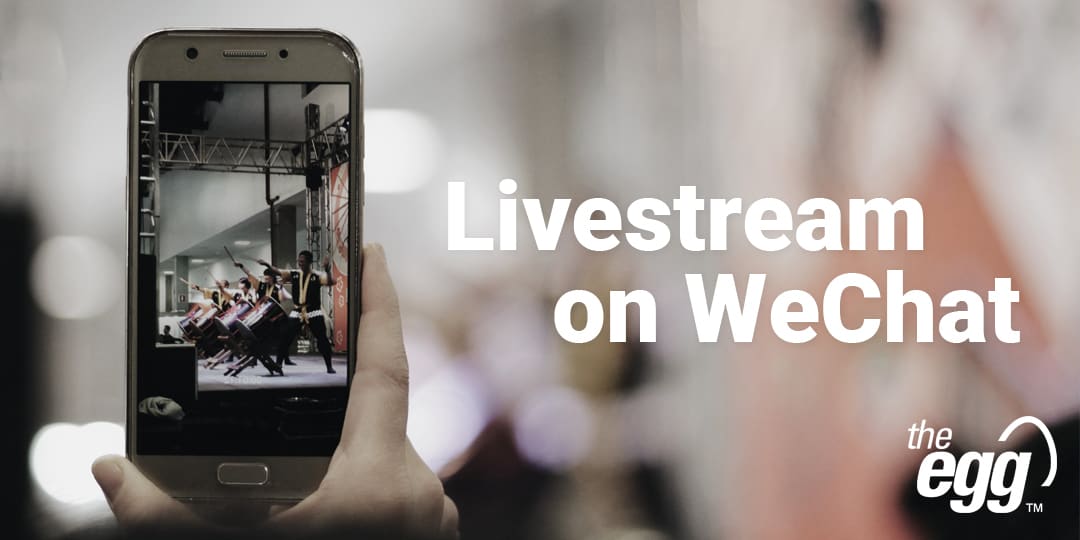 Did you know that you can livestream from your WeChat official account? As videos are dominating the social scene, livestreams will help you more effectively reach your WeChat audience.
Here, we share how to livestream from your WeChat official account.
Tencent Livestream Platforms
In March of this year, Tencent launched livestream capabilities on WeChat, which includes two platforms:
Tencent Live App
This platform is for WeChat official account operators to create a livestream channel.
Tencent Live Mini Program
This platform is for users to book and watch livestreams and interact with hosts.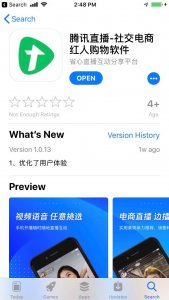 Tencent Live App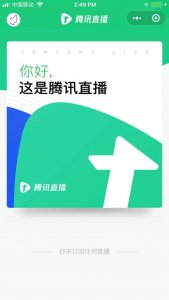 Tencent Live Mini Program
There are audio and video livestream formats.
When brands launch a livestream on the Tencent Live App, followers will receive a notification. Then, they can click the notification and enter the Tencent Live Mini Program to book, watch, leave comments, and more.
So, what are the steps to livestream on WeChat?
Livestream on WeChat: Step 1
Download the Tencent Live App and either register as a new user or login if you already have a WeChat account.
Livestream on WeChat: Step 2
Click Create Livestream, and then complete the questionnaire to apply for livestream capability. You will be required to provide a screenshot of your official account backend showing your number of followers. You will have be required to upload your ID photos.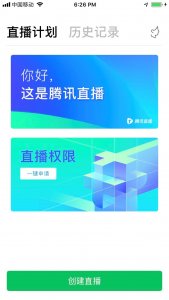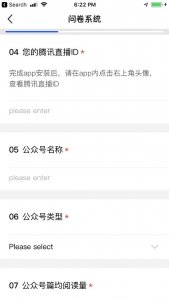 It will take approximately 3 days for WeChat to approve your application.
Livestream on WeChat: Step 3
Once approved, you can create a livestream event using the Tencent Live App. Pick either a video or audio livestream, edit, and then schedule a broadcast time.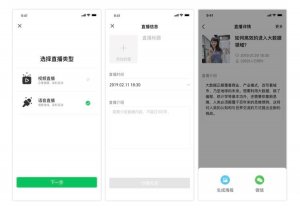 Livestream on WeChat: Step 4
After the livestream is done, you can share it directly into a WeChat chat (either private or group) through the WeChat Live Mini Program. Users can click the Mini Program to enter the livestream booking interface.
Only users who have booked to view the livestream will receive a reminder of the broadcast, and they can enter the broadcast or view the playback by clicking the reminder.
Note: Livestreams <1 minute cannot be played back.
The Tencent Live Mini Program will only save livestreams that a user has booked. If users try to view a livestream without booking, it is more difficult to open and can cause interruptions.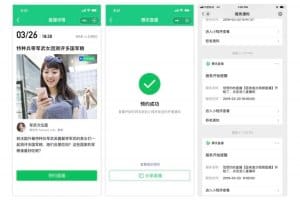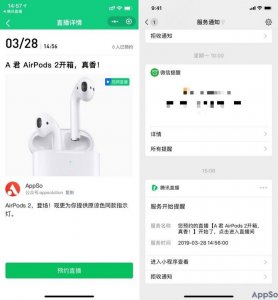 Tencent Live: Pros and Cons
Livestream on WeChat: Pros
Compared with other social media, the audience on WeChat is more loyal and targeted, and Tencent Live provides yet another engaging medium in the audience's format of choice—video—particularly for the e-commerce and B2B industries.
Livestream on WeChat: Cons
Livestreaming on WeChat is most suitable for truly loyal followers who have a strong interest in your content and are willing to spend time watching it. Hence, livestream engagement and quality are challenges for marketers using Tencent Live.
***
As Tencent launches new ways to interact with audiences, brands get more value out of WeChat, particularly for the hugely digital and lucrative Chinese market.
Do you want to reach your target audience in China through Tencent Live?