BAIDU PPC: GRC COMPLIANCE UPDATE MAY 2021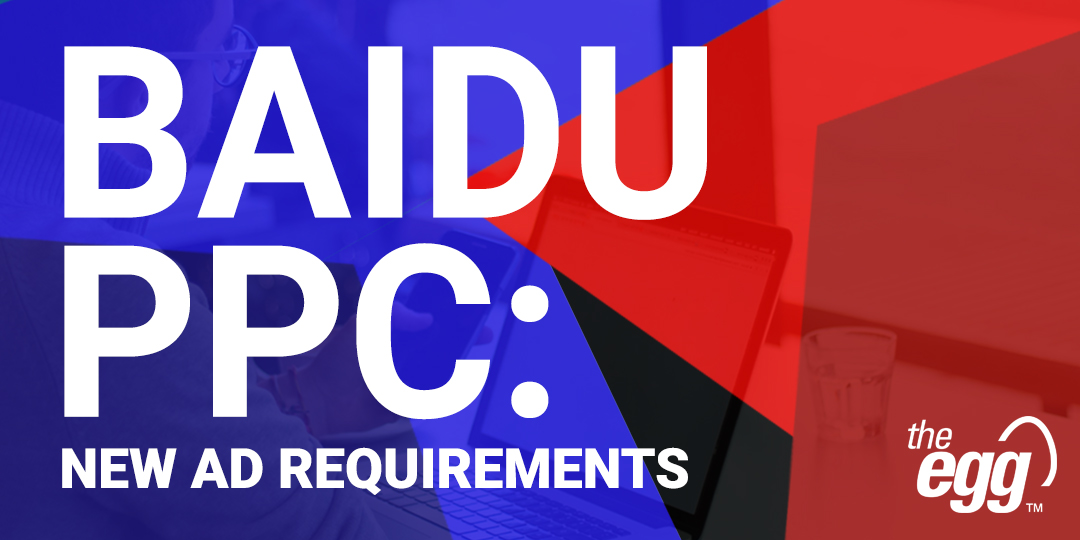 Earlier this year, Baidu enacted new mandatory ad requirements to moderate its content.
And in May 2021, it updated the original implementation schedule—so how does this affect your Baidu ads?
Per Baidu's GRC compliance measures, advertisers from select industries must host their landing pages on its domain exclusively. However, several of the platform's advertisers adamantly appealed this directive, particularly since they could lose site traffic to Baidu.
In response, Baidu has removed the following industries from its GRC 2021 schedule altogether:
Commodity trading
Gaming
Real estate
Travel
Transportation
Electronics
Mechanical equipment
Agriculture
Forestry
Animal husbandry & fishery
Social welfare
Communications
Internet services
Here, let's look at Baidu's updated GRC implementation schedule (as of May 2021).
Baidu's Updated GRC Schedule for 2021
As seen above, some industries were axed from Baidu's GRC schedule in May 2021.
Baidu also stipulated that services from the following industries must remain hosted on its platform:
Financial services: App download services
Sports equipment industry: Outdoor equipment services
Chemical energy industry: Cleaning and disinfection products
Software industry: Business software applications
Entertainment and media industry: Novels, periodicals, and similar products
Household services: Any up-and-coming services
Below are the deadlines for accounts in the specified industries to complete their ad landing page migration to Baidu's domain:
Deadline

Industries

2021/04/30
·       Health products & pharmaceuticals

·       Medical apparatus

·       Logistics

·       Sports equipment (only outdoor equipment services)

·       Baby products

·       Daily consumer goods

·       IT/consumer electronics

·       Chemical energy (only cleaning disinfection products)

2021/05/27
·       Food & beverage

·       Entertainment and media (only novels, periodicals, etc.)

·       Baggage and clothing

·       Software (only business software applications)

·       Financial services (only app download services)

·       Business services (only business overhaul and reconstruction services)

2021/06/29
·       Household services (except confinement centers, pet clinics and supplies)

·       Indoor entertainment and sports venues

·       Investment promotion
***
Staying up-to-date with Baidu's latest GRC compliance requirements ensures that your official Baidu ad account is not affected negatively, leaving you with one of the most effective mediums to engage the world's largest consumer market!
Ready to maximize your digital marketing in China?