Baidu PPC 2021: What Does GRC Compliance Mean For Your Baidu Ads?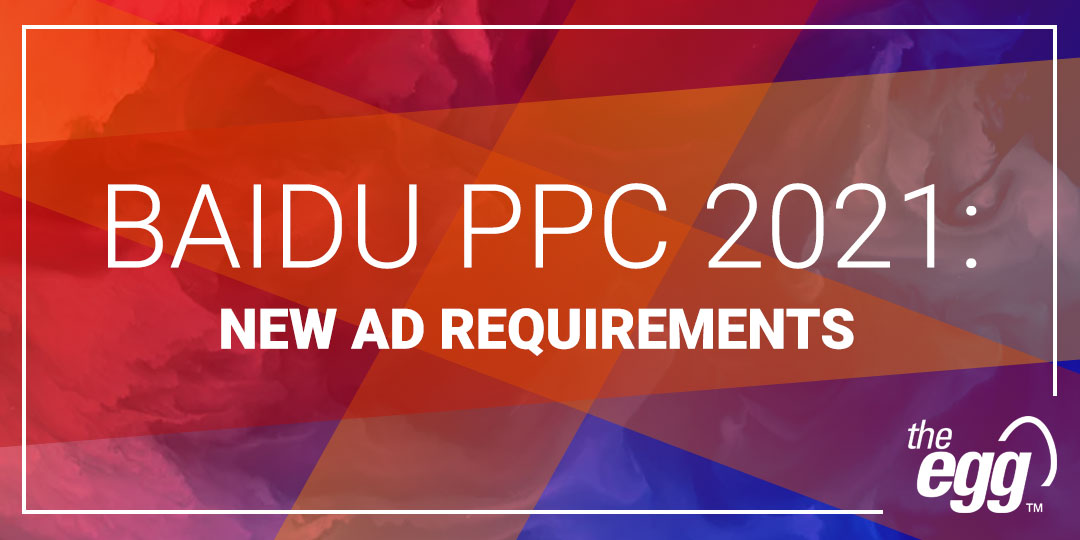 In 2021, Baidu announced that it would take measures to strengthen its compliance with the directives of China's Governance and Custody of Commercial Risk Control Platforms (GRC).
In particular, Baidu now mandates that advertisers host their landing pages on its domain exclusively—with an ability to better monitor its own platform, Baidu can strengthen the integrity of its content.
Over the next few months, the measures will be gradually implemented industry by industry, with a completion date of September 30, 2021.
Let's look at Baidu's GRC implementation schedule for 2021.
Baidu's GRC Schedule for 2021
Baidu's new GRC guidelines will affect its search and feed ad formats—on both mobile and desktop search. However, companies of the following categories will be exempt:
Listed companies
Fortune 500 companies
Well-known trademark holders
Reputable global companies
Below are the deadlines for accounts in the specified industries to complete their ad landing page migration to Baidu's domain.
Baidu GRC Compliance Deadline: April 30
Medical/healthcare
Pharmaceuticals
Cosmetic surgery
Logistics
Cultural and sports equipment
Maternity and children's products
Daily consumer goods
IT/consumer electronics
Baidu GRC Compliance Deadline: May 27
Electronics
Real estate and home furnishing
Food and beverage
Media and entertainment
Baggage and clothing
Professional services
Baidu GRC Compliance Deadline: June 29
Agriculture
Forestry
Animal husbandry and fishery
Chemical energy
Machinery and equipment
Education and training
Gaming
Tourism
Baidu GRC Compliance Deadline: July 29
Transportation
Social welfare
Baidu GRC Compliance Deadline: August 31
Baidu GRC Compliance Deadline: September 30
Commodity trading
Network services
Investment promotion
Financial services
Baidu Hosting Guidelines by Industry
Baidu GRC Compliance: Sphere of Influence
Affected ad format: Search ad, Feed ad
Affected platform: Mobile search, desktop search
Baidu GRC Compliance: Hosting Templates
Here are the available hosting templates for the following industries:
Cosmetic surgery: lemon beauty template
Medical services – Jimuyu template
Medicine, food catering, medical equipment: Jimuyu template
Any type of merchandise selling: Duxiaodian template
All other industries: Jimuyu general template
Primary Industry
Secondary Industry
Available Domains
Retail
E-commerce B2C-second-class e-commerce
sjh.baidu.com
Cosmetics
Cosmetic surgery
sjh.baidu.comada.baidu.com
isite.baidu.com
lemon.baidu.com
wejianzhan.com
Medical/healthcare
Medical services
sjh.baidu.com
ada.baidu.com
isite.baidu.com
wejianzhan.com
Medical instruments
All second level industry
sjh.baidu.com
ada.baidu.com
isite.baidu.comwejianzhan.com
taobao.com
tmall.com
jd.com
tmall.cn
taobao.cn
tb.cn
tmall.hk
mall.com
tb.com
Pharmaceuticals
Medicines
Health products
Chemical and energy
Cleaning & disinfection products
Service
Watch repairs
No available domain
Media and entertainment
Book publishing
No available domain
Others
ada.baidu.com
sjh.baidu.com
isite.baidu.com
wejianzhan.com
tmall.cn
taobao.cn
liangxinyao.com
alibaba.com
tb.cn
tmall.hk
gxb.com
mmstat.com
pinduoduo.com
yangkeduo.com
suning.com
taobao.com
mall.com
jd.com
1688.com
tb.com
gxb.mmstat.com
apps.apple.com
mobile.baidu.com
itunes.apple.com
apple.com
***
With Baidu shifting towards improved security and compliance, it is paramount you stay on top of the latest updates so that your official Baidu ad account is not affected negatively, and you can continue to engage with the largest consumer demographic in the world!
Ready to reach your audiences in China?