How to Boost Organic Traffic to Your WeChat Official Account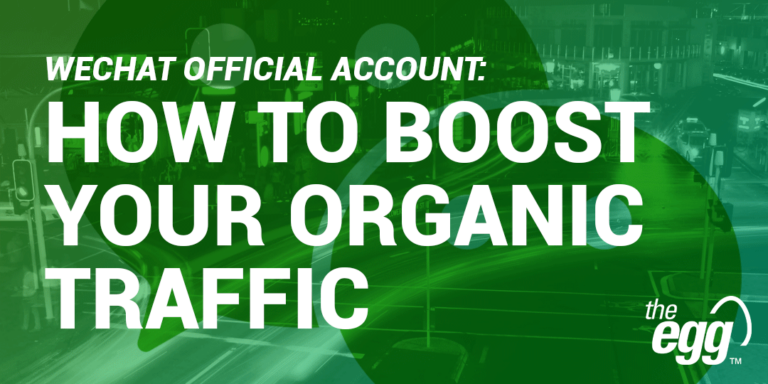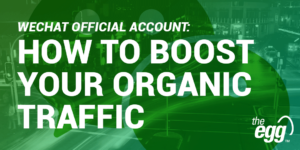 With over 800 million monthly active users (MAU), WeChat Search is a critical tool for connecting different properties within the WeChat ecosystem—like WeChat Official Accounts, mini programs, and WeChat Channels (i.e., video accounts)—and contributing significantly to driving their user growth.
According to WeChat, between 2021 and 2022 year-on-year (YoY), WeChat Search contributed 27% of new followers to all WeChat Official Accounts, 20% of new daily active users to mini programs, and more than 120% of new followers of WeChat Channels. The distribution volume of video content on WeChat Channels has even increased by almost nine times during this period.
Given the increasing impact of WeChat Search, let's look at 5 key tips for optimizing your content on WeChat Official Account to help you match your target audience's needs and attract more valuable traffic from WeChat Search. Let's go!
Tip #1: Regularly Update Your Content
Maintaining an active WeChat Official Account with up-to-date content is crucial for attracting new followers and retaining existing ones, which is a key metric for assessing the quality of your account in the eyes of WeChat.
Here are some best practices when updating your content on your Official Account:
Ensure that the content you update on your account is original and of high quality.
Content that is time-sensitive—such as travel guides, service guides, and introductions to special events or occasions—must be updated or published promptly to avoid the risk of expiration and maximize the amount of timely traffic to your content. Additionally, Official Accounts that haven't been updated for a long time may underperform in WeChat's search result rankings.
Avoid duplicate content as it may confuse WeChat's search algorithm and potentially hurt your own search rankings.
And here are some topic samples of high-quality content you might find on WeChat:
Updates related to official policies
Practical guides for assessing livelihood services
Reports on recent or ongoing news
Professional media information for practitioners
Industry news with forward-looking insights
Official introductions for products and services
Tip #2: Spur Engagement
To effectively engage with your audience on WeChat, it's important to promptly respond to both public and private messages in your Official Account, Mini Program, and WeChat Channels account.
Moreover, monitoring your user comments helps you learn their thoughts and feedback about your content that you can, in turn, implement when updating content.
WANT DIGITAL INSIGHTS STRAIGHT TO YOUR INBOX?
Tip #3: Focus on Your Niche
Niching down and creating original content that follows suit is key on WeChat if you want to establish your brand as a trustworthy and credible source of information. Additionally, getting your WeChat Official Account verified is highly recommended to build trust with new users from the get-go.
Tip #4: Write Clear and Concise Titles
WeChat Search is a tool for efficient information retrieval—users typically search for content when needing something, similar to the urgency a passerby experiences when looking for directions. As such, the title of an article on an Official Account plays a critical role, serving as a road sign to guide users to relevant content (i.e., you!).
To create effective titles on WeChat:
Present the main idea and key information of your article without concealing or exaggerating it.
Be concise and straight to the point, avoiding the use of unnecessary adjectives and irrelevant keywords.
Titles should:
Avoid ambiguous expressions
Avoid clickbait
Match the opening paragraph of your content in terms of relevancy
Avoid being too brief such that it lacks essential information, nor too long such that it becomes difficult to understand and be truncated in search results
Avoid stuffing keywords for the sake of SEO
Avoid meaningless symbols or text
Tip #5: Make Your Content Easy to Understand
To ensure your content is user-friendly, it should have a distinct and unified theme with a clear focus on the main idea. Ensure the layout of your pages are easily comprehensible by writing clear and engaging titles, customizing font size and styles, and using appropriate paragraphing.
Wherever appropriate, you should also provide evidence to support your thesis.
On top of that, use visual aids—like images, videos, and GIFs—to convey your key ideas better and increase brand recall.
***
As WeChat Search continues to develop and have its search results pages exposed across more entry points around the app, it's prime time for brands to optimize their WeChat Official Account and maximize their presence in front of China's behemoth online userbase.
Ready to maximize your digital marketing in China?