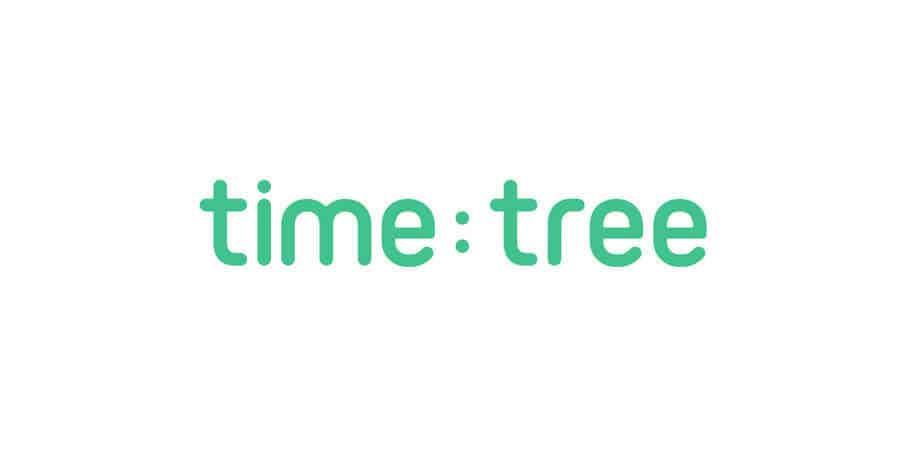 ZUM.com, the smallest of the four major search engines in Korea, released the Open Beta version of its user generated content curation platform 'Time Tree' in April 2014. On this platform, users can collaborate and gather information around the web on certain topics, such as celebrities, sports, history or basically any other topic out on the web.
Here the homepage of Zum's Time Tree website:
Each time tree is categorized in two sections, the timeline with the specific year, month and date on the left and the article posting and editing section in the middle. Here a screenshot to illustrate an example time tree.
The screen shot above shows a time tree about the most popular Korean movies categorized in the timeline by their release dates. At the moment, any user signed up to Zum.com, which is for free, has the right to edit any time tree and any postings within time trees.
One very interesting usage from an Search Engine Optimization in Korea point of view is the 'Real Time Search Terms' Time Tree we encountered on this platform.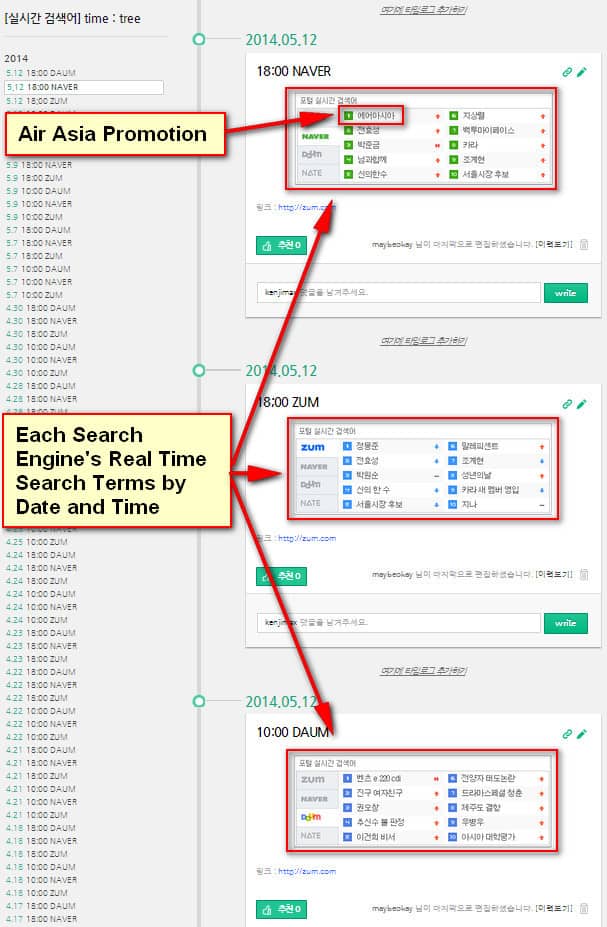 This might be very interesting when doing research on historical and previously trending keywords, promotions or campaigns as it would be a difficult undertaking actively monitoring the real time trends of keywords on multiple search engines every day and hour.
In the example above, we can see that Air Asia was the top trending keyword on May 12, 6PM. Looking at their website it seems that their promotion at that time, probably supported by offline advertising, triggered a lot of searches in order to find more information regarding that campaign.
The current Time Tree data only dates back to March 2014 and is not 100% complete as not all date and time slots can be covered by the users. However, it can still give some unique insights to historical search data in Korea which is otherwise not easily available anywhere else.