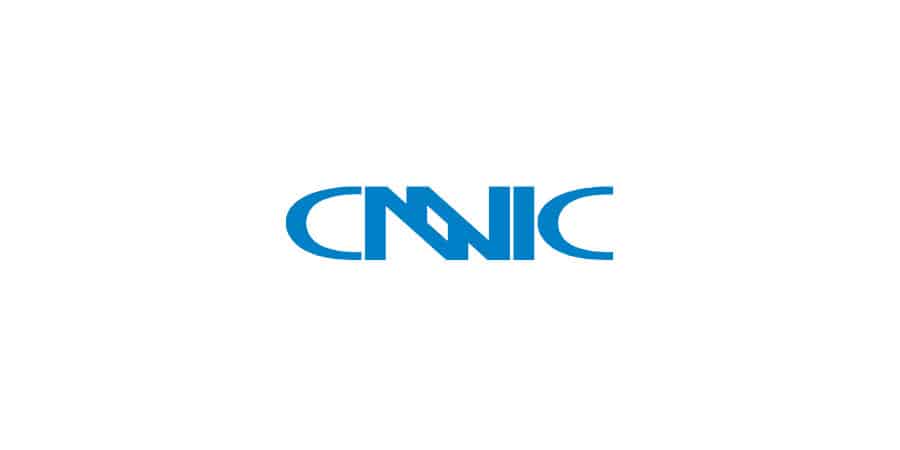 During the recent National Day holiday in China, Sogou temporarily overtook Google for the first time in the China search market in terms of market share relating to search volume: According to CNZZ, a leading Chinese web analytics tool, Sogou had a market share of search of 5.55% on October 6th, while the share for Google was 5.41% on the same day. (Baidu still retained the largest share of 81.48%).
Sogou is a search engine based in China and is the third largest by market share of search after Baidu and Google. Earlier this year, as my colleague Daniel wrote, Sogou had overtaken another Chinese based search engine, SOSO, to become number three.
Last year Sogou was separated from Sohu.com to become an independent company and they have tried hard to improve their performance and now seem to be making positive inroads.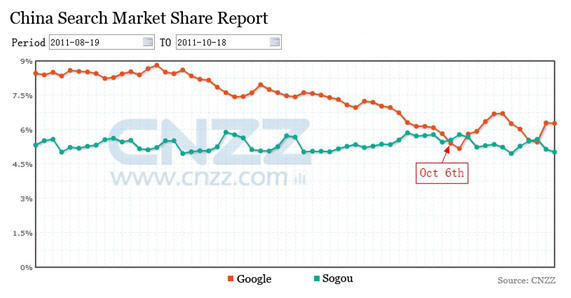 The above graph from CNZZ shows the China search market share for the last two months for Google and Sogou. It can be seen that Google appears to be losing market share quite significantly while Sogou is slightly increasing its share during this two month period.
If this trend continues, then it would appear to be only a matter of time before Sogou overtakes Google permanently and becomes the number two search engine in China.
Sougou as a search engine offers numerous different search types other than websites including images, maps, video, news, music, blogs, and answers. It also has its own internet browser and Chinese input tool which has helped its growth in popularity in China.
With Google's continued slide in China market share occurring, and smaller players like Sogou and SOSO gaining market share, as my colleague Daniel also said in his post, these search engines now need to be taken into account for a holistic SEO strategy in China.
Below are some tips which may be useful for doing SEO on Sogou:
Try to make the sites authoritative
Sogou use an index called "SogouRank" to evaluate a website and SogouRank has a close relationship with the website's authority. Therefore, striving to become experts in your industry will do a lot to have good rankings on Sogou.
Focus on original content
Sogou is very concerned about original website content and has even developed its own spam detection algorithm called R-SpamRank which identifies and assigns spam values to web pages based on link analysis.
Therefore try to provide more high quality original content and do not copy content from other sites. However, if your content is being cited by high authority sites, Sogou may give your pages a very high ranking.
Save time on Meta Description writing
Sogou pays more attention to page titles and the actual content on sites so there is no real need to write sophisticated Meta descriptions if you are only doing SEO for Sogou.
Avoid mirror pages and sites
Since Sogou attaches great importance to original content, do not create mirror pages or sites.
Improve the user experience
The ultimate goal of all sites is to serve users, to improve the user experience and search engine friendliness. Think more about how to serve users better while at the same time not cheating search engines.
To tweak Google Analytic's tracking code to support Sogou, please see my colleague Vennie's post on this subject.