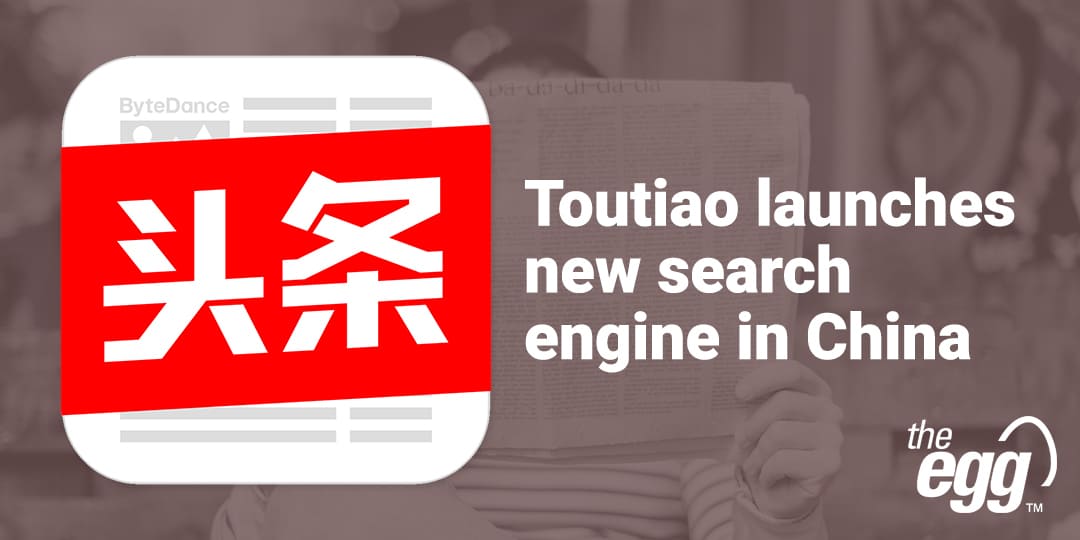 Toutiao (also known as Jinri Toutiao) is one of China's largest mobile platforms for content creation, aggregation, and distribution with 120 million daily active users as of September 2017.
Through content and user analysis and machine-learning techniques, Toutiao's algorithm generates a tailored content feed for each user.
Toutiao recently launched its new search engine, which is currently mobile-only. Here, we discuss the features of Toutiao Search.
Toutiao Search Features
The Toutiao search engine is basic and straightforward, matching the concision and directness of its slogan: "search what you want to read."
The search box is similar to the Baidu search box; but, unlike Baidu, there are no in-feed ads below the search box.

When you click on the search box, Toutiao Search will show your search history and will try to guess what you want to search based on your history, interests, and keywords.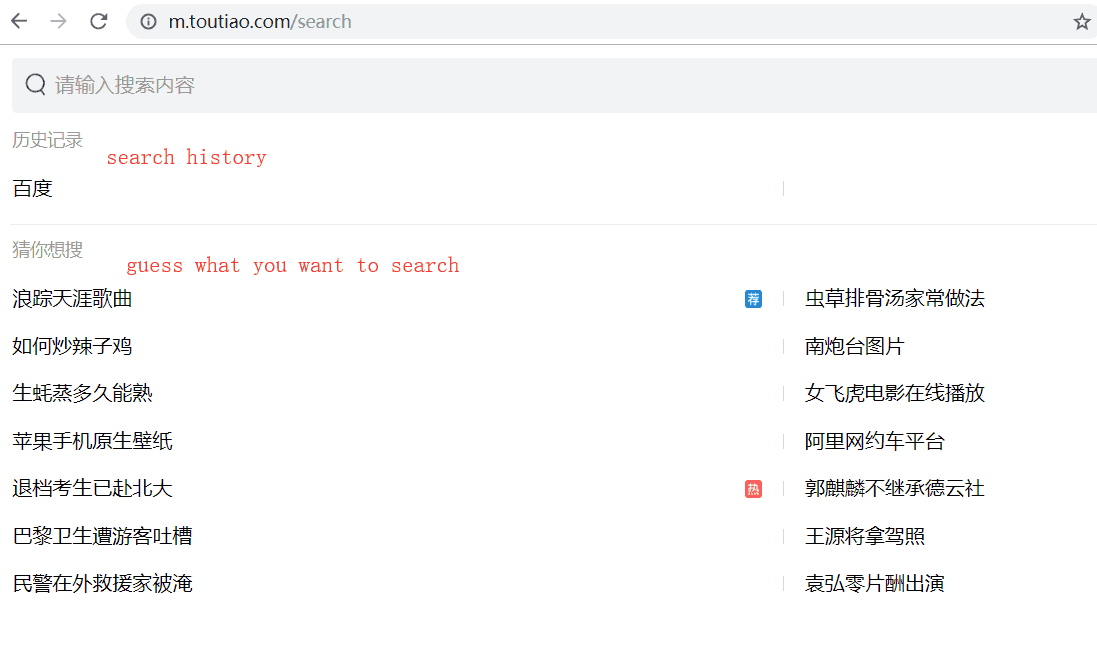 This differs from Baidu, which displays a discover search function and your search history.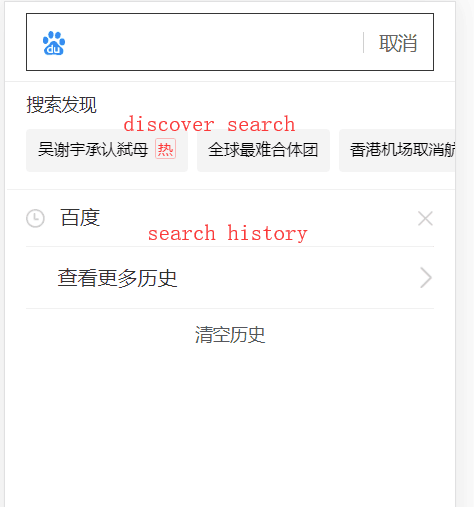 Toutiao Search Development
On August 1, Toutiao's owners, a Beijing-based company called ByteDance, announced the launch of its new search engine, stating that it established a search division and hired technical experts from Google, Baidu, and Bing to make every effort to perfect Toutiao Search, which will derive content from Toutiao, Tiktok, the DCD app as well as the wider web.
***
Baidu has been the dominant search engine in China since 2010. Time will tell what the future search engine market share in China will look like with the emergence of Toutiao Search.
Need help optimizing and advertising on search engines in China?