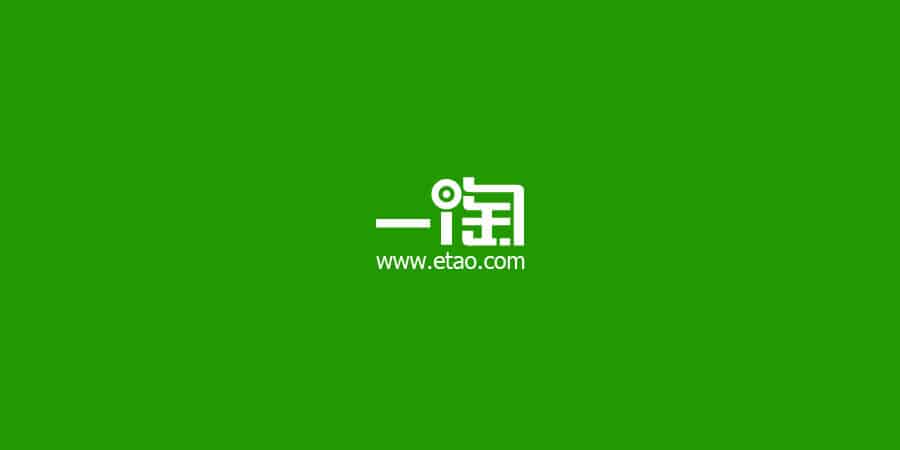 Though 360Buy has blocked the eTao spider from crawling its pages, most eCommerce websites, like I predicted, wouldn't follow, as recently the eTao SERP is displaying results from Amazon, Walmart and Bestbuy.
Obviously the setback from 360Buy won't stop eTao from gaining popularity among both online shops and shoppers, hence the question for small and medium eCommerce sites is how to get their pages indexed by eTao and manage the indexation ASAP.Here in below are the steps to get your site indexed by eTao.
Develop Feed File
Like the importance of Sitmap.xml for Google optimization, feed files that include Index file, Item file and SellerCarts file are critical for eTao indexation. The index files include FullIndex and IncrementIndex. FullIndex happens every 24 hours, when old data gets cleared out and new merchandise data is uploaded.
This is to ensure the eTao index is aligned with merchandise information the eCommerce sites have. IncrementIndex happens every 30 minutes to delete and upload some of merchandise data. This is to ensure some products sold out won't appear in eTao SERP (Search Engine Result Page) and provide bad user experience.
Because of the large number amount of merchandise, feed files should be generated as script files either via PHP or Java version XML generator. (For detailed feed file development instructions see here). The feed files example may look like the picture below.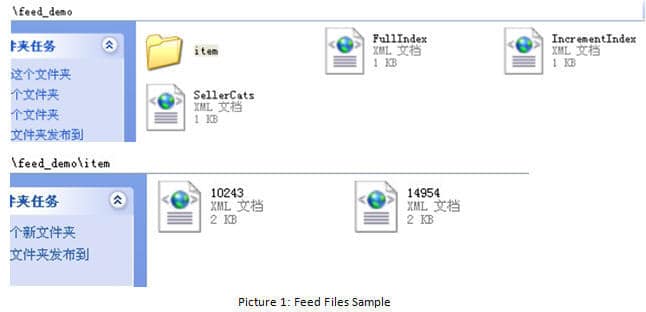 When files are ready, add them in the root directory of your eCommerce site server and use the permanent address www.example.com/taobao/IncrementIndex.xml to eTao as feed interface.
Submit Feed File
Once you receive the confirmation email from eTao, log into open.etao.com/my with your account and password received from the email. Then click on the button Submit Raw Data (提交数据源) to get to the interface showing the following picture.

Then click on IncrementIndex Setup and FullIndex Setup to finish the indexation setup. Once that is done, it will tell you how much of your merchandise has been indexed by eTao.
Feed Adjustment/ Indexation Management
Like Google Webmaster Tools, eTao also tells you what link errors your site may have. Click on the Abnormal Feed (异常Feed) button, where you will find the details of link errors, as the picture below indicates.

You can choose to fix any link errors by clicking on the button entitled Eliminate. After that your site is ready and you may apply to get it live.