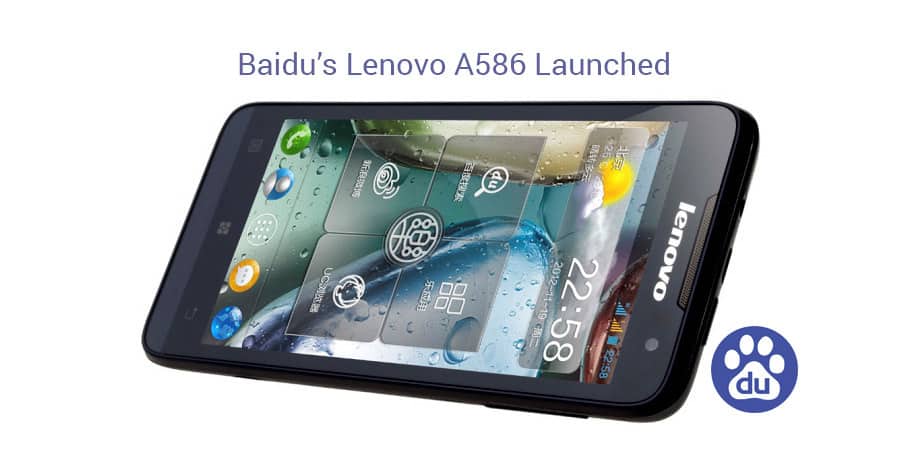 On 10 December 2012, Baidu launched their latest smartphone, the Lenovo A586, with a retail price of 999RMB, approximately US$160. The handset marks one of the biggest steps forward in mobile strategy for the search engine, and there is a vast amount of technology squeezed into the sub 1,000RMB price point.
Rather than simply copying Google by creating their own mobile operating system, Baidu has skinned Android instead, using their Cloud Mobile platform to run the smartphone. With this, users will have access to 15GB of cloud storage.
If you think that represents good value, this amount of storage is dwarfed by the 100GB given away by users who bought Baidu's Changhong H5018 smartphone earlier this year.
As we mentioned previously, Baidu has been working on mobile voice search already. The smartphone arena also provides another backdrop for them to continue their war with Qihoo.
According to reports, Baidu are in talks with many other manufacturers, so this is certainly not going to be their last mobile phone.