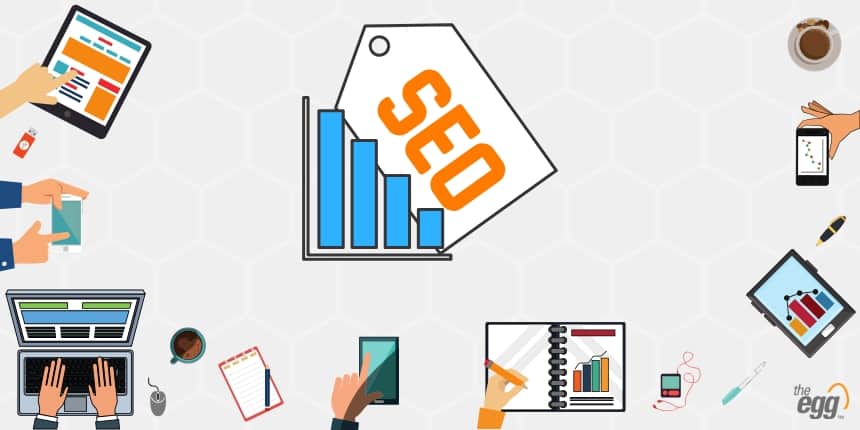 When it comes to SEO, sometimes people forget that it's about more than just content optimization.
Of course, well-written and -optimized content is the cornerstone of SEO. But the technical side is just as important. Technical mismanagement can create significant SEO problems overall.
Therefore, we always suggest that our clients adopt a technical SEO mindset at the early stages of developing their website. Here are 5 technicalities to refine when developing an SEO-friendly website for the traditional Chinese market.
Optimize the domain structure of your website for different languages and countries
If you are a multinational company targeting multinational audiences, it's important to develop market-specific domains. A one-size-fits-all approach does not work well for websites because generally people read and search in their native language, which means that your audience will find you only if you are in their language.
Of course, then, it is imperative to provide unique content for traditional Chinese readers to rank well in traditional Chinese-language search engine results.
There are 4 ways to optimize the domain structure of your website to appeal to different languages and markets:
By subfolders: example.com/hk
By separate domains: example.com.hk
By separate sub‐domains: hk.example.com
By URL extensions: example.com/?hl=zh-TW
While these structures are all acceptable from a search engine perspective, from an SEO perspective, we recommend subfolders. With subfolders, all webpages are under the same domain, and thus you can grow the domain authority of your website as a whole.
Make your URL structure user-friendly and SEO-friendly
To make a URL user-friendly, it should be readable by both humans and web crawlers.
Sometimes, we may come across a URL that looks something like:
http://www.example.com/index.php?=762
This is an example of a URL that is not user-friendly, because people and crawlers are unable to recognize what the webpage is about by reading its URL.
Instead, here is an example of a user-friendly URL:
By reading this URL, you can tell that this webpage falls under an SEO category, talks about the APAC market, and the topic is incorporating SEO in a social strategy.
This URL is also SEO-friendly, because it includes targeted keywords (SEO and social media).
If you are targeting the traditional Chinese market, you should include Chinese keywords in your URLs and make sure that your URLs accurately and succinctly describe the nature of the article.
Include titles for every webpage
The title is the quickest way for both users and search engines to determine what your webpage is about.
Let's continue to use the above mentioned webpage as an example. This is how the webpage is shown in Google's search engine results page (SERP):

The title of the webpage is the most eye-catching component in the result. Moreover, it becomes the clickable link that directs users to your website.
Remember to add titles to every webpage on your site, and write them captivatingly so people will want to click them. Define titles to search engines by implementing the title tag, which is the HTML element that describes the page title (<title>TITLE HERE</title>).
Also, don't forget to optimize the titles with relevant Chinese keywords to target the traditional Chinese market.
Make sure your website is mobile-friendly
Smartphones and other mobile devices have become the major source for Hong Kong people and Taiwanese people to access the internet.
In Hong Kong, according to the Nielsen Media Index 2017, 97% of users access the internet via smartphones.
In Taiwan, according to a survey that was done by the National Development Council, 97.4% of users use mobile or wireless internet.
Therefore, making your website mobile-friendly should be a priority for both user experience and SEO benefits.
In 2015, Google rolled out a mobile-friendly update and started "boosting the ranking of mobile-friendly pages on mobile search results."
There are many ways to create a mobile-friendly website. Google recommends adopting responsive web design.
Also, make sure your website is fast
No one likes a website that runs slow, right? Well Google doesn't either.
In 2010, Google stated that site speed is a signal in its search ranking algorithms.
In July 2018, Google rolled out a speed update and confirmed that page speed is a ranking factor for mobile searches.
Google defines site speed as "how quickly a website responds to web requests." The faster your website loads, the better it is in Google's eyes.
Google doesn't provide an exact number on how fast a website should load. Instead, you can use PageSpeed Insights, a Google tool, to measure the speed of your website.
Simply enter your website's URL in the tool, and you will get a score on the speed of your website. Try your best to make your website within the color green on the scale.
Want to know more about SEO marketing in the traditional Chinese market?