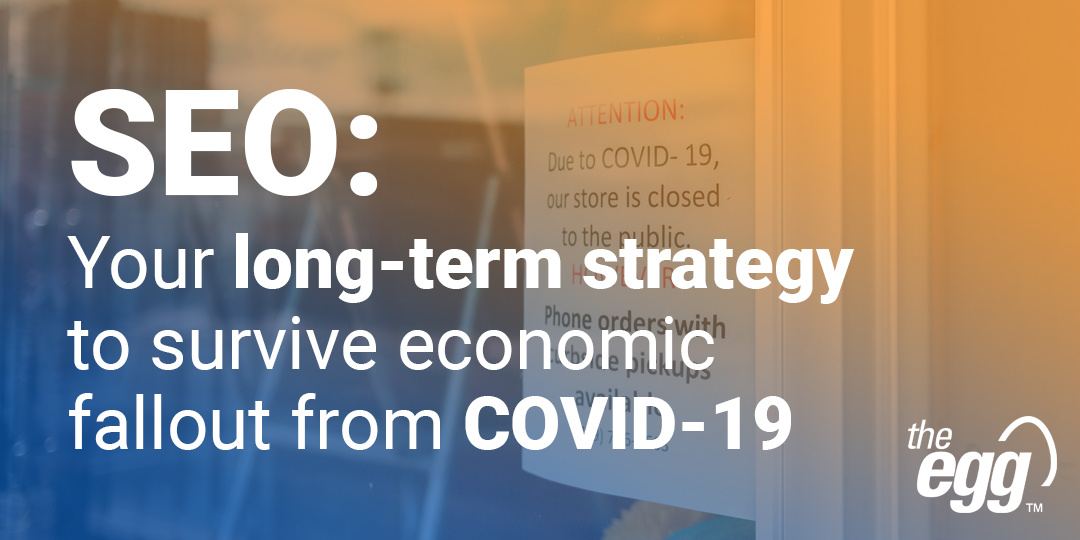 Due to the worldwide outbreak of COVID-19, a global recession has unfortunately come, and nearly all businesses are facing challenges.
During this time, there's one question we're frequently asked: Should I stop my marketing efforts for now?
The answer is no. Rather, your efforts should go digital. For example, offline events should be moved online, and in fact your SEO efforts should be reinforced to maintain brand presence while the entire world has catapulted online thanks to social distancing.
In this article, we share 3 main reasons why you must sustain a strong SEO strategy during a recession.
SEO is cost-effective
We understand that during a recession, businesses must cut costs and maintain cashflow to get through these tough times. It is especially tempting to cut advertising and marketing budgets, as they seem like overhead during an economic downturn.
But, what if there is a marketing strategy that is inexpensive, measurable, and can actually bring sales?
SEO is that marketing strategy. Compared to traditional marketing channels, like TV and billboard ads, SEO is much more affordable for business in all scales. Even if you are a small business with limited budget, you can find success by optimizing your content with less competitive long-tail keywords.
Another advantage of SEO is its ability to identify exactly how many sales or leads are driven by organic visits and where this traffic comes from. With such data, you can measure your ROI and adjust your marketing plan accordingly in a more informed, efficient, and accurate manner, as compared to traditional marketing.
And most importantly, SEO is especially effective in bringing sales to business. When people search for a product or service they are in need of, and they see your site at the top of the search results, they are much more compelled to make a purchase from you.
That's the strength of SEO: It brings relevant traffic with high conversion potential to your website.
The benefits of SEO are long-lasting
Another reason why businesses consider halting marketing during a recession is that people are spending less. When everyone is keeping their cash in pocket, what's the point of selling to them?
This is a reasonable argument. However, SEO not only provides short-term interest, but brings long-lasting benefits.
A piece of well-crafted and optimized content that ranks for high search volume keywords can bring your website thousands of high-quality traffic sessions for not just a month, but years to come. If you take its enduring benefits into account, you will find that again, SEO is a highly cost-effective marketing strategy.
History tells us that no recession will last forever. Therefore, it's critical to plan for the impending recovery by adopting an affordable marketing strategy during downturn, while making your business future-proof.
SEO builds brand awareness—and that's especially important during economic downturn
During recession, people become cautious when spending money. As such, consumers are less likely to buy from a brand they aren't familiar with. Instead, they choose to purchase from a brand they think is trustworthy.
Brand perception is especially important during economic downturn, and SEO can help with that.
Nowadays, when people research a purchasing decision, they go to a search engine, type in the brand name, and check out the links listed on the SERP.
If you don't provide accurate and relevant information at this point—on the SERP—then sadly, your potential customers are likely going elsewhere.
Search engines are one of the most important channels to build brand awareness and manage brand perception.
***
To build your brand's credibility and drive sales during a recession, SEO is the strategy you need, particularly now when everyone is socially distanced offline but highly engaged online.
Need help reaching your target audience during the COVID-19 recession?