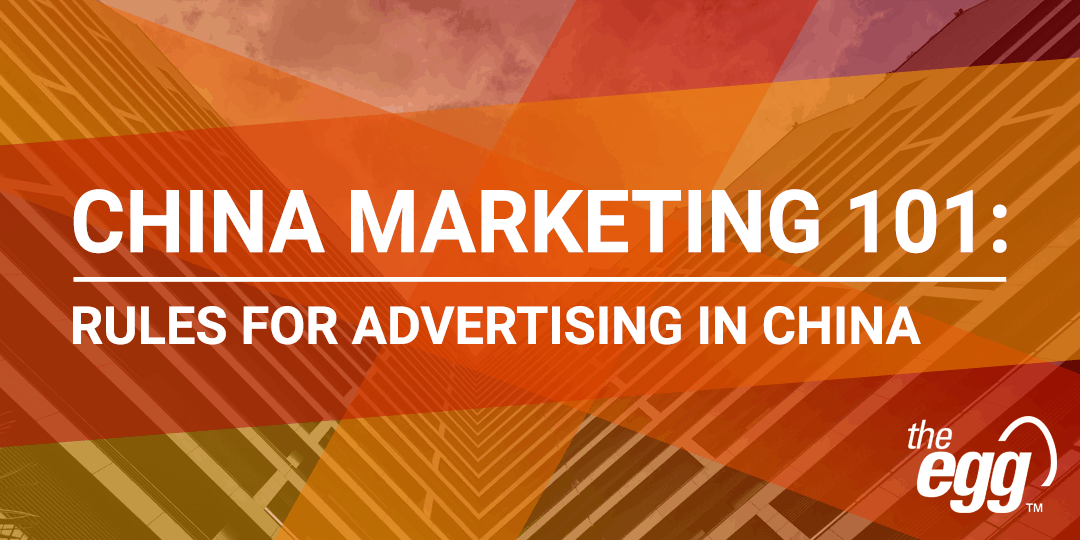 With burgeoning wealth and a growing middle class, China is one of the most promising markets in the world for brands to grow.
Chinese consumers are tech-savvy and use mobile apps as part of everyday life—hailing cabs, ordering food, finance and banking, social networking, making payments, purchasing goods and services, and more.
For brands to reach this high-spend, ultra-connected demographic, however, they must play by China's advertising rules, which are unique and comprehensive.
In this article, learn some of the rules and regulations that your advertisements must follow to avoid being banned—and boycotted—in China.
Advertising in China: Basic Rules
All your advertisements must follow these basic rules to ensure your brand remains not just permitted by authorities but respected by consumers in China:
The national flag, national anthem, national emblem, military flag, military anthem, and military emblem of the People's Republic of China shall not be used or used in disguised form.
Foreign national flags can be used but must be free from any negative content. For example, study abroad service advertisements can use foreign national flags as the background.
No use or disguised use of the name or image of state personnel (including deceased or retired state personnel and their families); no publicity in the name of the People's Liberation Army and Armed Police Forces or martyrs.
Such terms are prohibited: "national", "superior", "best", etc.
Advertising materials must not:

Harm the dignity or interests of the country nor divulge country secrets
Involve current affairs politics
Hinder social stability or harm the public interests of society
Endanger person(s) or property nor leak private information
Obstruct social public order nor violate good social practice
Contain obscenity, pornography, gambling, superstition, terror, or violence
Contain content that discriminates against ethnicity, race, religion, or sex
Hinder the protection of the environment, natural resources, or cultural heritage
Involve any situation prohibited by law and/or administrative regulations
Use RMB, illegal commemorative coins, or commemorative banknotes as advertising materials
Advertising in China: Rules for the use of Hong Kong, Macau, & Taiwan
Hong Kong, Macau, and Taiwan are regions of the country of China. This is often confusing for global brands perhaps unfamiliar with the market.
As such, incomplete maps of China cannot appear in any of your advertising materials or landing pages. Maps of China must include Hong Kong, Macau, and Taiwan as part of Chinese territory.
It's also imperative that you do not refer to Hong Kong, Macau, and Taiwan as individual countries in any of your adverts. And when the regions of Hong Kong, Macau, and Taiwan are mentioned in parallel with other countries, be sure to refer to them as regions. For example:
In a sentence, you'd say: "Delegates from different countries and regions around the world, including Germany, France, and Hong Kong, participated in the conference."
Say you have a dropdown list on your website that separates the regions of Hong Kong, Macau, and Taiwan from the country of China for perhaps shipping or billing purposes, that list must not be called "Countries" but rather "Countries and Regions."
Travelers from Hong Kong, Macau, and Taiwan to the Mainland should not be referred to as "coming to China", but rather "coming to the Mainland." Travelers from the Mainland to Hong Kong, Macau, and Taiwan should not be referred to as "travelling abroad", but rather "outbound travelers."
Essentially, 'Hong Kong and Mainland,' 'Macau and Mainland,' and 'Taiwan and Mainland,' are corresponding concepts that cannot be confused. The country is China. Hong Kong, Macau, Taiwan, and Mainland are regions of China.
Getting this wrong is risky business. There are major global brands who swan-dived into scalding water not abiding by and respecting these rules.
Versace, Coach, Asics, and Givenchy are among the brands who have received calls for boycotts, cancelled contracts with KOLs, and investigation from authorities—all for posting merchandise or store locators that listed Hong Kong separately from China.
***
What may seem like a minor distinction is actually quite the opposite when advertising in China. Be sure to follow these rules to stay above board with Chinese audiences and authorities. And stay tuned for part 2 of our series on rules for advertising in China.
Need help advertising in China?
Learn some of the rules that your advertisements must follow in China.
Learn how to leverage WeChat's new features to increase exposure and engagement