How to Advertise on Xigua Video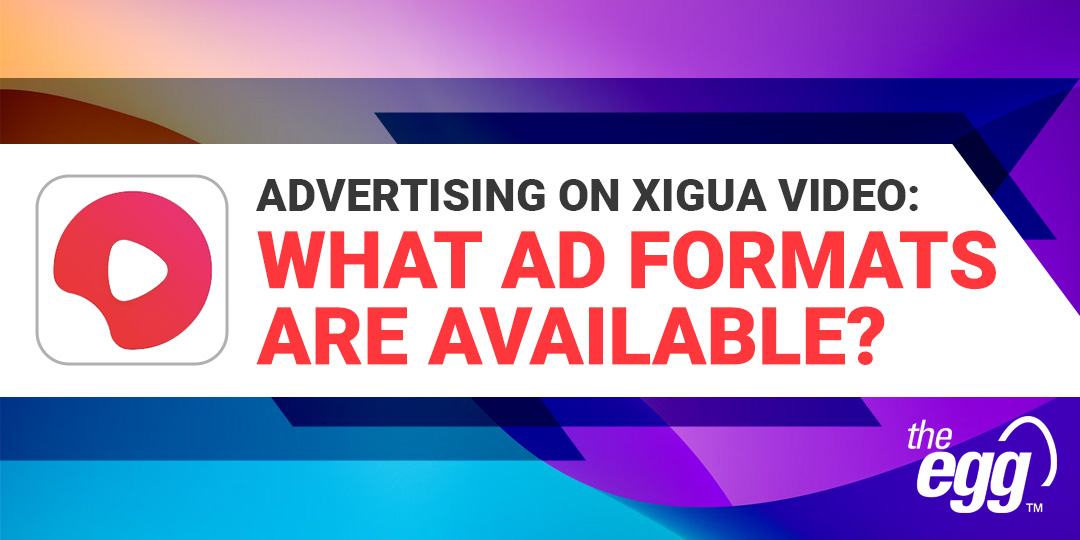 Xigua Video (formerly Toutiao Video in 2016) is China's rising online video-sharing platform owned by ByteDance. But unlike its ByteDance-founded sibling Douyin, known for its user-generated short videos, Xigua has a niche in longer professionally-made videos, movie streaming, and original productions.
As of December 2021, Xigua has 85.8 million monthly active users (MAU), making it the third most popular video app in China. In fact, its name—meaning "watermelon" in simplified Chinese—derives from the local Internet slang "melon eaters" (吃瓜群众), coined to draw parallels between video app users and casual onlookers who entertain themselves by watching events unfold from afar.
Content creators on Xigua receive shares of advertising revenue, but as the platform gains traction and the scope of its B2C advertising expands, how can brands make the most of these opportunities?
In this article, let's explore how you should be advertising on Xigua Video to reach its highly engaged audience and achieve your marketing goals in China.
How to Advertise on Xigua: Launch Screen, In-Feed, & Post-Roll Ads
Xigua benefits from ByteDance's advanced algorithm to attract more viewers and keep them engaged. This also applies to the platform's native ads, which primarily appear on video content targeted toward users likely to resonate with them.
Whether you're engaging in influencer marketing or direct B2C advertising, Xigua has a host of rich ad types that appeal to all users and their ad preferences.
Let's explore three ad formats with the highest potential for brand exposure on Xigua.
Xigua Launch Screen Ads
Launch screen ads appear in full-screen when users first open and load the Xigua app, offering maximum exposure and leaving users with a powerful first impression of your brand from the get-go.
Like on Douyin, Xigua's launch screen ads can be made up of static images or videos.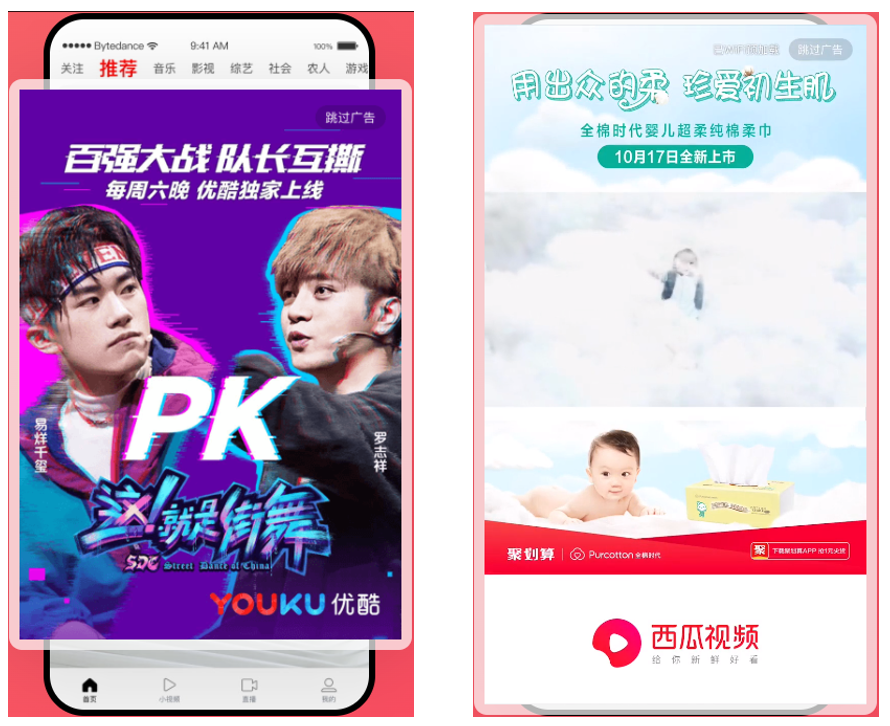 Xigua launch screen ads: Image ad (left) and video ad (right)
Xigua In-Feed Ads
Xigua feed ads feature in place of some of the video placeholders on the platform's main video feed and can take the form of images, short videos, or magic cards.
Since they integrate seamlessly into a user's feed of recommended content and search results, feed ads are generally easier to accept as they let users naturally interact with your brand without disrupting their experience.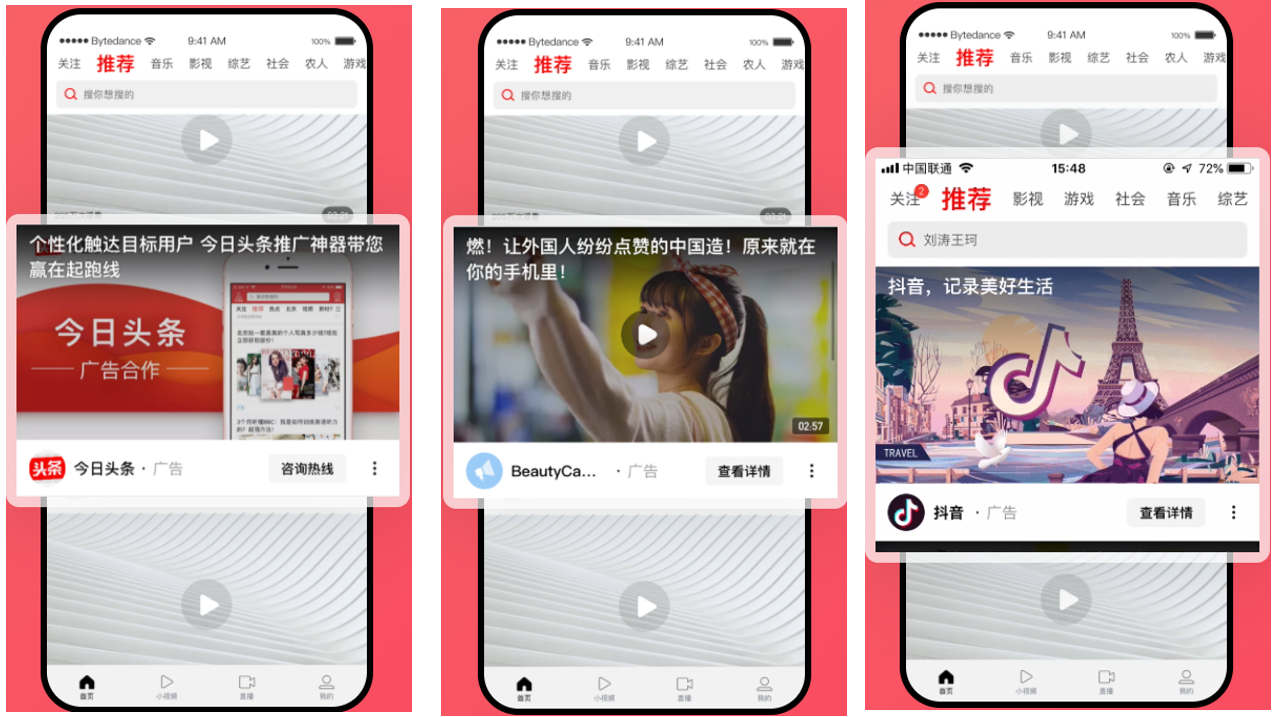 Xigua in-feed ads: Image ad (left), video ad (middle), magic card ad (right)
Xigua Post-Roll Ads
Xigua's post-roll ads are advertisements that appear directly after a user finishes watching the full length of a video (i.e., auto end screens) and can be made up of images or videos.
Post-roll ads can help you encourage viewers to take any action, such as installing your mobile app or purchasing your products.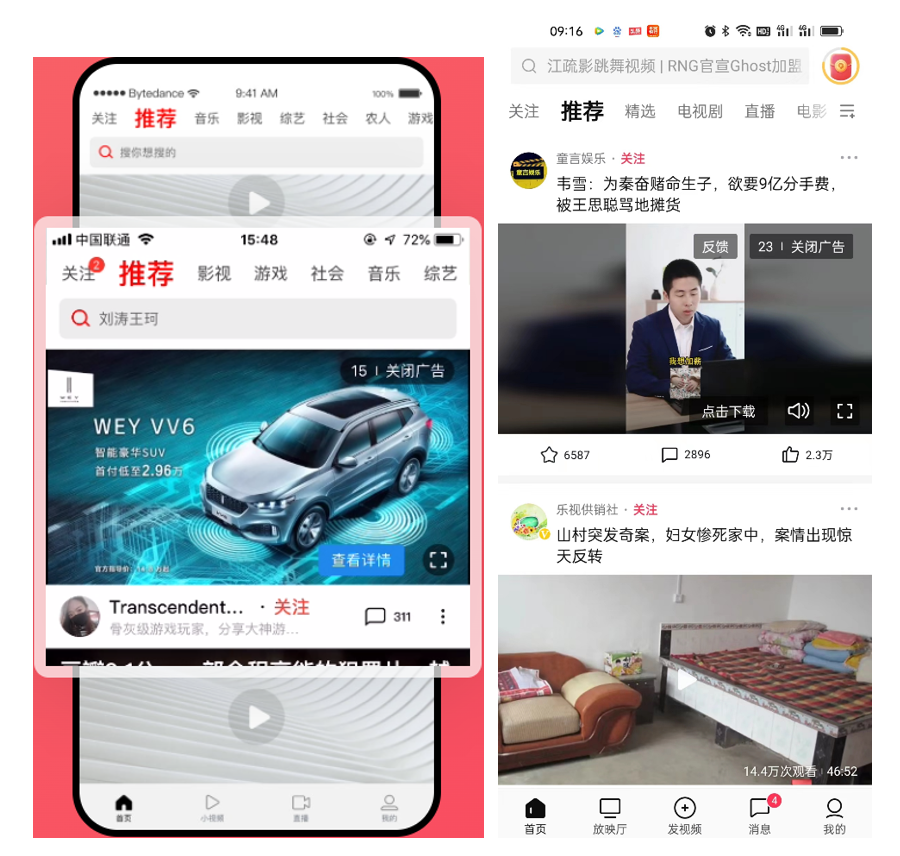 Xigua post-roll ads: Image ad (left), video ad (right)
***
Xigua Video is unique from other ByteDance video apps like Douyin, especially since its videos are between 1-30 minutes—as opposed to 60 seconds or less—and are of a higher production quality than what you'd typically find on Douyin.
Bearing this in mind, you can leverage Xigua's various ad formats to target young content consumers interested in longer-form video storytelling and at different stages of their user journey.
Ready to maximize your digital marketing in China?