Baidu International Advertising: How does the MediaGo Ad Platform Work?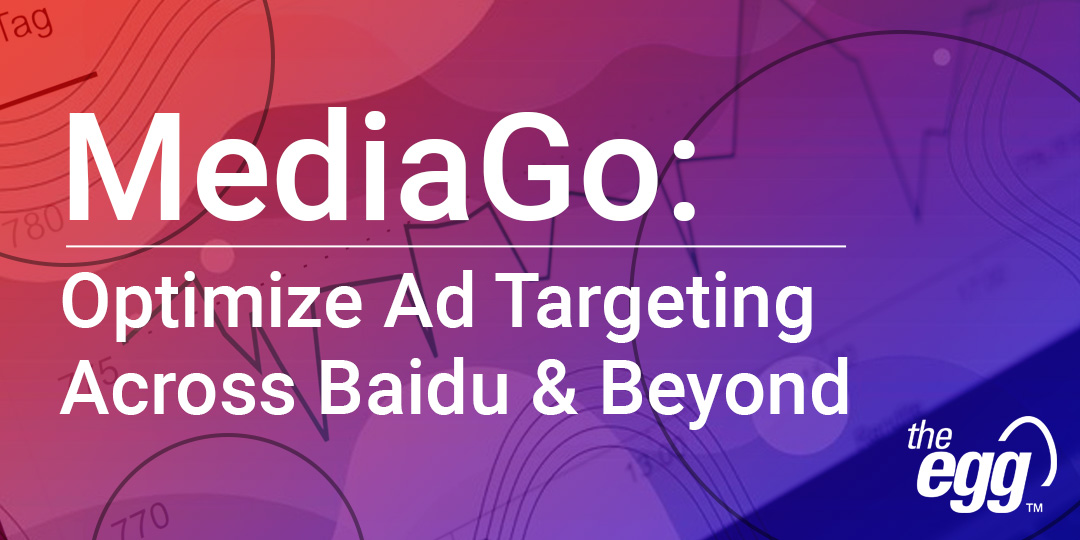 Baidu's MediaGo ad platform lets advertisers serve and track ads across a global media ecosystem, driving quality traffic and advanced targeting.
MediaGo's resources—including Baidu's Facemoji keyboard, Simeji keyboard, and popln—and its access to popular international platforms, like Snapchat, Pinterest, and Reddit, gives advertisers access to 1+ billion global users and multiple ad formats to target various user interests and content.
Here, let's examine MediaGo's 5 unique features and how it can optimize your ad targeting strategy across Baidu and beyond.
MediaGo Feature #1: Accurate User Segmentation
MediaGo provides customized solutions to advertisers based on their unique requirements, and this precise user targeting—coupled with MediaGo's programmatic media buying technology—maximizes conversions.
MediaGo Feature #2: Owned and Operated Keyboard Apps
MediaGo's resource pool accounts for over 450 million users via Facemoji, Simeji (Japan's most popular keyboard app), Baidu Chinese IME Keyboard, and preinstalled partnerships with Xiaomi and Oppo.
This aggregated data can be used for advanced ad targeting and profiling and identifying users through lookalike modeling and audience analytics.
Below, you can observe the scale and scope of two apps—Facemoji and Simeji—with some of the highest ad conversions.
Facemoji
50 million users across 190 countries, including globalized markets like the United States, France, Spain, Russia, India, Indonesia, and more.
160 million installations worldwide
100+ integrations
120+ languages supported

Facemoji app logo
Simeji
AI empowerment and 100+ integrations with virtual avatars influenced by pop culture to make expressions more fun and interesting. Avatars include Bumblebee (2018 film), Conan (American media personality), Grinch (Christmas fictional character) and much more.
10 million+ daily active users
50%+ penetration rate among Japan's female demographic

Simeji app logo
MediaGo Feature #3: Premium Inventory Management
MediaGo's comprehensive, agnostic platform lets you access an ad inventory for multimedia so that you can optimize your targeting of large audiences.
Furthermore, it provides tools for quality-control and optimization metrics.
MediaGo Feature #4: Deliver Ads via Relevant Channels
MediaGo has advanced targeting options by ad format, app, country, and more. It offers customization by letting you white- or blacklist certain apps from your campaigns.
MediaGo Feature #5: Control and Targeting Optimization
By leveraging queries per second (QPS) throttling to control its bid stream and limit incoming bid requests, MediaGo facilitates relevant traffic for your specific campaigns.
***
With greater targeting control and programmatic technology, MediaGo gives advertisers the means to display ads across multiple sites and platforms and reach users around the world—no matter where they are in their buying journey.
Ready to maximize your digital marketing in China?