Baidu Brand Zone: Generic Keywords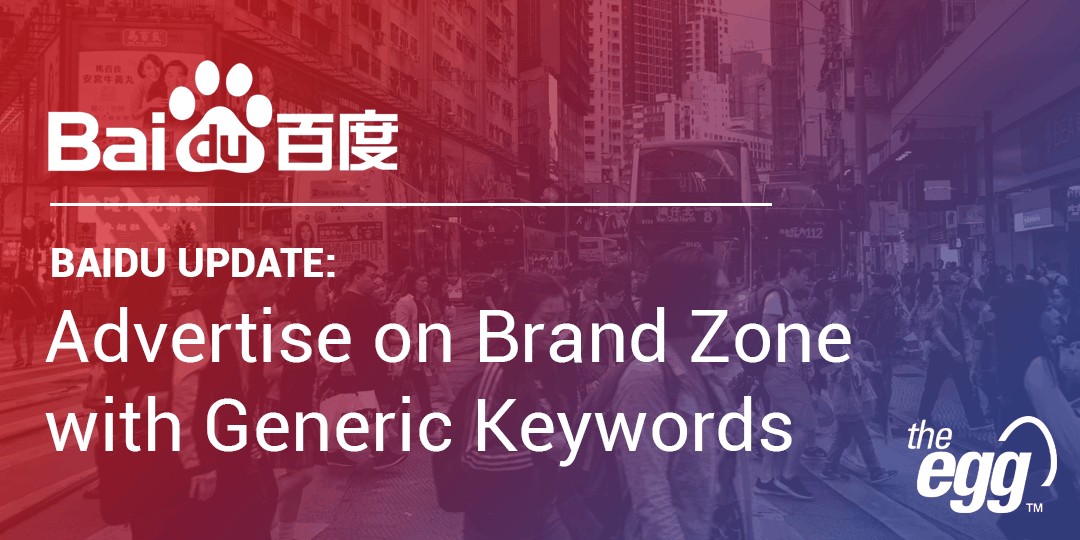 Historically, brands could only advertise on Baidu's Brand Zone with brand, product, and brand + product keywords. Now, brands can bid for generic keywords as well.
Here, we look into the launch process and relevant timelines to get you started with Baidu Brand Zone advertising for generic keywords.
Launch Process
Quotation
Request quotation to advertise with generic keywords on Baidu Brand Zone
Submit target generic keywords for Baidu to review
Receive keyword base price from Baidu
Confirm that you're okay to pay the keyword base price
Baidu announces base price

Bid
Baidu gives permission to bid on generic keywords
Start online bidding
Baidu provides a bid notification
A contract is established

Online
Setup campaign for generic keywords in Baidu Brand Zone
Provide all collateral ad materials to Baidu for review and potential censor
Launch campaign with generic keywords on Baidu Brand Zone
Post-campaign followup, analytics, and learnings

Timeline
Keyword/Price Confirmation
2-4 business days
It's possible that some keywords may not pass review/censorship and sometimes additional documentation is required.
Bid
3 business days
00:00 Monday to 14:00 Wednesday is bidding time.
The result will be revealed at 15:00 every Wednesday.
Material Preparation
3 business days
Prepare the material 2 business days before the contract to ensure enough time for review.
Example Ad
Let's finish by looking at an example: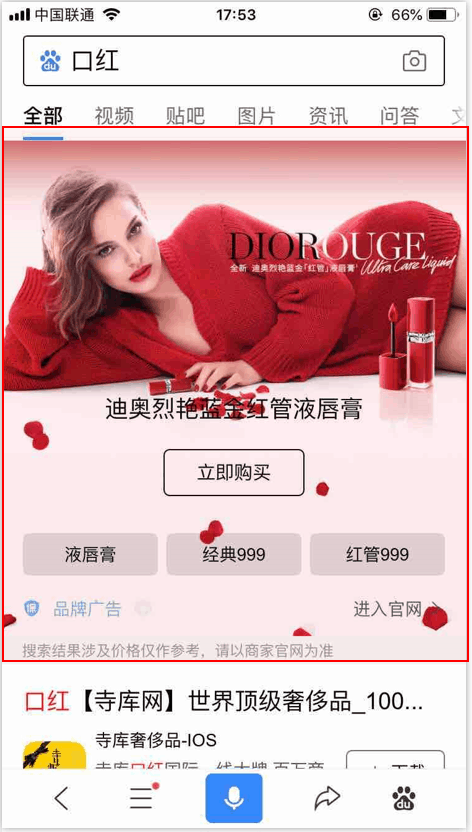 Keyword: lipstick
Brand: Dior
Buying type: cost-per-transaction (CPT) (Baidu will quote the actual price)
Placement: always top position (on both PC and mobile)
Ad style: varied (the same as other Brand Zone ad styles)
Buying time: 1 week = 1 cycle (a brand can purchase 2 cycles in a month; different products must have a cycle time interval between 2 Brand Zones)
Keywords: generic
Need help advertising on Baidu Brand Zone?