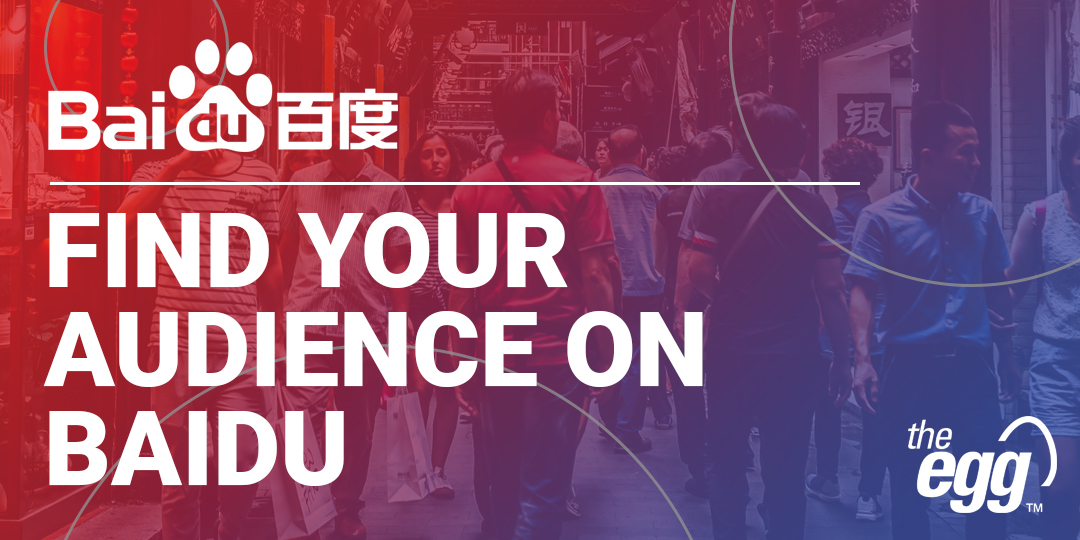 Many advertisers share a common pain point: Their PPC traffic lacks intent to purchase, as there are too many irrelevant searches triggering their bidding keywords, which results in low-quality ad clicks.
Here, we share how to target your audience and increase traffic quality through Baidu PPC.
What is audience targeting?
Audience targeting allows you to identify and isolate the Baidu users that are directly relevant to your business. Baidu has big data that tracks users' interests and characteristics. You can leverage this big data through audience target bidding when creating your ads so that they appear only when your target demographic searches your keywords.
This will generate fewer irrelevant clicks, giving you better traffic quality and ultimately more conversions.
So, what can you expect from audience targeting on Baidu PPC?
The right audience
A higher conversion rate
A lower cost
Audience Targeting on Baidu PPC: AI-Powered
Baidu allows you to find your target audience using big data and historical data.
Below are the profile dimensions by which you can target your audience on Baidu PPC:
Characteristics

Sex
Age
Interests
Spending habits

Real estate
News
Travel
Car
Gaming
Education and training
Domestic services
Business services
Home-building materials
Physical fitness
Digital home appliances
Food and beverage
Software applications
Culture and entertainment
Medical health
Beauty care
Maternity and baby
Clothing bags
Online shopping
Marriage and dating
Job hunting
Flowers and pets
Non-automotive motor vehicles
Public welfare

Behavior

Search history

You can add up to 1000 keywords to target your audience

Browsing history

You can add up to 1000 URLs to target your audience

Apps

This is mainly for mobile traffic. You can choose your target audience by the type of apps they've installed on their phones. While you can't target by the exact app, you can target by app category, including:

Office apps

Efficiency office
Education and training
Travel
Traffic navigation
Financial management
Online shopping
Automotive
Beauty care
Food catering
Maternity and baby
Medical health
Physical education
Leisure and entertainment
Videos and music
Social communication
Domestic services
Real estate
Business services
Reading
News
Utilities

Games

Casual puzzles
Sports competition
Action shooting
Chessboard game
Nutritional
Cosplay
Racing
Strategy
Others

ID target

ID target is a highly accurate targeting method based on:

Baidu ID
IMEI
IDFA
Cuid
MAC
CookieID
Cellphone number

China is growing into the world's largest economy. And that economy is driven by digital. There are unprecedented opportunities for optimizing your Baidu PPC strategies to discover and target the right audience on China's largest search engine.
Do you need help targeting your audience through Baidu PPC?