Holly Jolly Christmas Celebrations at The Egg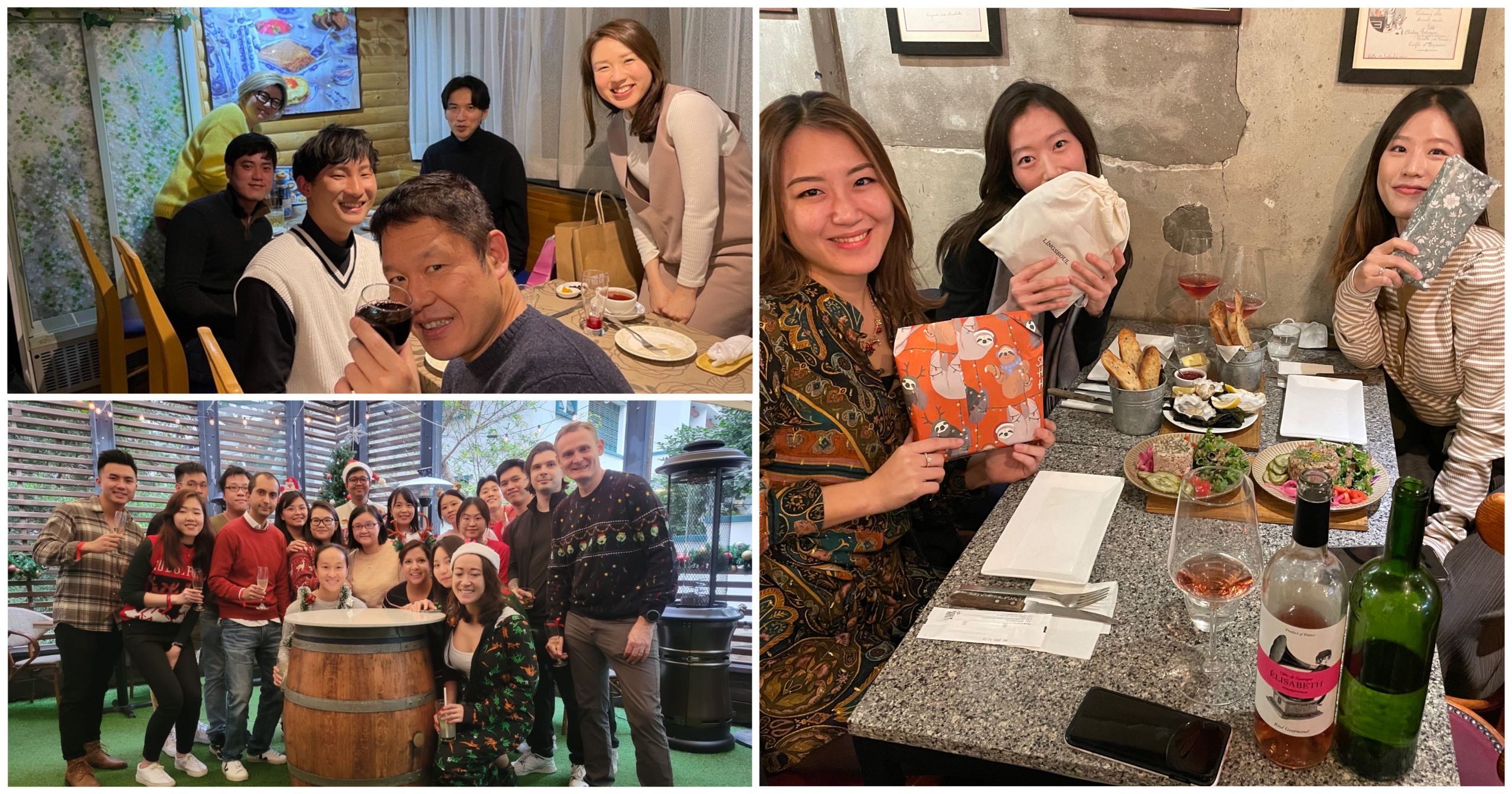 Who's in the holiday spirit? We definitely are!
Our Eggmates who live and work across Asia celebrated Christmas in style with gift exchanges, fun and games, hearty feasts, and a drink (or two!) in hand. Perhaps you see some familiar faces across our teams? 🙂
Christmas is all about giving and receiving, so what better way to spice up our parties (and competitive spirits) than to play Secret Santa?
Wrapped up and ready to go, our Eggmates took turns exchanging (or stealing!) each other's gifts—and there was no shortage of superb gifts: Bluetooth earbuds, a checkerboard plate, a karaoke microphone, a film camera, bath salt, spiderman figurines, a massage cushion, and mint chocolate-flavored Soju, to name a few.
And there were more quirky ones exchanged too, like the pocket-sized book of insults, the palm-sized USB 'Enter' key, and a blanket shaped like a fried egg (a brand-friendly addition to our office!)
Our Eggmates had a great time together, and we wish you all a happy holiday from our family to yours!
LIKE WHAT YOU SEE? WHY DON'T YOU JOIN OUR TEAM?!