What is Toutiao? Exploring one of China's largest ad exchange platforms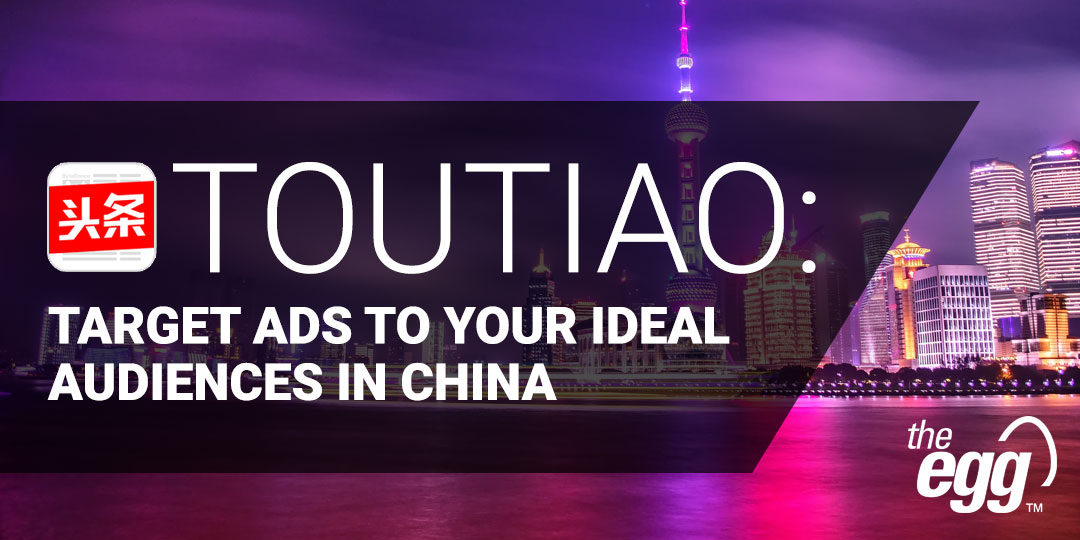 By automating media buy and ad placement across multiple platforms, programmatic advertising helps brands reach gargantuan audiences in Mainland China.
One such facilitator of programmatic ad buying is Toutiao, or Jinri Toutiao (今日头条)—one of China's largest news and information content platforms.
Let's take a look at Toutiao and its user demographic to evaluate how it can help marketers engage audiences—not just as a news outlet, but as one of China's leading demand-side platforms (DSPs).
What is Toutiao?
Toutiao is a news and information content platform owned by Bytedance—the owners of Douyin (i.e., Tiktok)—and boasts an impressive 410+ million monthly active users (MAU).
In 2021, it became one of only two news platform ranked within the top 25 mobile apps in China.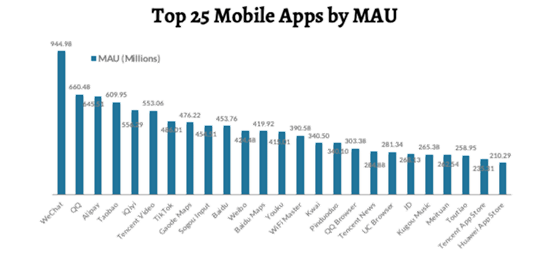 Top 25 mobile apps in China by MAU (2021)
How can Toutiao help marketers?
Besides being a source of news and video entertainment for users, Toutiao lets marketers place ads on the platform itself. Similarly, they can use it as a launching pad to target ads on other Bytedance-owned platforms.
In China's unique programmatic landscape, where marketers don't tend to own advertising accounts, Toutiao stands out for allowing marketers to own an account.
Understanding Toutiao's User Demographics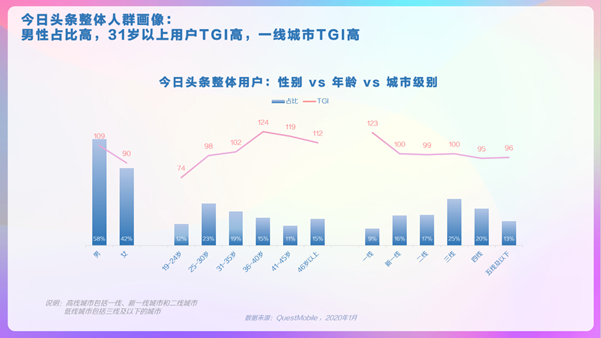 Toutiao's user demographic (Jan 2020)
The graph above illustrates Toutiao's user demographic as of January 2020, reflected by percentages and the Target Group Index (TGI).
While Toutiao's users are predominantly male (58%), 25 to 30 year-olds (23%), and users from tier 3 cities (25%), the TGIs indicate that the highest engagement comes from men (TGI score: 109), users older than 31, and those originating from tier 1 cities (TGI score: 123).
Thus, before you launch campaigns, understand the nuances of your target audience and ensure that the chosen platform is the best medium to engage them.
How to Engage Users with Toutiao
Toutiao's machine-learning algorithm optimizes ad space allocations by analyzing user interaction and interests, ad preferences, and engagement rate, profiling by either new, light, or heavy users.
With this information, the algorithm generates a tailored in-feed list of content and ads for each user. For marketers, this increases cost efficiency and reduces human error, which in turn generates re-targeting opportunities and, ultimately, higher retention.
Ad formats on Toutiao include (but are not limited to) the following:
Native ads: The use of paid ads that match the look, feel, and function of the media format in which they appear.
Splash ads: These are visual ads that enhance the look and feel of an app or website.
Video ads: Ads displayed within video content either before, during, or after a video stream.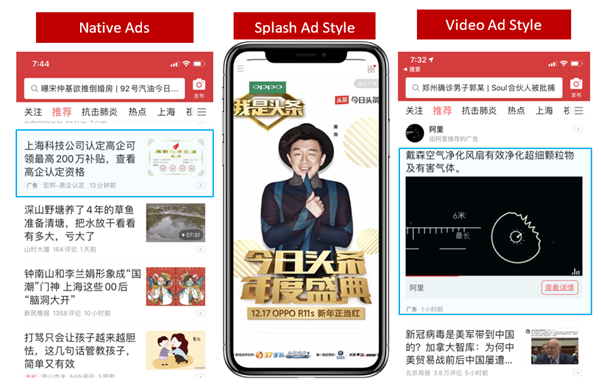 Toutiao interface: native ads, splash ads, and video ads
***
While Toutiao is one of China's more powerful ad exchange platforms, brands should evaluate whether it—or any other platform like iPinyou—would be a good fit for their ad targeting requirements.
Depending on your needs, you will likely need to narrow down your options to one or two strong candidates to help you target your ideal audience within China, the largest consumer demographic in the world!
Ready to engage your audiences in China?