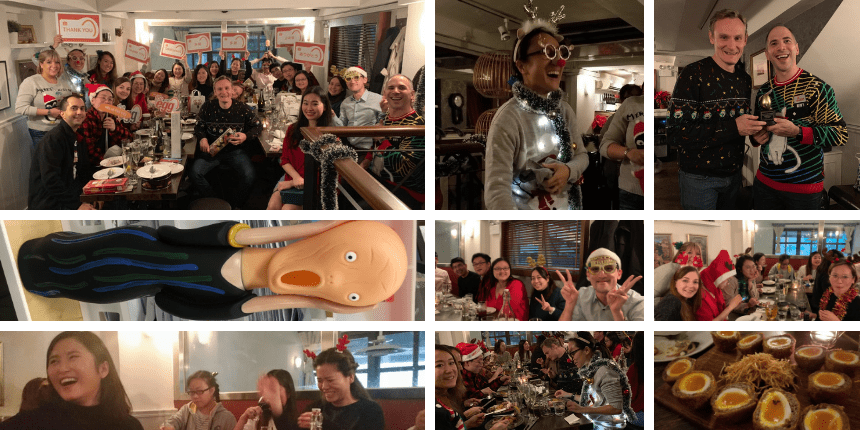 An amazing time was had by all at our annual Christmas celebration! Complete with turkey + cranberry sauce, mashed potatoes + gravy, goofy gifts + ugly sweaters, scotch eggs + The Egg, Eggmas 2018 was a total success!
Our best dressed winner was none other than Vennie, regional director and Rudolph-extraordinaire! She's pictured above enjoying her victory!
And the best gift giver award went to Suki, digital analyst and apparent Picasso-extraordinaire, for her The Scream doll (also pictured above), which boks like a chicken (of course!) and now sits scarily on our assistant accountant Keith's desk.
Thanks to everyone for a great night! Merry Christmas to all!
LIKE WHAT YOU SEE? WHY DON'T YOU JOIN OUR TEAM?!