Team-building in the Gobi Desert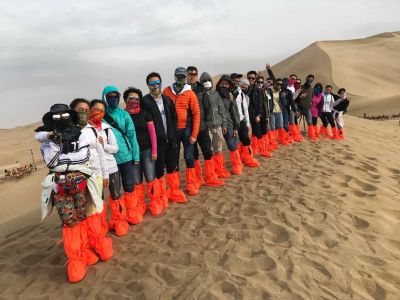 Our China team had an amazing teambuilding experience, taking a 2-day trip to Dunhuang, a city in the province of Gansu.
On day 1, we visited the Mogao cave and crescent lake (an oasis in the desert just outside of Dunhuang), learning the rich history of this gateway on the silk road.
On day 2, we visited the Gobi Desert between Gansu and Xinjiang, checking out the ruin of Yumen Pass, a relic from the Han Dynasty at the very west point of the Great Wall. Then, we took 4x4s to explore the Yardang.
A once-in-a-lifetime experience, this teambuilding trip encouraged us to work better together and learn more about one another (like who's the best sand-runner and 4x4er!), ultimately helping us take teamwork to the next level in client service.
LIKE WHAT YOU SEE? WHY DON'T YOU JOIN OUR TEAM?!