Hardcore Parkour at Bounce Inc.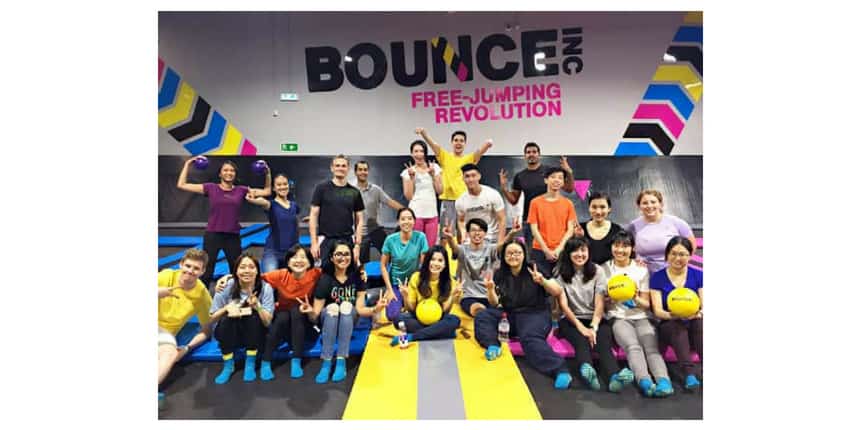 Dodgeball, obstacle courses, trampolines, parkour, teamwork, and healthy competition abound at Bounce Inc. Those weren't the only things bounding around: Jenny, Vennie, and Kyoko showed their true selves as secret acrobats at our team-building event.
Who knew digital marketers could be such athletes?!
LIKE WHAT YOU SEE? WHY DON'T YOU JOIN OUR TEAM?!