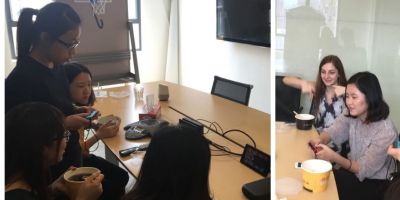 Our resident gamers gathered over lunch two days in a row to get their video game fix. Yesterday, we played Taiko No Tatsujin, and Suki got the highest score! Today, we played Overcooked 2, and Alyson burnt the kitchen!
#gamerfeels #nintendoswitch #gamerlife #instagamer #videogameaddict #theegglife
LIKE WHAT YOU SEE? WHY DON'T YOU JOIN OUR TEAM?!