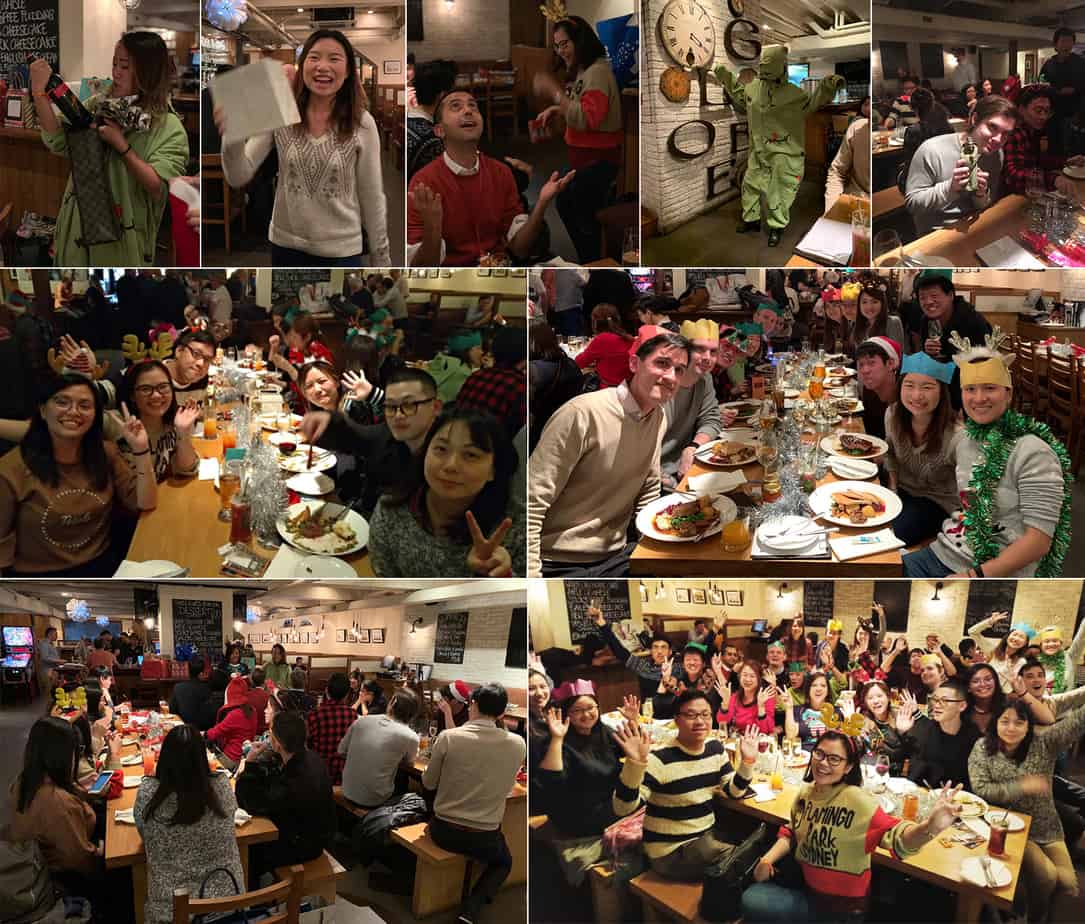 Last night, we had our annual Eggmas dinner with the Hong Kong office, complete with a gift exchange and best festive dress contest!
You can see Vince (top-right) with his prized possession, the auspicious ghost catcher, courtesy of Tiffany, who won the festive dress contest with her Nightmare Before Christmas-themed onesie!
And you can also see Dheeraj (top-middle) asking the universe "Why? WHY?! WHYYYYY?!! Why did I get hand-cream again this year?!?"
It was a pleasure to welcome Helena to the party from our Guangzhou office, and we loved Queenie and Ana's "ugly" Christmas sweaters. Thanks to everyone who stayed and sang many-a merry song. And a special thanks goes out to The Globe for their amazing food and service.
A great time was had by all. Already looking forward to next year!
LIKE WHAT YOU SEE? WHY DON'T YOU JOIN OUR TEAM?!