Check out our chatty chicken!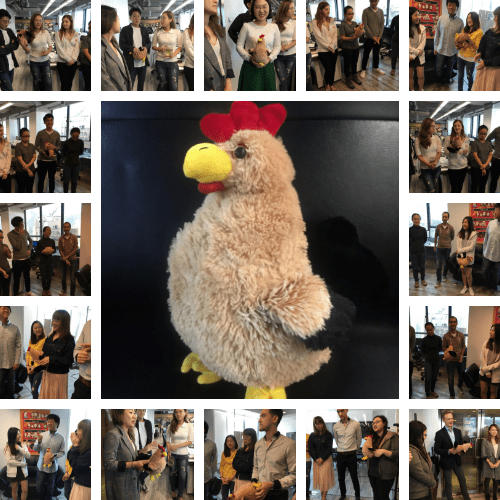 Check out our chatty chicken, HENrietta. She acts as the mic for our morning huddles. Whoever holds Henrietta has a turn to talk about this week's tasks and successes. It's a great way to start our mornings and get ready for our day of eggcellent client service.
Fun fact: HENrietta was almost named Mother Clucker. But some people thought better of it! Not naming names! ?
LIKE WHAT YOU SEE? WHY DON'T YOU JOIN OUR TEAM?!