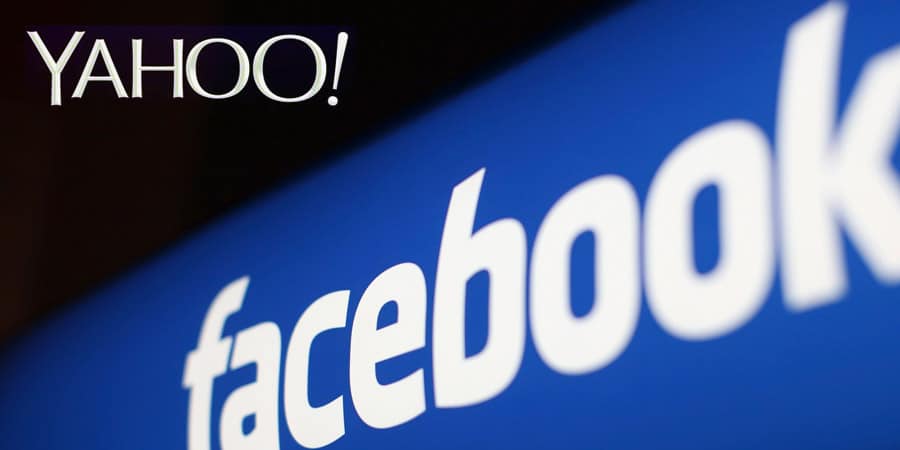 Based on its existing partnership with Facebook, Yahoo! Japan announced in mid-October that it has integrated new Facebook functions on its homepage and is now including Facebook news feeds in the results of the real time search section.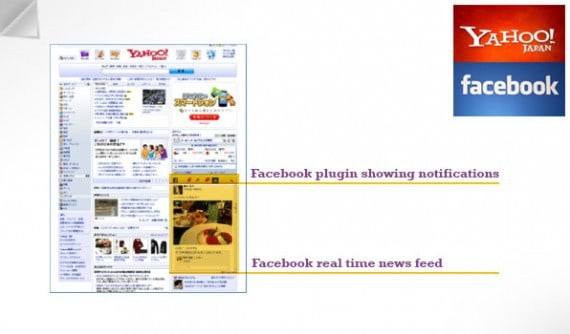 In order to use the new Facebook plugin on the homepage, an existing Yahoo! account first needs to be connected with Facebook. After completing this step, the Facebook plugin on the top page instantly shows new friend requests, messages and notifications. Moreover, it is possible to expand the application and see the live news feed of you Facebook account.
According to Yahoo!, this kind of real time Facebook integration is the first of its kind in Japan. Another feature enabled through this extension of the partnership is the integration of Facebook news feeds in the results of Yahoo! Japan's real time searches.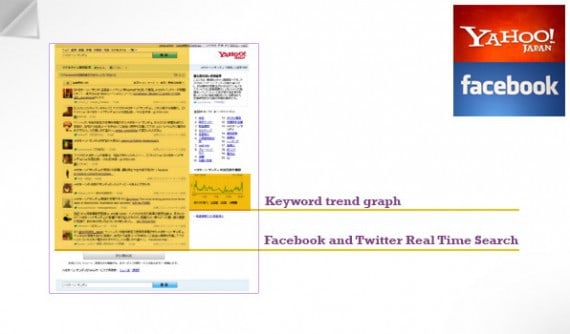 This feature is independent from the integration of the private Facebook account on the top site. All publicly made Facebook messages are now displayed in the SERP of the real time search, together with tweets in Japanese.
In addition, it is possible to filter out only news feeds from Facebook or Twitter, and a graph illustrating the trend of the search term is also provided. Yahoo! Japan claims to be the only platform in the country providing the combined display of both social platforms in the search results.
Yahoo! Japan and Facebook are planning to further develop their cooperation in future and we are excited to see what products and service the biggest search engine in Japan and the biggest SNS in the world are going to bring out next.