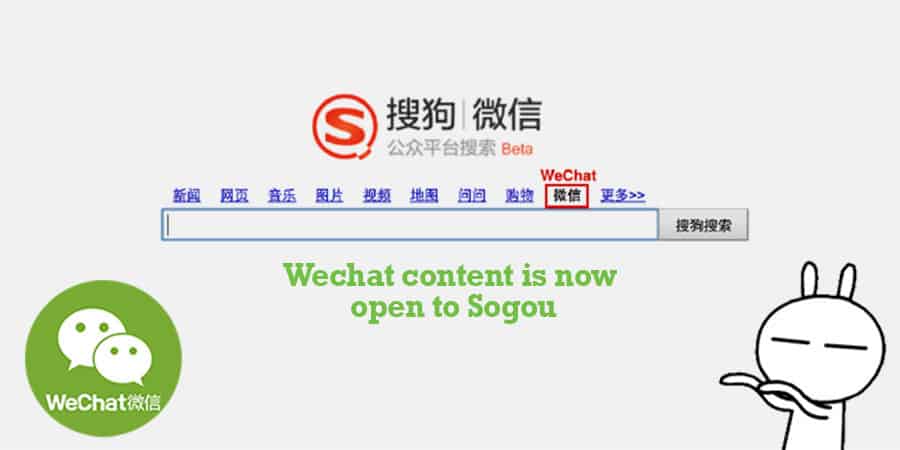 WeChat has been growing really fast for the past two years and became the most popular social platform across China. As we all know, WeChat has its unique eco system, and the content is not open to any search engines. However, this was yesterday. June 9, 2014, Tencent opened WeChat content to Sogou. People now are able to search content in WeChat from sogou.com, the searchable content are from public accounts only, not personal account.
As you may find from the screengrab below, we may now search either public accounts or the content from all public accounts.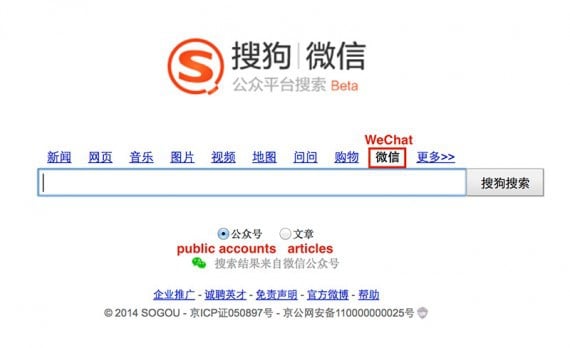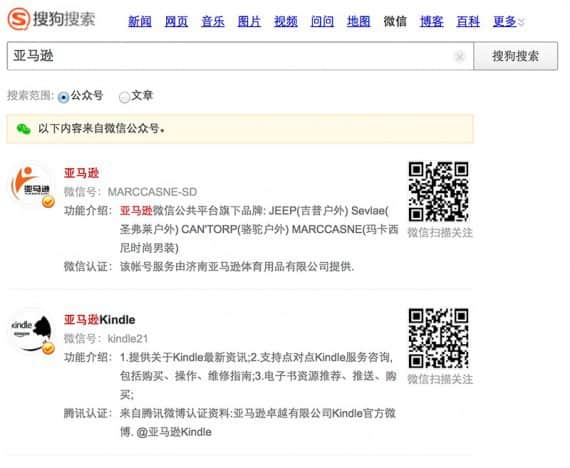 However, the market share for sogou.com is not big as Baidu and 360, and users are not used to search WeChat content from search engine (at least not for now). So will this synergy between social and search become a game changer and help sogou.com to up against 360 and Baidu? Will Sogou introduce any paid search programme for this channel?
As marketers, we should now have SEO firmly in mind when developing content for WeChat.